---

Save on Your Membership When You Join the CSU Rec!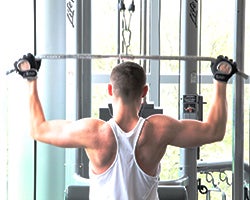 Alumni and sponsored patrons of Cleveland State University are eligible to purchase a Recreation Center membership at a discounted rate!
Alumni must be able to provide documentation of graduation from Cleveland State University upon request.  Spouses, domestic partners, and dependents of alumni/sponsored patrons are eligible to receive the same discounted rate.
Active and dues-paying members of the Recreation Center may sponsor an unlimited number of additional individuals to join the Recreation Center at the discounted sponsored rate.
Alumni/Sponsored Membership: $42.00/month
Alumni/Sponsored Non-Prime: $32.00/month*
Alumni/Sponsored Weekend Membership: click here for more info
 
*Non-Prime Option
The alumni/sponsored membership also includes a non-prime option.  This option is perfect for the early bird or weekend warrior.  Non-prime members can access the facility during the following times:
Non-Prime Access Hours: Fall & Spring Semester
Monday - Thursday: 5:45am until 9:00am and 8:00pm until 11:00pm
Friday: 5:45am - 9:00am & 6:00pm - 9:00pm
Saturday - Sunday: 9:00am - 6:00pm
Non-Prime Access Hours: Summer Semester & Break Periods
Monday - Thursday: 5:45am - 9:00am & 6:00pm - 9:00pm
Friday: 5:45am - 9:00am and 5:00pm - 8:00pm
Saturday - Sunday: 9:00am - 6:00pm