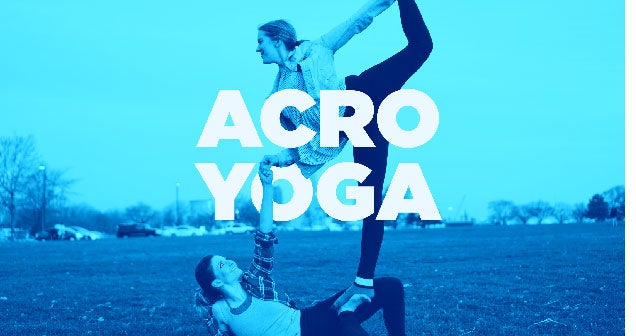 This mini-series is designed for those new to the Acro Yoga practice, though all levels are welcome. Classes offer a fun way for you to connect with one another, build trust in yourself and others, and challenge yourself in a new way. We'll empower you to find your voice and learn how to express your needs, wants, and limitations. Ongoing informed consent is a necessity in acro, and the skills learned in this workshop can be applied in all aspects of life. Try it out!
**No partner or prior experience needed.  Come join in!
Try a FREE Acro Yoga class during our Premium Fitness Demo Weeks (January 13-24th) and receive a coupon for 10% off your registration!
Dates: Session 1:  January 27- February 28th 
Session 2:  March 30-May 1st 
When: Mondays, 7-8:15p.m.
Single class Drop In Pricing:
CSU Students:  $12 | Members:  $17 | Non-members:  $22
5 week session pricing:
CSU Students: $50 | Members: $75 | Non-members: $100