Cleveland State University was excited to host its 2nd Annual Project 400 Conference on Friday, February 26 and Saturday, February 27, 2021. The theme was Confronting the Twin Pandemics: Covid-19 and Racial Injustice. Friday's sessions focused on the disparities magnified by the Covid-19 pandemic. Jamil Smith, senior writer at Rolling Stone and Cleveland native, known for his political and cultural commentary, was the day's keynote speaker. Saturday's sessions focused on the racial injustice sill prevalent in the United States. Former Ohio Senator Nina Turner was the day's keynote speaker. Each day also featured interactive focus sessions covering health care, education and the digital divide, criminal justice, and social justice, led by local and national experts.
February 26th, 2021
Keynote, Jamil Smith 00:00
Poet Ephraim Nehemiah 49:30
Health Care Panel 1:07:00
Poet Darius Simpson 2:44:00
Racial Inequities Panel 3:01:00
Closing Remarks, Dr. Marilyn Sanders Mobley 4:35:00
February 27th, 2021
Keynote State Senator Nina Turner 06:50
Music Tay Da Prince featuring John Legend 1:03:00
Criminal Justice Panel 1:27:00
Poet Daniel Gray Kontar 3:05:00
Intersection of Education and Social Justice Panel 3:29:00
Closing Remarks, Dr. Ronnie Dunn, Ph.D., 4:47:00
​​​​​​​Thank you to all participants, partners, sponsors, The Division of University Engagement, and Cleveland State University.
2019 Event Photos: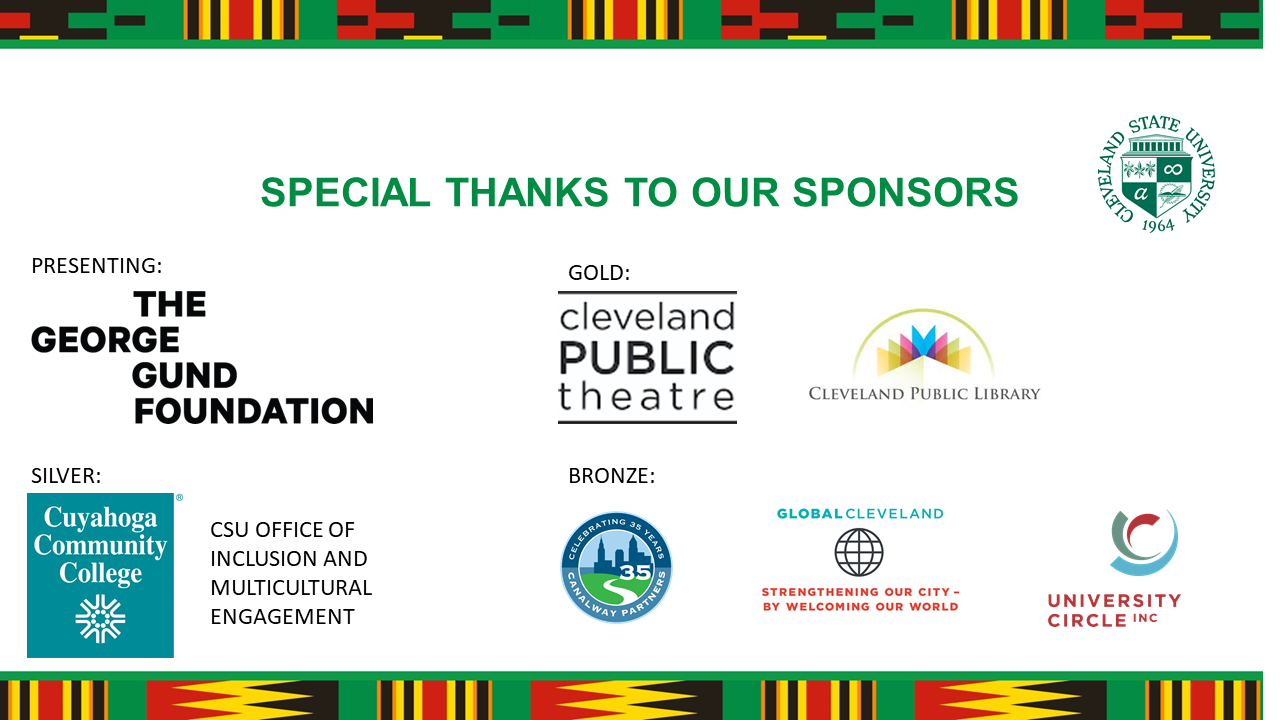 ​​​​​​​
 ​​