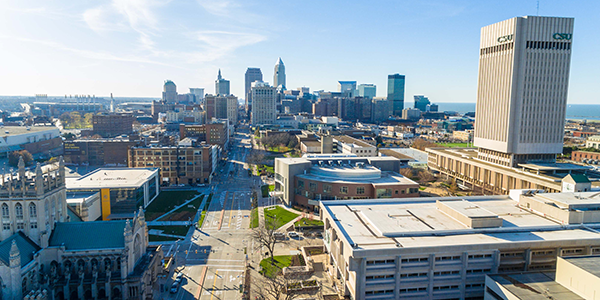 At Cleveland State University, our leadership team is working tirelessly on behalf of students, faculty and staff to set a course forward with common goals and execute a plan to achieve them. As we begin to forge a collective vision, I want to learn more about your priorities for our University. So I ask you: 
What one thing can we do to make CSU better?
I would love to hear your suggestion. Please email it to me at President.Sands@csuohio.edu. 
Thanks in advance for your feedback. Together, we can make this great institution even greater. 
Sincerely,



Harlan M. Sands 
President 
Cleveland State University
#1thingCSU