Join us for the inaugural Presidential Speaker Series at Cleveland State University featuring Professor Anthony Jack as he discusses his book The Privileged Poor: How Elite Colleges Are Failing Disadvantaged Students.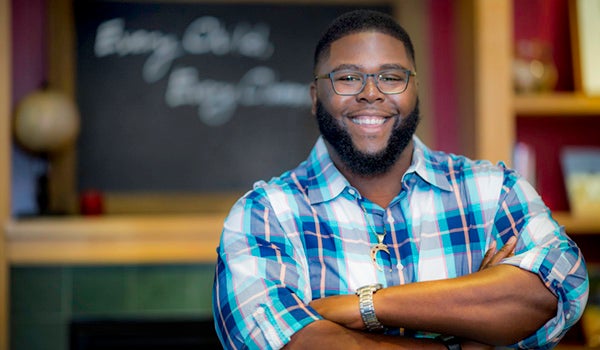 Professor Anthony Jack will deliver the inaugural keynote address for the CSU Presidential Speaker Series. Jack, sociologist and assistant professor of education at Harvard University, is transforming the way we address diversity and inclusion in education.
His new book reframes the conversation surrounding poverty and higher education. "No matter how much a student knows about Chopin and Beethoven, at the end of the month, they're still hungry," Jack says.
He reveals how organizations — from administrators and association organizers to educators and student activists — can ask the right questions and bridge the gap.
Date: Thursday, March 19
Location: CSU Student Center Glasscock Family Foundation Ballroom
Time: 6:30 p.m.
This event is free and open to the public
Please RSVP by emailing speakerseries@csuohio.edu or by calling the Special Events office at 216-687-5045. 
This webpage will be updated with further information closer to the event date.