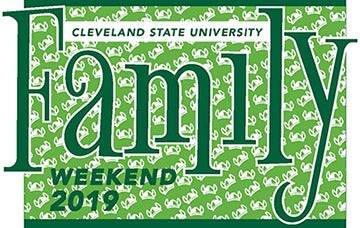 CLICK HERE for more details about Family Weekend 2019
Friday February 8th- Sunday February 10th, 2019

Welcome to the Cleveland State University family and thank you for entrusting us with your student's education. As a family member, you play an important role in your student's success, and we look forward to partnering to support your student's academic and social needs.  The purpose of the CSU Viking Parent and Family Club is to strive to keep families informed about services, events and policies and to support CSU students through relationship with their families.
Enroll Here
If you would like to to join the CSU VIking Parent & Family Club or need to update your information, please complete the membership form.