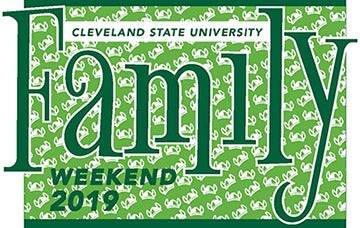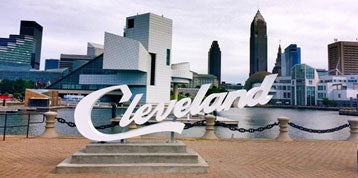 The list below is some of Student Life's favorite activities in Cleveland. For an extensive list of activities, check out Destination Cleveland's list here.
Old-school ballroom, live music destination & American restaurant emphasizing locally sourced fare.
Described as food, fun, and fandemonium, the all-new sports bar experience. Featuring  16 lanes of upscale bowling with servers that come to you for lane-side service. Lane reservations can be made the week of and are $25 per lane before 5pm and $35 after 5pm.
The Flats have come back to life thanks to a multi-million-dollar makeover. This waterfront neighborhood now features restaurants, bars, shops and a boardwalk with complementary green space.
Gordon Square is living proof that the arts can become an economic engine for a neighborhood! This area is home to lots of great restaurants, bars, and shops.
Whether it's going nose to nose with a painted turtle, getting your hands wet in our stingray touch pool or watching a sand tiger shark swim right over your head in the sea tube, the aquatic adventures never have to end.
Our public brewery tour will lead you through more than just our production facility. Located in Cleveland's vibrant Ohio City neighborhood, our brewpub is full of history and charm.
A museum and educational facility with exhibits that document the features of the natural environment in the Great Lakes region of the United States. The facility includes signature and traveling exhibits, a cafe, and an IMAX Dome theater.
Tiered 400-seat theater featuring local & national comedy acts plus cocktails & light eats. During Family Weekend there will be a Murder Mystery Dinner Party on Saturday evening.
German microbrewery with an on-site restaurant & beer garden offering traditional eats & live music.
Live music venue with a restaurant attached. Check the calendar of events for a listing of the events happening during Family Weekend.
Nail spa located in Playhouse Square with various beauty services and a happy hour Monday-Saturday.
Go on a trolley tour of Cleveland to see more than 20 miles of facts and fun. All public tours require reservations in advance & depart from the Powerhouse @ Nautica on the West Bank of Cleveland's Flats.
A music venue with a new American eatery & river views
Ohio City is a trendy dining and entertainment hub centered on the main strip of West 25th Street, with high-end cocktail bars and beer gardens, as well as fashionable vegan bistros and gourmet farm-to-table restaurants.
A theater district in downtown that is the largest performing arts center in the United States outside of New York.
Take a behind the scences tour of Playhouse Square.  Meet our RedCoat volunteer tour guides in the KeyBank State Theatre lobby on select Saturdays for a free Playhouse Square Behind the Scenes Tour. Tours depart every 15 minutes 10-11:30 a.m. and last approximately 90 minutes. Last tour departs at 11:30 a.m.
Museum that recognizes and archives the history of the best-known and most influential artists, producers, engineers, and other notable figures who have had some major influence on the development of rock and roll.
A concert hall that is home to the Cleveland Orchestra.
Homemade ice cream at a simple neighborhood soda fountain and treat shop.
Go on a tour that will bring together history, architecture and cuisine in a variety of different venues and historic neighborhoods throughout Cleveland.
Travel to the top of iconic Terminal Tower, a 52-story landmark skyscraper. The observation deck is enclosed.
Shop, dine, and explore The Arcade, one of Cleveland's iconic landmarks. Our large-scale indoor shopping mall features numerous shops, services, and restaurants.
A movie theater located inside Tower City that shows first-run films.
Grand, bustling public market with over 100 vendors that sell meat, produce, bread & hot food.
While the list above is some of Student Life's favorite activities, check out Destination Cleveland's extensive list of activities around Downtown Cleveland here.