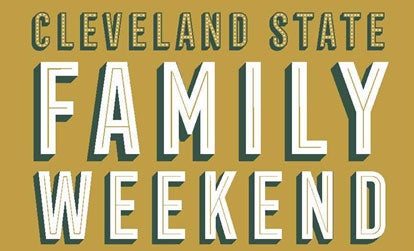 Fam Fest '18 is happening Friday February 2nd - Sunday February 4th, 2018 at Cleveland State University. We hope you will join us for our 2nd annual Family Weekend.
Participation in Fam Fest is open to all CSU Students and their families which includes students who are parents themselves. Please be aware that for ticked events a limit quantity of tickets is available, so early registration is suggested.
Any questions please email at parents@csuohio.edu
Registration is now CLOSED
Get social use the hashtag #FamFest18 to win prizes!