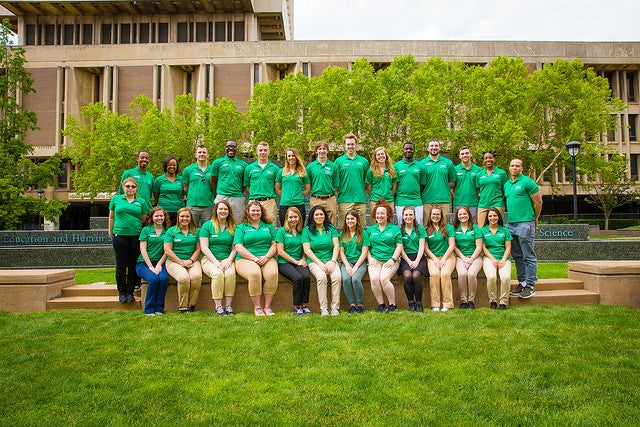 The Orientation Office is currently looking for motivated, involved, energetic students to serve as mentors during Orientation!

Orientation Leaders play a vital role in the enrollment and success of our new Cleveland State students.  During Orientation, Orientation Leaders are responsible for leading small groups of students throughout the Orientation day, including giving presentations, leading campus tours and providing information about CSU and its services. 

Responsibilities of Orientation Leaders will include set-up and take-down of the programs, leading student and/or family groups throughout the Orientation day, presentations to participants, giving Residence Hall and Campus Tours and positively representing CSU to all Orientation participants.
Qualifications:
Must be a current CSU undergraduate student
Good knowledge of CSU campus and services
Demonstrated service, leadership and involvement at CSU
Excellent customer service and communication skills
Ability to work with diverse groups of individuals
Must take initiative, follow instructions, and be flexible and punctual
Strong commitment to CSU
Responsible and mature individual as well as a team player
Must abide by all criteria and guidelines of CSU's Student Employment Office
Compensation:                                                       
$9.25 per hour 
Complimentary meals during programs       
CSU Orientation shirt and nametag                             
Applications due by Thursday, February 27th by 11:59pm; Click here to apply today!