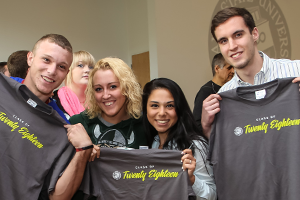 When you arrive at Cleveland State Orientation, we will provide you with all the materials that you will need for the day. Here is a list of the items you need to bring with you to your Orientation day:
Directions and parking pass that you have received in your Orientation confirmation
A state issued photo ID card (i.e. driver's license) to receive your Viking Card
A fully charged cellphone to interact with our Orientation app, Guidebook
Any housing materials including application with fee or leasing agreement with security deposit
Be sure to dress weather-appropriately and wear comfortable walking shoes
And most importantly...A positive, energetic, Go Vikings outlook!