Posted on October 1, 2018 at 5:11 PM, updated October 1, 2018 at 5:16 PM Print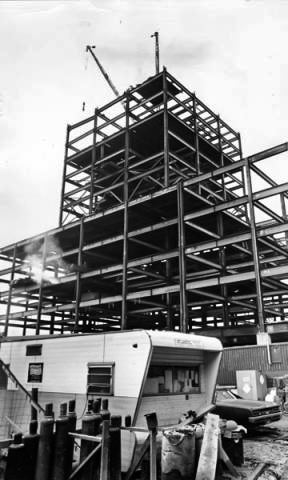 Standing at 363 feet tall Rhodes Tower is the 2nd tallest educational building in the country and the 16 tallest educational building in the world; with that badge of honor comes the maintenance of an elevator system that most universities never have to face.  Built between 1968-71 as University Tower and later renamed Rhodes Tower to honor Governor James Rhodes who signed the final legislation creating Cleveland State University.  Safe to say that the original elevator equipment could use some updating.
Managed by Rajiv Chokshi Supervisor of Electrical Operations & Special Projects, the full renovation of the elevators original equipment dates back to when the building was built.  The controls for all six elevators were updated and the cabs were given a needed update with new flooring, lighting, and walls.
Jody Milkie, Manager of Administrative Operations for CLASS Dean's Office said that she has noticed the rides are generally smoother.  In addition to smoother rides in the month of August, we saw an 85% drop in elevator work orders when we compared to August of 2016 right before we began the renovation.