Posted on July 20, 2017 at 11:36 AM, updated July 20, 2017 at 11:39 AM Print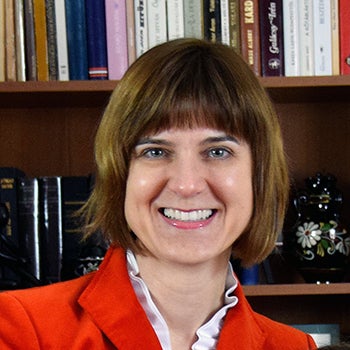 Erika Molnar is going into her third year as a law student at the Cleveland-Marshall College of Law at Cleveland State University and recently completed an externship with the Court of Appeals of Ohio's Eighth Appellate District. As impressive as that is alone, it pales in comparison to her work ethic.
"People say you have to be lucky in life," Erika says. "I agree, but luck comes only after you worked your head off."
Since arriving in the United States 12 years ago from Romania, Erika has worked her head off. As if it wasn't enough to master the English language, she attends Cleveland-Marshall College of Law on a full scholarship.
During her externship, Erika worked closely with Judge Melody J. Stewart. Erika commended the judge for assigning her "real work" on an assortment of cases, including civil and criminal, as well as multiple complicated cases that normally would be above her position. She took the opportunity and excelled.
In the position, Erika read appellate briefs, verified case laws cited by attorneys, conducted legal research regarding the assignments of error, and provided summarizations of all her findings to the judge. In addition, she had the chance to observe oral arguments and had individual meetings with Judge Stewart to discuss cases.
Judge Stewart's advice to Erika: "Work hard, think critically, and keep an open mind."
Erika's success story was enhanced with the help of the Career Center at CMLAW, the material she learned during her first year of law school, and her previous work as a paralegal. However, her main advantages were her passion and enthusiasm for learning and accomplishing her goals. These gifts gave her an opportunity she had previously only dreamed of.
Erika encourages her fellow students to take advantage of the multitude of resources at the university because she says you never know what doors will open next.