Posted on April 19, 2018 at 4:58 PM, updated April 20, 2018 at 11:09 AM Print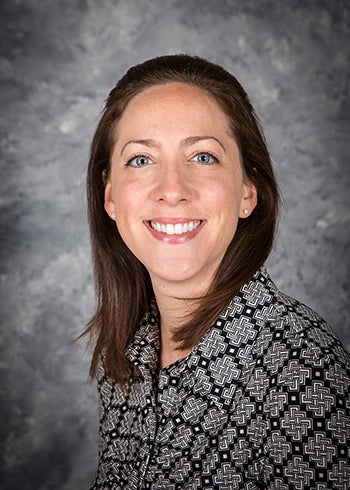 Dr. Meghan Rubado joined Cleveland State University in fall 2016 as an assistant professor in the Maxine Goodman Levin College of Urban Affairs.
She received her Ph.D. in political science in May 2016 from Temple University, where she focused on state and local politics in the United States, urban service provision, and environmental policy. Prior to attending graduate school, Dr. Rubado worked as a newspaper reporter in Syracuse, New York, covering city politics, county government, and the city school district.
Dr. Rubado's research focuses on how local governments can provide efficient, equitable, and high-quality services to their residents. Her doctoral dissertation examined how and why local governments cooperate with one another for service provision.
In her current scholarship, Dr. Rubado investigates how local governments can work together to provide essential services and create shared policies, particularly under conditions of regional decline; how cities can reduce civilian killings by police; and how the decline of local news media affects the quality of city governance.