Posted on May 15, 2014 at 1:18 PM, updated May 15, 2014 at 1:18 PM Print
Levin College to Host National Conference June 5-7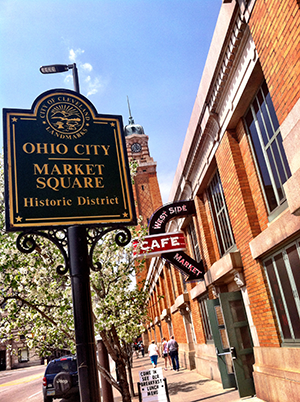 The Maxine Goodman Levin College of Urban Affairs at Cleveland State University and the Cleveland Restoration Society are convening an interdisciplinary national conference to discuss the role of historic preservation in revitalizing America's legacy cities, where long-term population loss and economic decline present significant challenges for the future of the urban-built environment.
Historic Preservation in America's Legacy Cities will take place Thursday, June 5, through Saturday, June 7, 2014, at the Levin College. The conference will include a mix of speaker sessions, roundtable discussions and local tours.
Legacy cities have significant cultural heritage and a large stock of historic buildings, yet vacancy and abandonment are very pressing realities. At this crucial juncture, these cities face difficult questions, including:
What role can and should preservation play in shaping the future of legacy cities?
How can historic assets be identified and leveraged for planning and revitalization?
What benefits and impediments exist in integrating preservation into community and economic development?
How should we make decisions about what to save and what to destroy?
This conference will be an opportunity to collaborate, share ideas and devise solutions, with the goals of launching a more integrated approach to planning for the future of legacy cities, bringing preservation into urban policymaking and crafting a 21st-century preservation profession that is responsive to current needs and conditions. Faculty and students will be able to engage with policymakers on a national level, with more than 20 individual sessions, and presenters from all across the region and nation.
For more information, including online-only registration, lodging, sponsorship, session program and more, please visit:
http://urban.csuohio.edu/conference/LegacyCityPreservation/
Follow us on Twitter: @LegacyCityPres