Posted on November 7, 2014 at 5:10 PM, updated November 7, 2014 at 5:10 PM Print
CSU Hosts Chip Heginbotham and Murray Winland on November 12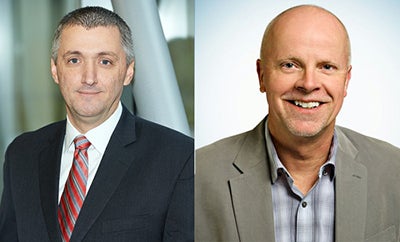 As part of Cleveland State University's 50th anniversary celebration, the Adult Learning and Development (ALD) program in the College of Education and Human Services will host a program titled "Adult Education: Practice in the 21st Century" on Wednesday, November 12, in the CSU Student Center, 2121 Euclid Avenue, Cleveland.
The event will feature a discussion between ALD alumni Chip Heginbotham, senior manager of, organization development at Oracle, and Murray Winland, global learning and quality management at eBay, as well as a Q&A session with the audience.
Check-in begins at 5:30 p.m. The program starts at 6 pm., followed at 7 p.m. by dessert and networking.
This program is free and open to the public. Click here for more information.