Posted on March 31, 2023 at 10:54 AM, updated March 31, 2023 at 1:14 PM Print
Coach Kielsmeier guided Vikings to 2023 Horizon League Tournament Championship, secured CSU's third all-time NCAA tournament appearance
CLEVELAND, Ohio (March 31, 2023) – Following a record-setting year, Cleveland State University and women's basketball head coach Chris Kielsmeier have agreed to a contract extension through the 2027-28 season. Most recently, Kielsmeier guided the Vikings to the 2023 Horizon League Tournament Championship and secured CSU's third all-time NCAA tournament appearance. He will begin his sixth season at the helm of the Vikings this fall, with a 96-54 record at CSU and a 512-170 overall record in 23 seasons as a head coach.
"I am so thankful for the opportunity to continue to lead this program, and I am grateful for the support and belief that President Laura Bloomberg and Vice President and Director of Athletics Scott Garrett continue to have in me and our staff," Kielsmeier said. "Being able to work with an incredible staff and talented student-athletes day-in and day-out has been an amazing journey. I can't wait to see what the future holds for Viking basketball."
In January, Kielsmeier recorded the 500th win of his head coaching career, becoming one of just two active Horizon League coaches with 500+ wins. Under Kielsmeier, the Vikings have recorded three 20-win seasons, including a program-record 30-win campaign during 2022-23. As the only coach in program history to lead CSU to multiple 20+ win seasons, Kielsmeier helped the Vikings earn votes in multiple USA Today/WBCA Coaches Polls and Associated Press Top-25 Polls throughout the 2022-23 season.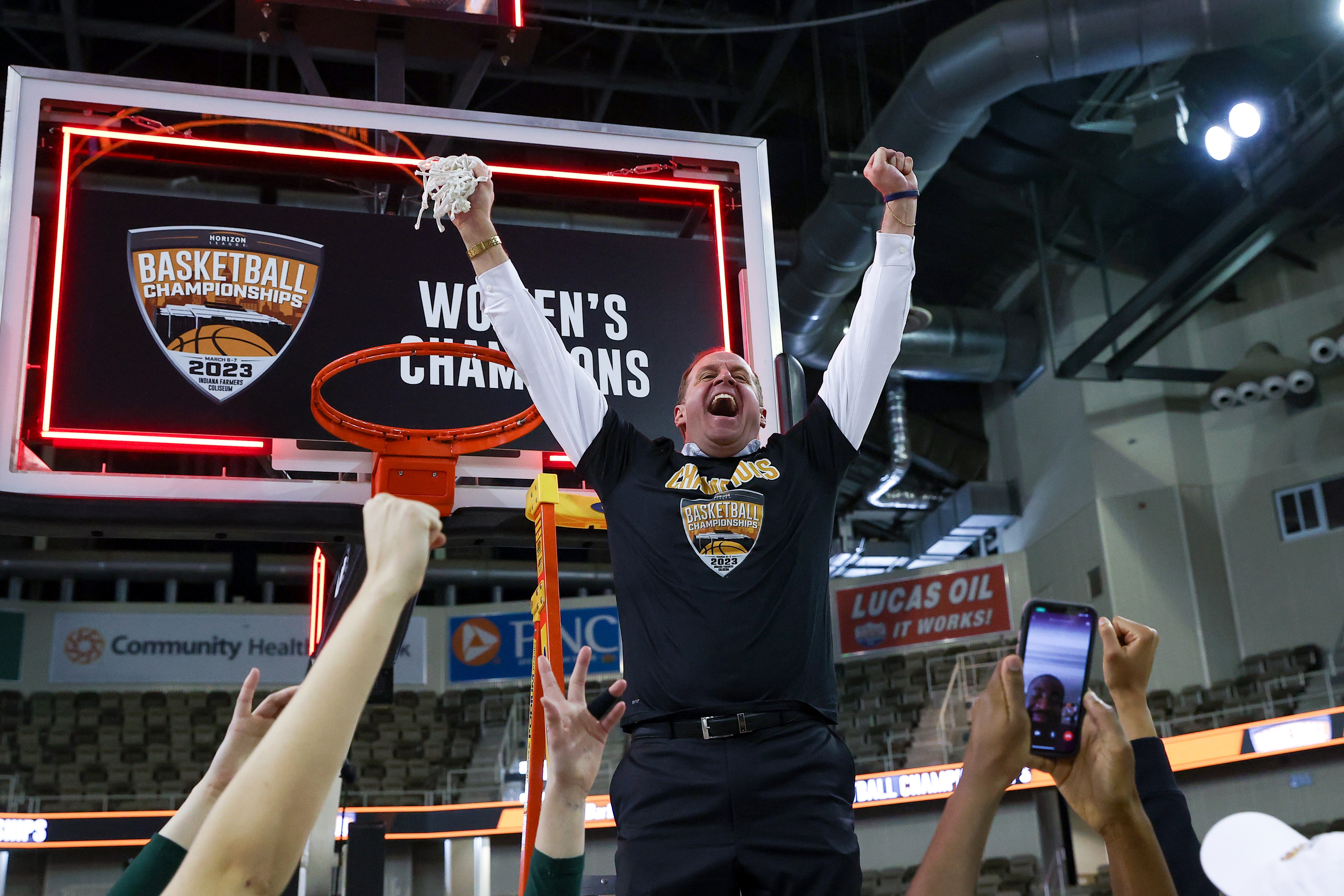 "CSU women's basketball has experienced significant growth and accomplishment, on and off the court, under Chris' leadership," said CSU Vice President and Director of Athletics Scott Garrett.
"We are delighted to have his continued presence and impact and look forward to continued partnership with Chris and his staff in delivering on our mission of providing CSU student-athletes a transformational experience while battling for future Horizon League titles on a regular basis."
As the only team to advance to the Horizon League Semifinals in each of the last four seasons, Cleveland State made back-to-back appearances in the #HLWBB Championship Game for the first time in program history following this year's victory over top-seeded Green Bay in the title game.
Kielsmeier has also led the Vikings to three straight postseason appearances, earning a spot in the Women's Basketball Invitational field during the 2020-21 and 2021-22 seasons, and earning a berth into the NCAA Tournament this year.
During the 2020-21 campaign, Kielsmeier helped the Vikings capture the first-ever postseason title in program history, winning three games over three days to capture the 2021 WBI championship.
During Kielsmeier's first five seasons nine Vikings have earned multiple all-league accolades, including Destiny Leo being named the Horizon League Player of the Year and Deja Williams earning Horizon League Sixth Player of the Year honors this season. Leo also claimed Sixth Player of the Year accolades as a freshman, while Mariah White was a two-time Horizon League Defensive Player of the Year and Savanna Crockett was a Horizon League Freshman of the Year honoree.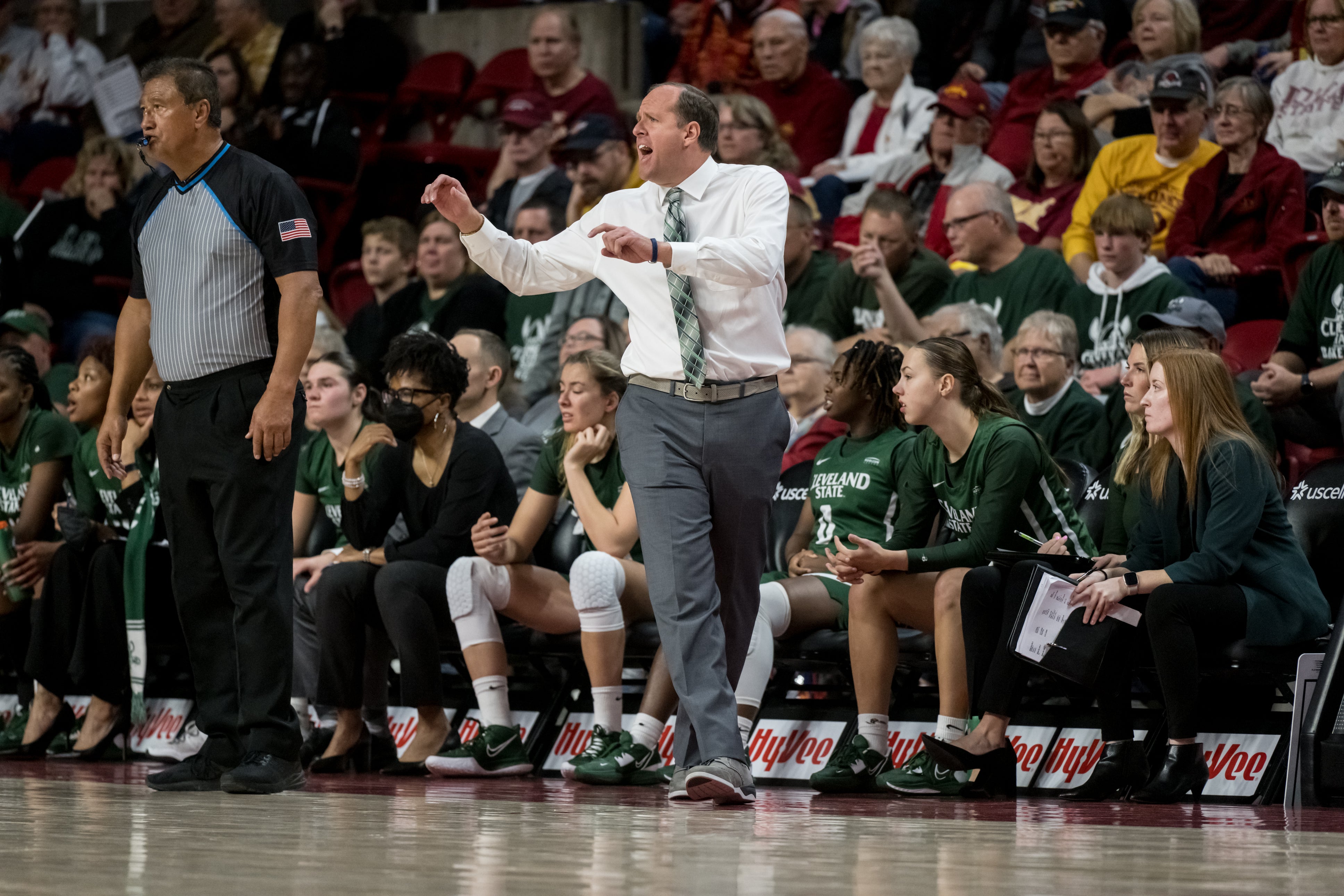 "We were able to take another step this season as we continue to strive to be elite on and off the court. This program truly believes in our department's goals of developing Champions in the Classroom, in the Community and through Competition – and we are so proud to represent the Green & White every day." added Kielsmeier.
The Vikings have had continued success in the classroom under Kielsmeier, as they have combined for 61 CSU Dean's List accolades (3.25+ GPA) and 47 Horizon League Honor Roll recognitions, while the team currently carries a 3.4 cumulative grade point average.
In addition, Leo was named to the #HLWBB All-Academic Team during the 2022-23 campaign, becoming just the second player in program history to earn the recognition.
Kielsmeier was named the program's head coach in 2018 after stints at Wayne State (NE) and Howard Payne. During his coaching tenure, Kielsmeier has now combined for 12 postseason appearances, including coaching in the NCAA Tournament at the Division I, Division II and Division III levels.
The contract terms are contingent upon final approval by the CSU Board of Trustees.