Posted on July 26, 2021 at 2:37 PM, updated July 26, 2021 at 2:51 PM Print
Cleveland State University provides useful opportunities for engaged learning by connecting students with alumni who provide strong mentorship and valuable life lessons. Through these relationships, students and alumni participate in a generational cycle that gives back while paying it forward, supporting each other as Vikings!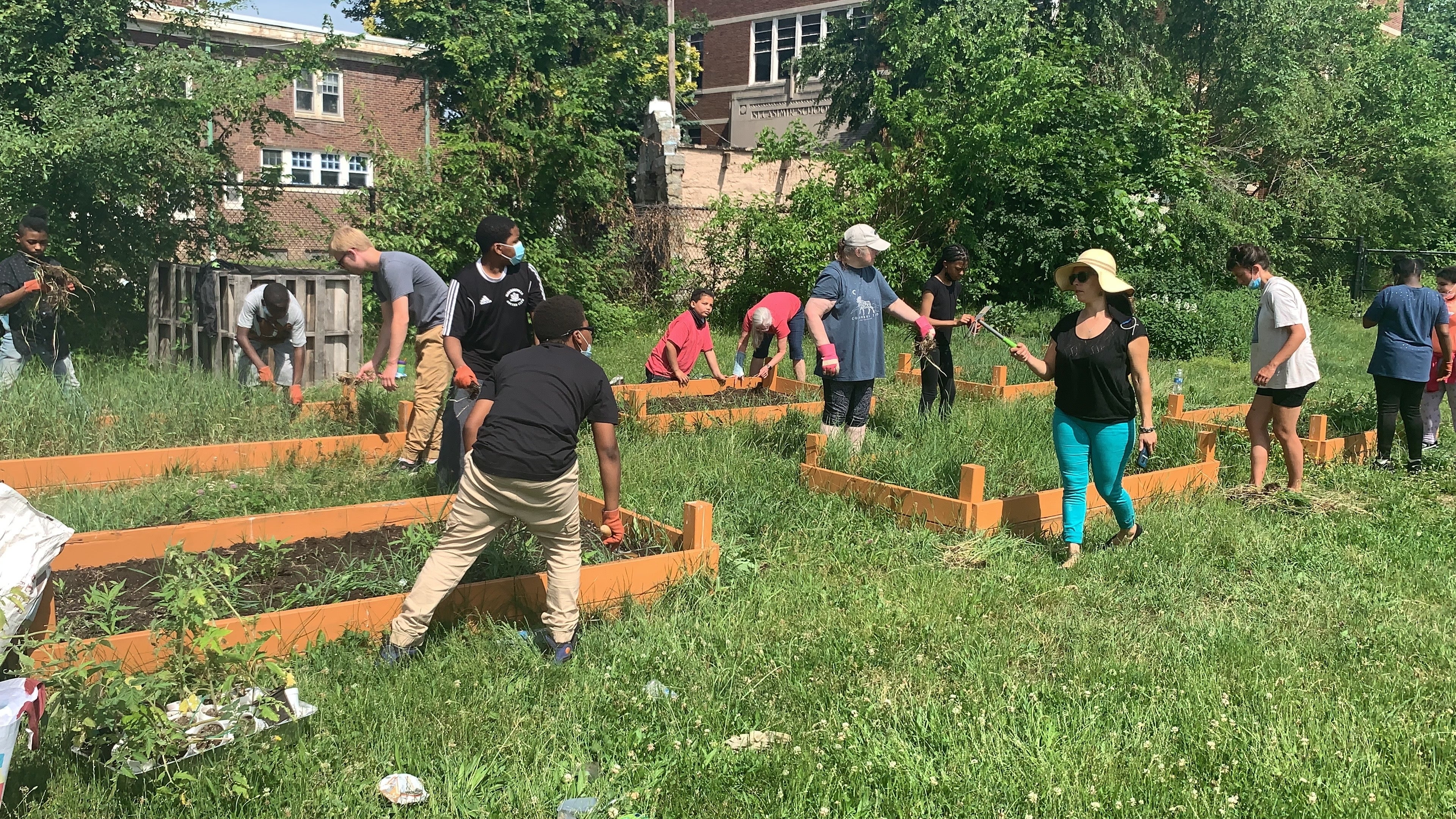 Created in 2018 and headquartered in South Euclid, Food Strong is a civic and social non-profit organization that serves Cleveland-area communities by promoting the cultivation, purchase and consumption of fresh and local foods while simultaneously linking the same communities with vital services and resources.  Food Strong founder and executive director, Sara Continenza, who received a Master of Public Administration from CSU in 2014, used her past experiences to inspire and create the organization dedicated to enhancing community wellness.
Between 2005 and 2007, Continenza served in the Peace Corps in Burkina Faso, West Africa. There, she established multiple public health initiatives, including a school garden program. Through other career experiences in social justice environments, Continenza's passion grew for food sustainability and connecting communities to vital resources.
"With my MPA, I wanted to affect systematic change. My time in Burkina Faso showed me that we have problems with hunger here as well –  it just looks different," Continenza explained.
Her passion for education is contagious, and she encouraged CSU Environmental Studies junior Justin Stepp to learn beyond the classroom in his new role as an intern with Food Strong. Through consultation with his counselor in the Maxine Goodman Levin College of Urban Affairs, Stepp was inspired to be a part of Food Strong's engagement with communities and the focus on fresh and local foods.
"Internships help students gain real-world, hands-on experience that cannot be achieved in a classroom setting," Continenza explained. "They give students a sneak-peak into various fields in order to influence their future career decisions."
Starting in May 2021, Stepp's engaged learning responsibilities have included grant writing, creating written material for programs and setting up for events. In addition to those jobs, he's also participated in Food Strong's programs, like the Learning Gardens, where he has not only helped care for the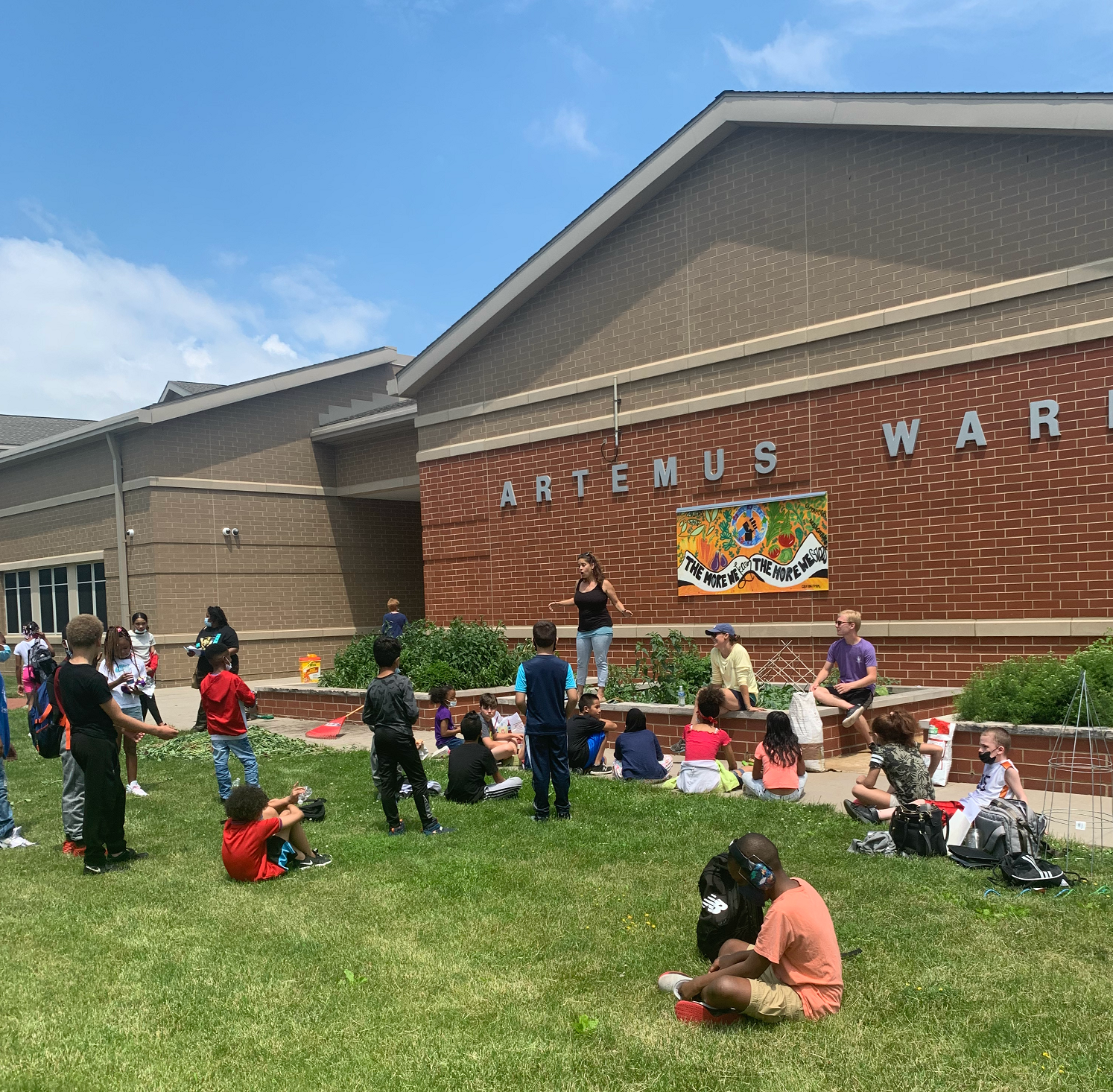 garden, but has supervised young learners during the educational programs hosted there.
Experiences like these contribute to Stepp's pursuit of his undergraduate degree as he learns more about ecosystems through his work the Learning Gardens, which guides students in the Cleveland Metropolitan School District through the process of designing and maintaining food and flower gardens.
"The importance of these qualities is often understated in our culture and spreading awareness will lead to a more sustainable world and healthier communities," Stepp shared. "Sara's passion for educating youth on the importance of gardens and fresh foods is infectious and has furthered my stance on the importance of building a sustainable future through individuals and communities."
Through workshops and events, Stepp has grown more competent at identifying various plants and has expanded his knowledge of bees, herbs and irrigation as they play out in the gardens. He has also connected with other Environmental Studies majors who want to work in the park systems too!
"Through this experience, I hope to show an overall improvement in my knowledge of the environment, in addition to improved social and professional skills," Stepp continued. "So far, all these areas have been touched upon and I'm excited to keep learning."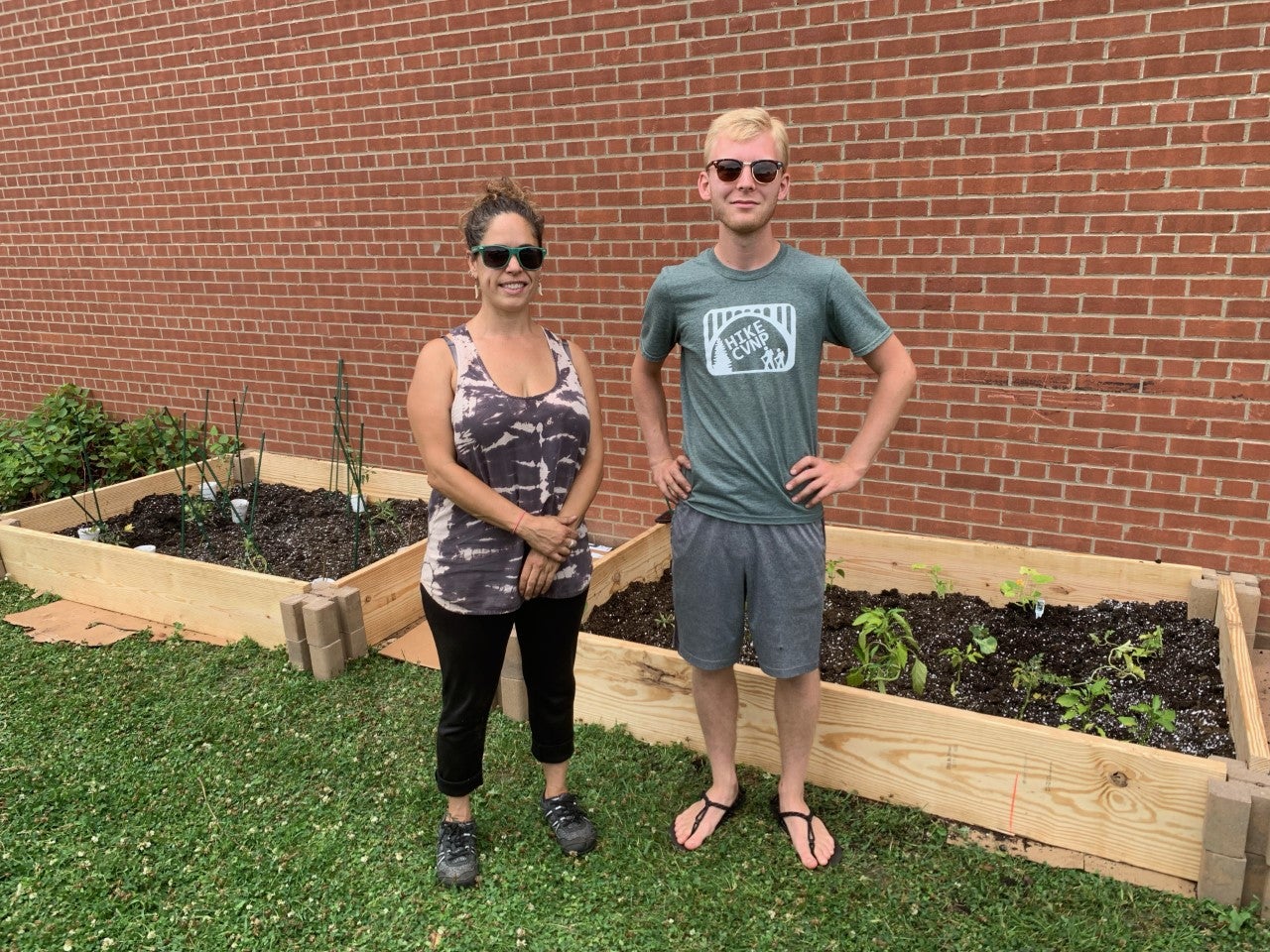 Food Strong offers intern positions to educate future generations on the importance of their work. Through this position, an intern learns about numerous aspects of the program including programming and grant writing.
Stepp does not feel that taking these opportunities is ever a waste of time because, as he explained, it allows students to apply their skills and show what can be improved to be successful. Working with counselors through their respective colleges at CSU, students can take advantage of opportunities that allow for valuable lessons and mentorship from members of the Viking family.
To learn more about Food Strong and their investment in our communities, visit foodstrong.org.