Posted on August 18, 2017 at 12:58 PM, updated August 18, 2017 at 1:23 PM Print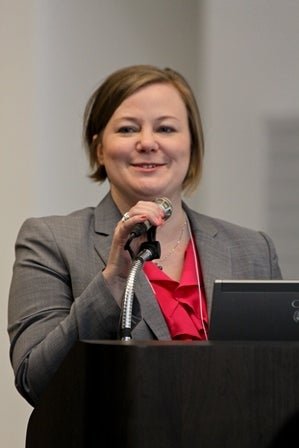 Katherine  Oh, Ph.D, Director of CSU Counseling Center, has recently been chosen as President-Elect of the Ohio Psychological Association starting in September 2017.
In the past year, Katherine led a task force to implement the new model of governance with the organization. According to Katherien, "I was honored to finish a process begun by others, and we reduced the size of the board dramatically to meet goals of responsiveness, diversity, member engagement, and leadership pipeline." Katherien will be part of the new smaller board beginning in September and help see it through the first few years.