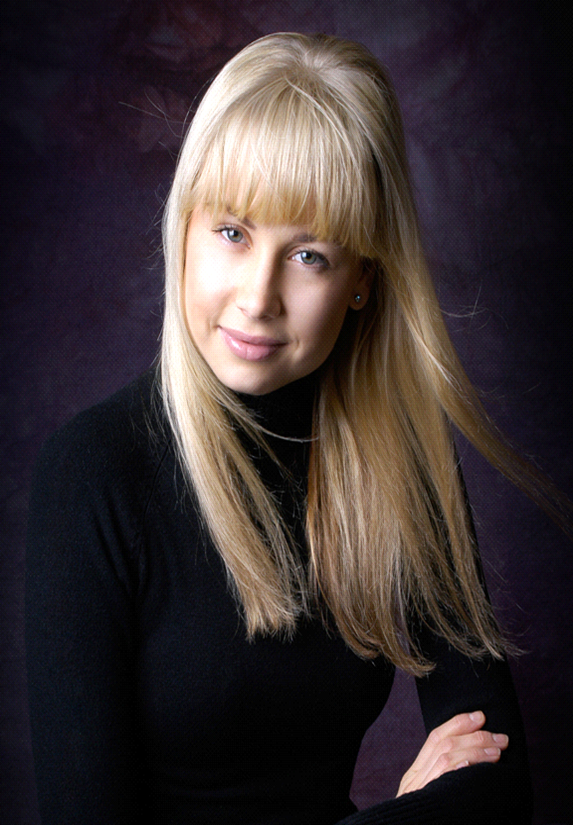 Join your fellow CSU IB student, Cindy Springer, as she travels across Germany and its neighbooring countries while she is studying abroad. Having lived in the Czech Republic throughout her secondary schooling, Cindy is very well informed on the culture and history surrounding the area. She's well versed in the German language, one of the many reasons she elected to study at a university that offers IB classes in English as well as German. As she studies at Duale Hochschule Baden—Württemberg in the city of Heidenheim, she'll be keeping us up-to-date as here Education Abroad experience unfolds for this semester. Stay tuned for more entries by Cindy!
If you would like to contact Cindy while she's in Germany, you can: Call +49/01522/6585196; Email to janicka2006@yahoo.ca; or Mail to Cleveland State University | SGA, SC 217 | 2121 Euclid Avenue, Cleveland, OH 44115-2214.
Academic Project - 37 Degrees: Body Meets Technology
Here is the latest update on my academic work. I joined the 37 Degree team of creative students within DHBW here in Heidenheim to complete the Innovation and Product Management subject requirements.
My personal merketing ideas and strategies guickly became part of this product research and development. Now, I am fully intact with the team and together we are creating and bulding this innovation on the German market, including: raising money; improving the web site (e.g. english version comming soon); planning more marketing and more marketing; finding more sponsors; and getting the prototype ready and patented.
On the 7th of December, there will be huge show open to the public in downtown Heidenheim where we will introduce our revolutional prototype to the world. So far we have had the attention of the local Radio station, the local newspapers and now CSU! I hope you enjoy the following article on the 37 Degree Project!
There is a lot to be offered from your natural body temperature of 37 degree Celsius . Thanks to this natural alternative energy known as the human body, now we can walk and use mobile phones, GPS units and MP3 players for an unlimited amount of time while outside in the cold. The new thermo-efficient, energy jacket is able to keep your gadgets charged at all times and is now available to the world.
How does this super technology work? Almost transparent solar cells tailored on the jacket sleeves, together with an unnoticeable kinetic device placed on the inner jacket material, are energy accumulators for recharging all your electronic gadgets while outside in the winter e.g. cell phone, iPod, MP3, pen pal, Blackberry, GPS unit, and identification safety and medical bracelets. These electronic devices convert the body heat of 37 degrees Celsius and the solar energy into electric energy anytime the jacket is worn. Therefore, it is impossible that any of the electronics you carry on the go would ever be uncharged. You and the sun are the sources of energy that is keeping them ON at all times.
By using such energy efficient, protective and functional piece of winter wardrobe we receive enormous convenience, but also, we are helping the environment. 37 degree jacket potential candidate for patent and safety certification by 2011. The 2010 product was researched and developed by the DHBW– Heidenheim University business student team: Matthias Bulling, Martin Wojtschuk, Brigitte Nagel, Anna Schmid, Daniela Lange, Felix Neuner, Wolf Wagner, and Fabian Theile.
This market innovation caters to: wild young extreme sports lovers, serious friends of our natural environment, hardworking people in cold climate, winter sports maniacs, never satisfied shoppers, lovers of latest technology and those spoiled with comfort.
We invite you to meet the team and discover more about the product technology at: www.37degree.de!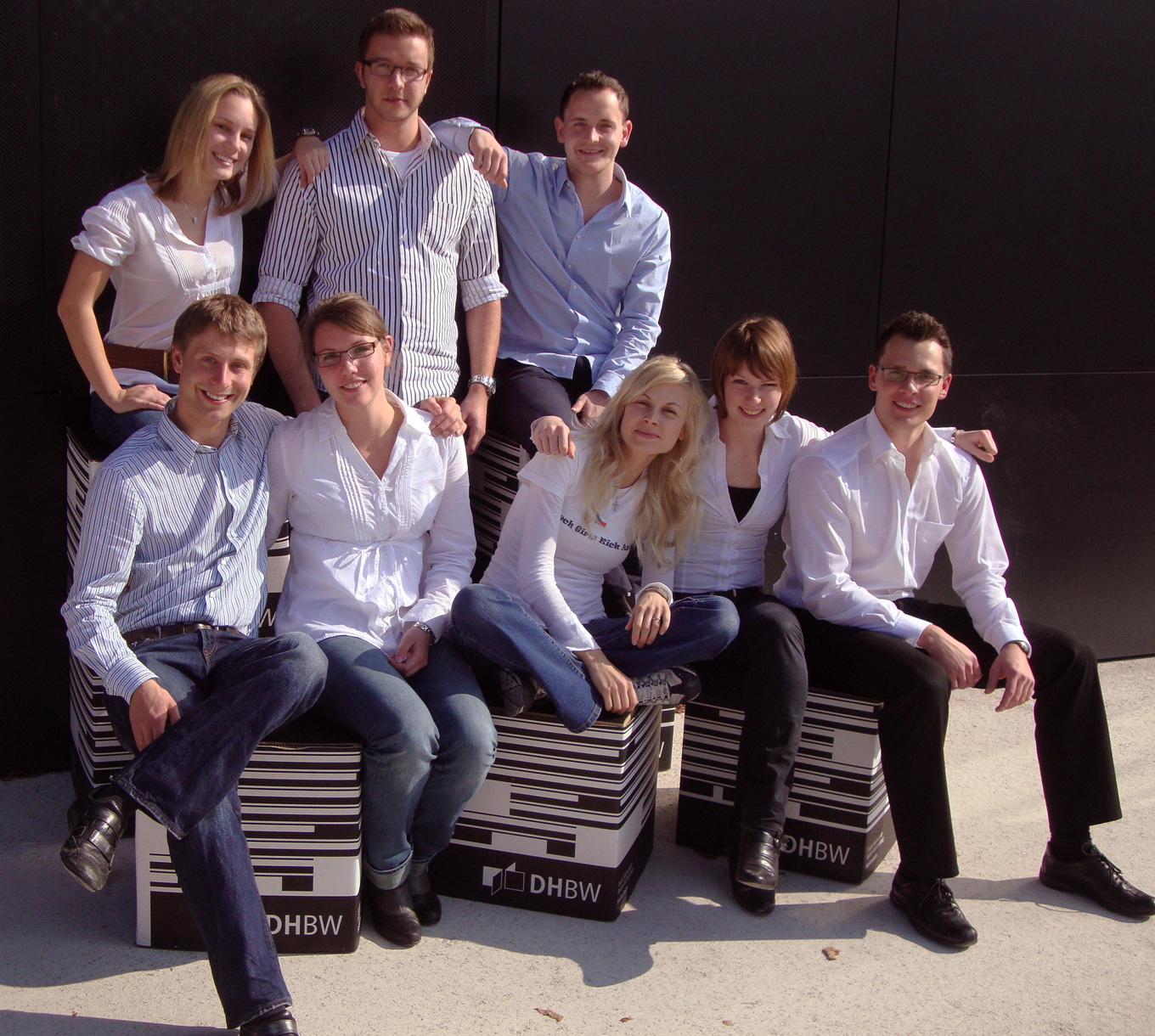 Herzliche Grüße,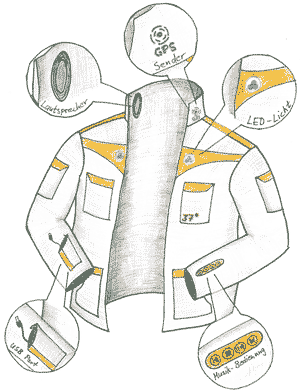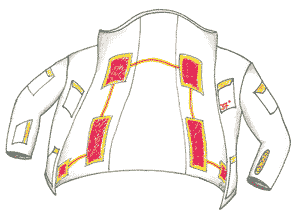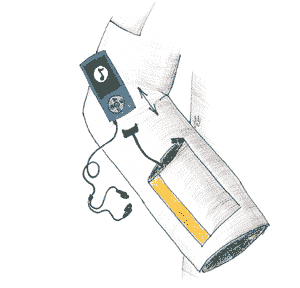 Introducing DHBW


A futuristic, square, black and green glass building magically appeared in the middle of historical houses surrounded by lawns with freshly planted maple trees.  The building was designed by artist Bettina Bürkle from Ostfildern, Germany. The first step through the solid glass door brings in sunlight from every direction.  On the main floor a glass hallway exhibits an art piece on the wall, "The 2010 Matrix" by Andreas Schildhauer from Leipzig, Germany.  A perfectly white and metallic silver interior reflects the colors of students walking in on the first day of school on October 4, 2010. The floors reflect silhouettes of the students.  The 30.5 million Euro educational institution project in the middle of a town with a population of 50,000 is the jewel of Baden – Württemberg state. On the top floor beside the president's office a breakfast was held for 5 Russians, 2 Georgians and one Viking from CSU by the International and Education Abroad Department.  We had a local specialty – the Swaben butter Pretzels and a variety of fresh beverages. The president of DHBW, DH Rector Manfred Trägel, came to welcome us to the school, wished us all the best and expressed his great appreciation of us being part of the program.  Ingrid Lange and Brigitte Ilg, the international student coordinators, took over and we moved into organizational issues, planning, class schedules, and the expectations of the University while we were visiting. The pleasant talk also included a 340 Euro stipend for the month from the university and a bag with gifts. I must not forget that I delivered a gift bag full of practical gifts from the CSU Student Life Department & the CSU Student Government: e.g. maps of Cleveland, Engaged Learning pencils, SGA pens etc.
The school's history dates back to 1976 when it opened with only 38 students, however today it provides career opportunities for more than 1,700 students in the following areas: Business Administration, Technology and Engineering, and Social Science. The grand opening in this new location on June 14, 2010 attracted everyone from the media as well as the mayor of Heidenheim, the mayor of Baden – Württemberg State, and moms and dads looking for the perfect future for their children.  There are computer labs available on every floor, a wireless network throughout the building, a new cafeteria and library, and a beautiful view of the Hellenstein Castle. For a virtual tour or more information you may visit www.dhbw-heidenheim.de.
Typically at CSU everyone tries to avoid sitting in the front of the classroom.  During my first lecture, I entered the class for International Marketing just on-time, and to my surprise the only seats available were in the last two rows.  To understand this social and motivational standard we have to look at the bigger picture and the structure of this institution. The students are not attending the classic two full semesters and part time summer semester for four years and then finish with a bachelor's degree as in the U.S.  The majority of students applying to DHBW are in a competitive pool of the best academic performers from high school who get picked by prestigious companies to attend class. The companies then pay the hired student's tuition.  The students then have a three month internship and then three months of university study. This circle repeats without holidays for a full three years.  In reality it is a very rational system of studying. The student can apply all the academic knowledge while performing on-the-job, and also gain important practical knowledge on the job to better understand the theory at school.  This system very well explains why the front seats in the classrooms are always full.  Students are motivated by holding prestigious positions within the top firms and their tuition sponsorship relies on their academic performance.
Herzliche Grüße,



Stepping Over the Border
The next big step, transporting myself and a giant bag twice my size to Germany, was quite easy thanks to the convenient travel provider, Student Agency (www.studentagency.com ). Student Agency is a bus transportation firm who designed their routes mainly by connecting the major university cities throughout Europe. Therefore, many travel combinations are available.  The bus I took from Prague to Ulm also stops in the German and Czech cities of Munich, Stuttgart, Heidelberg, and Plzen. With my international student card I received a 20% discount and the total cost for the eight hour ride was about $55. I felt this was quite reasonable for an air conditioned bus with a stewardess, free hot and cold drinks, a movie menu, radio stations, reclining leather seats and most importantly clean toilets. I can also assure you that there might be just the one "sour apple traveler" right behind your seat, who decides to spend the next 7.5 hours of the bus ride on the cell phone and loudly engage the whole bus into their conversation. This was a real Engaged Learning experience on the way to study abroad! My head phones came in pretty handy. 
Luckily for me, the International Department Co-coordinator, Ingrid Lange, picked me up in Ulm and drove me to Heidenheim with two other students arriving from Tomsk, Siberia, Russia.  Ms. Lange was the key person for all the questions, needs and problems. She was very optimistic and full of jokes, and we had a little "coffee ala Germany" in downtown Ulm. It was very interesting that even in a little coffee shop we got served and no one asked me for money. After I insisted on paying, it still took a while to find the waitress. Ms. Lange informed me that it's very usual if the customer does not initiate payment, then it is quite possible they forget about you.
Meeting My Host Family
Ms. Lange drove me to the home of my host family in Heidenheim. They gave me a very warm and sincere welcome.  The parents of my host family are Andrea and Bodo Staut and they have a beautiful 4-story home sitting on one of the surrounding city hills. The youngest of their three children is Yvonne (12), who previously wrote me a welcome letter about herself in English. I also had a few gifts ready as a European manners condition. It is always very important to start with your host family on the right foot! The first day, I was very nervous and no German word could come out of me. My own room is on the third floor and I share a bathroom with a 17-year old student, who also rents from the Staut family.  The Staut's home is full of life and is also occupied by their other two children Ingo (14) and Annika (16). The house has a great view of the city castle across the valley and of the rest of the city including the authentic old city center. The top of the hill behind the house is a public forest and park.  The neighborhood is mainly built of giant villas.  Several of the villas belong to the Voith family who are the founders and current owners of the VOITH firm.
The Town of Heidenheim an der Brenz
Heidenheim an der Brenz (on the river Brenz) is located in South Germany in the state of Baden – Württemberg.  The city has about 50,000 residents where neighborhoods linger from the historic center - the middle of the valley – to away between hills to the "Swaben Alps" as the locals call it.  One of the best parts of the city is the attractive little castle Hellenstein. The castle ground exhibits ruins of the oldest part of the castle, the Old Carriage Museum, and a new still inhibited part of the castle.  The first foundation and the castle walls date to 1130.   The castle was rebuilt into beautiful Renaissance residence in 1600 by Friedrich I.  
Heidenheim represents a very tasteful combination of contemporary architecture combined with original old town and historical architectural treasures. Thanks to Mrs. Thea Voith, the Local Art Gallery also has much of the treasure. Mrs. Voith collected the largest number of Picasso's posters.  As a result, Heidenheim Art Gallery (www.kunstmuseum-heidenheim.de ) has the opportunity to exhibit major art players in exchange for these posters.  For example, currently is exhibiting is Otto Dix. 
Heidenheim also has many parks and cultural centers including the Congress Center for business.  The local economy is built upon the success of two companies who are globally known.  The first is VOITH (www.voith.de), which is headquartered in Heidenheim and servers four large international markets with its products: paper, power (e.g. water and wind generators), mobility (e.g. engines for trains) and service.  Voith builds complex paper technology centers as well as the most modern paper research center in the world. The second largest local firm is the Edelmann Company, who manufactures products and services in the field of surgical risk protection, wound treatments and incontinence hygiene. Edelmann also produces exclusive packaging for everything from cosmetics, pharmaceutical products and cigarettes. Both firms are European wide and also enter into global markets. 
Lastly, to those who decide to follow my steps and engage through Cleveland State University into a Education Abroad program I have good news! The city of Heidenheim has one modern shopping mall with the following stores so all Americans can really feel at home: H&M, Adidas, ESPRIT, New Yorker, Mango, McDonald's and much more. For the whole picture and more reading you can refer to www.heidenheim.de. 
Germany
The Federal Republic of Germany is situated in West and Central Europe. The capital city is Berlin. Germany is a member of the European Union and is assembled of 16 Federal States (Bundes Lande). The Federal Republic of Germany is much smaller than the U.S. The head of the country since 2005 is Angela Markel (Budeskanzler), representing the Christian Democratic Union party. She also is the first women as the country leader. The weather in Germany is the same as Cleveland, the time is 6 hours ahead and the landscape varies across the country. The south has beautiful Alps and the north has access to the North Sea. Germany neighbors with the Netherlands, Poland, Czech Republic, Austria, Switzerland, Luxemburg, France and Belgium.  I cannot help to mention the well known companies to the U.S. business market are: BMW, VW, Daimler Chrysler, and Porsche. The history of this country is so extensive that it would not fit into this article, so for more information please visit: www.germany-info.org.
Herzliche Grüße,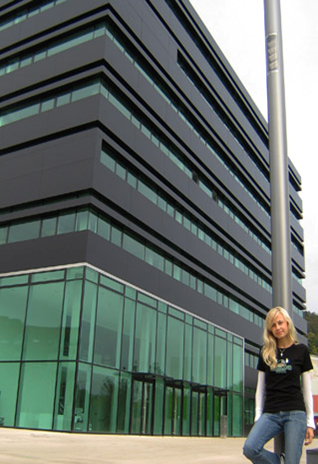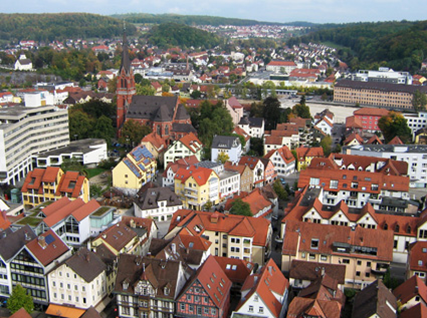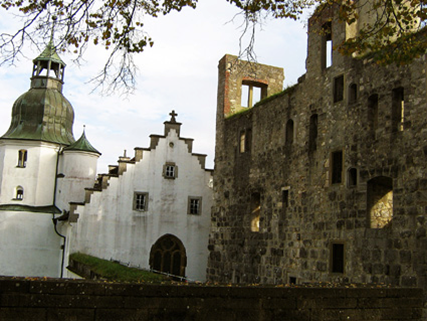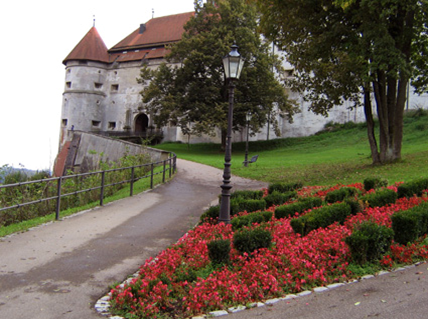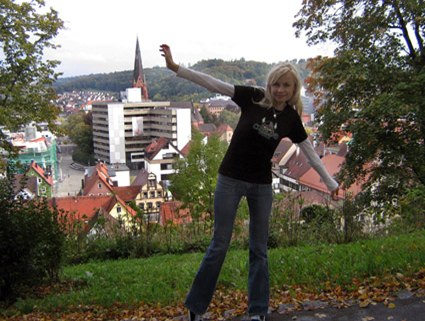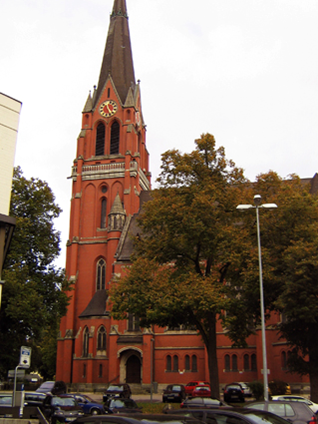 Early Travel
My curiosity did not let me sleep, therefore I planned my departure for my Education Abroad program in Germany a couple of weeks early and invested my time and savings into traveling through the Czech Republic. The Czech Republic along with other 27 countries in Europe is part of the European Union. A smart traveler from U.S. will take an opportunity to explore those countries which did not switch to the Euro yet and enjoy the sweet exchange rate on a dollar for Czech Koruna.
It is a very much different view today traveling through the Czech Republic. During the Communist era the Czech people could not travel outside the former Eastern Bloc. They only could go to East Germany. The real west was fenced off with several layers of barb wire. Approaching the border there were three zones. Zone I consisted of warning signs and barb wire. Zone II was military access only with a double fence of barb wire and military border patrol. Zone III was not reachable to the everyday person. In fact, many immigrants trying to escape while hiring smugglers lost their lives in border areas. Only limited exports were allowed with highly secured and heavily patrolled border crossings. Today traveling from CZ to Germany, I could only notice that I am in different country by seeing German traffic signs. Randomly, I could see an empty immigration building. No gates, no army, no patrol, just a plain view of a road.
The Czech Republic - The Heart of Europe is smaller than the state of Ohio and is home for ten million residents. In November 1989 the Velvet Revolution ended the Communist era, and shortly after democracy started to develop and grow. The former Czechoslovakia split into two countries, the Czech Republic and Slovakia. Many mistake these two countries as being one, even after 20 years of independence from each other. Many also like to think of the former Czechoslovakia being part of the former USSR. It is also a mistake. They functioned as an independent country during the entire Communist Eastern Block era. So it is safe to say that Czech people speak Czech and Russian people speak Russian. Even though both are languages of Slavic origin, they are both very distinctive languages. In addition both language use a different alphabet.
The capital city is Prague (PRAHA in Czech). One of the main sights is The Charles's Bridge, named after The King of Bohemia and Holy Roman Emperor, Charles IV (1316-78). The historians claim that the Charles's Bridge was built with sand, water, clay and one of the most important binding ingredients were tons and tons of eggs. It must have been a very good idea because the bridge stands strong over the river Moldova (in Czech- Vltava) until today despite major floods in 2007. Charles IV also found the first European University – Prague University as well as St. Vitus' Cathedral. Today the Charles's Bridge is only a tourist walking zone with infinite number of artists performing and selling their art and crafts all year around. On the bridge negotiating always pay off. If you offer the Euro the price will go significantly down since the currency here is the Czech Koruna Euro is on demand. It is always crowded in downtown Prague since it is an attractive, magnificent and historically rich city. Unfortunately, as with many European cities, it is a haven for pocket pickers. Therefore carry your backpack in front of you and cross your arms over it. Never store your money in the back pocket, however store it in several places and as close to your body as possible. The most dominant tourist sight is The Prague Castle which nobly stands on the hill overseeing the entire valley of the river Moldova. If you see the president's flag waving on the top of the castle it will symbolize that the Czech president is present and currently in the castle. The view from the Prague Castle will reveal as locals call it "the city of thousands of towers."
Prague today is home to major market players such as Microsoft, Dell, Apple, Procter and Gamble, Johnson & Johnson, Nokia, Motorola, Ford, KIA, Nissan, Mazda, Toyota, Citroen, Renault as well as IKEA, McDonald's, Starbucks, Harvey's,… just about anything you find on the U.S. market mixed with German major market players such as VW and others.
I also traveled through south Czech visiting small castles, belvederes, churches and cathedrals which are common sites even for cities with 25,000 residents. I did not forget to wear proudly my CSU colors. My Viking shirt represented my university during air travel and now in the Czech Republic.
Herzliche Grüße,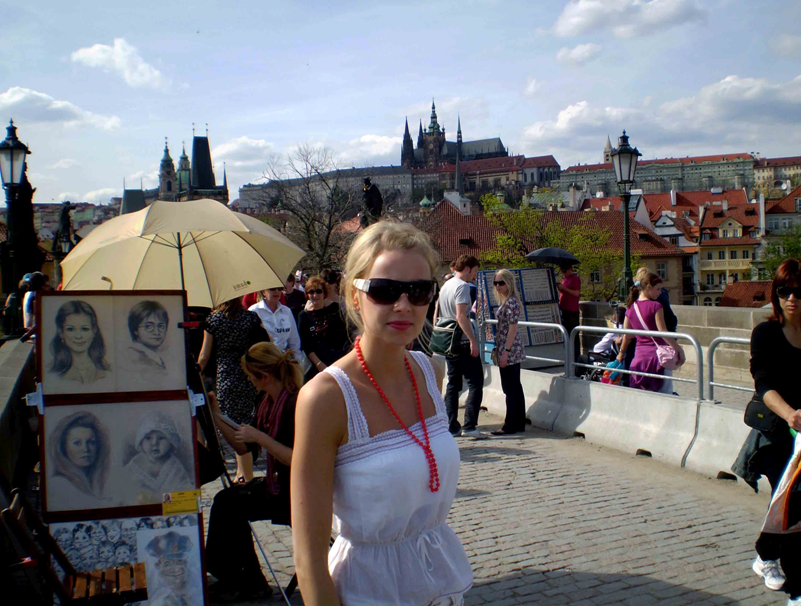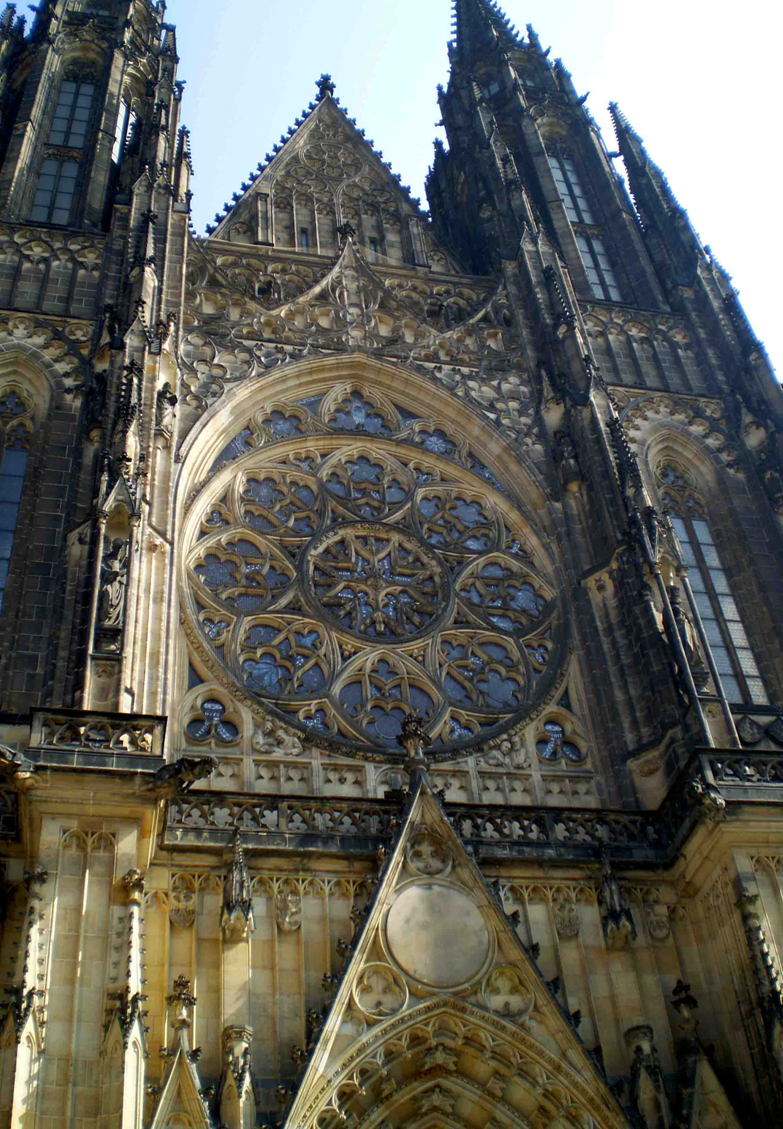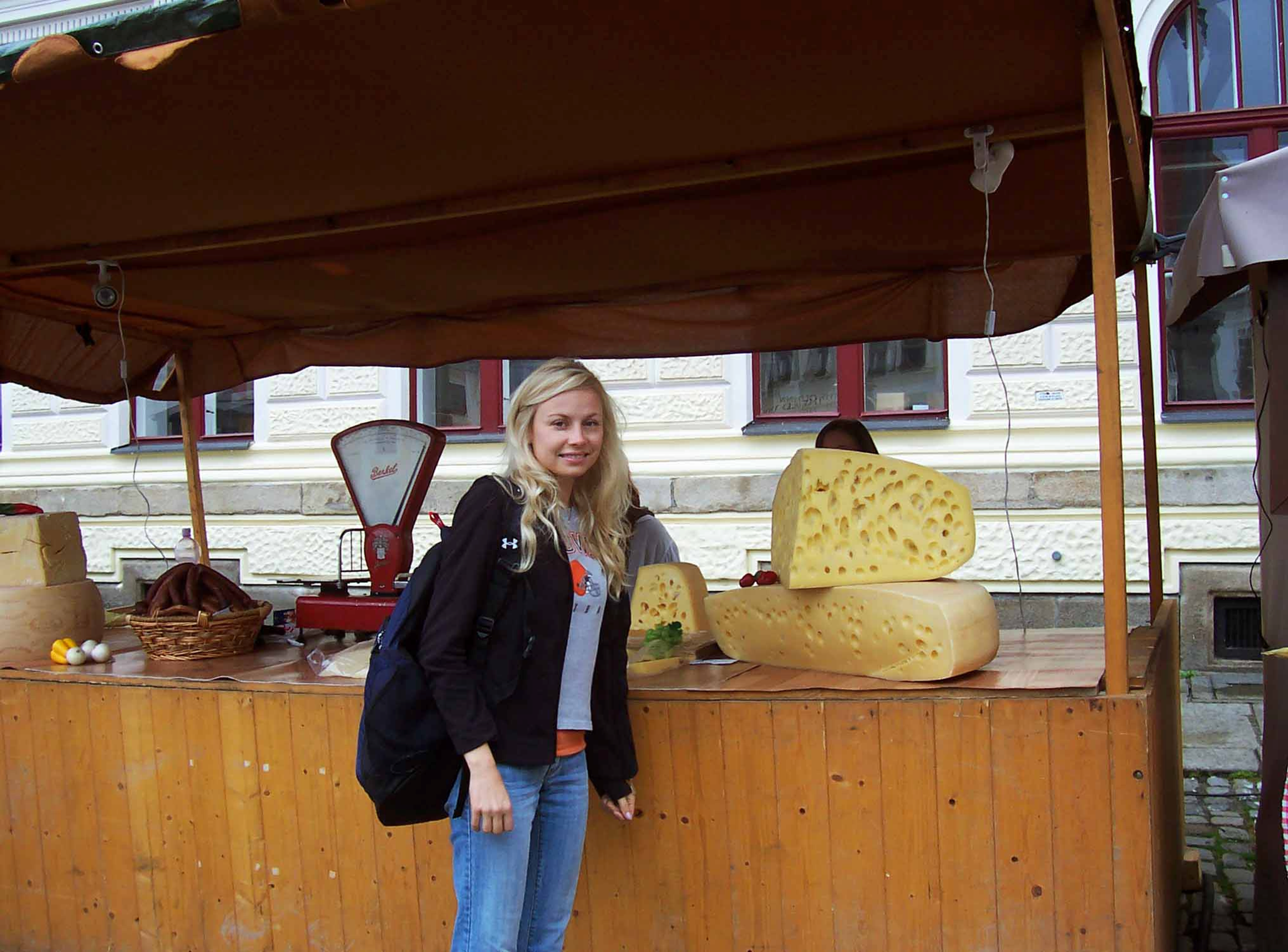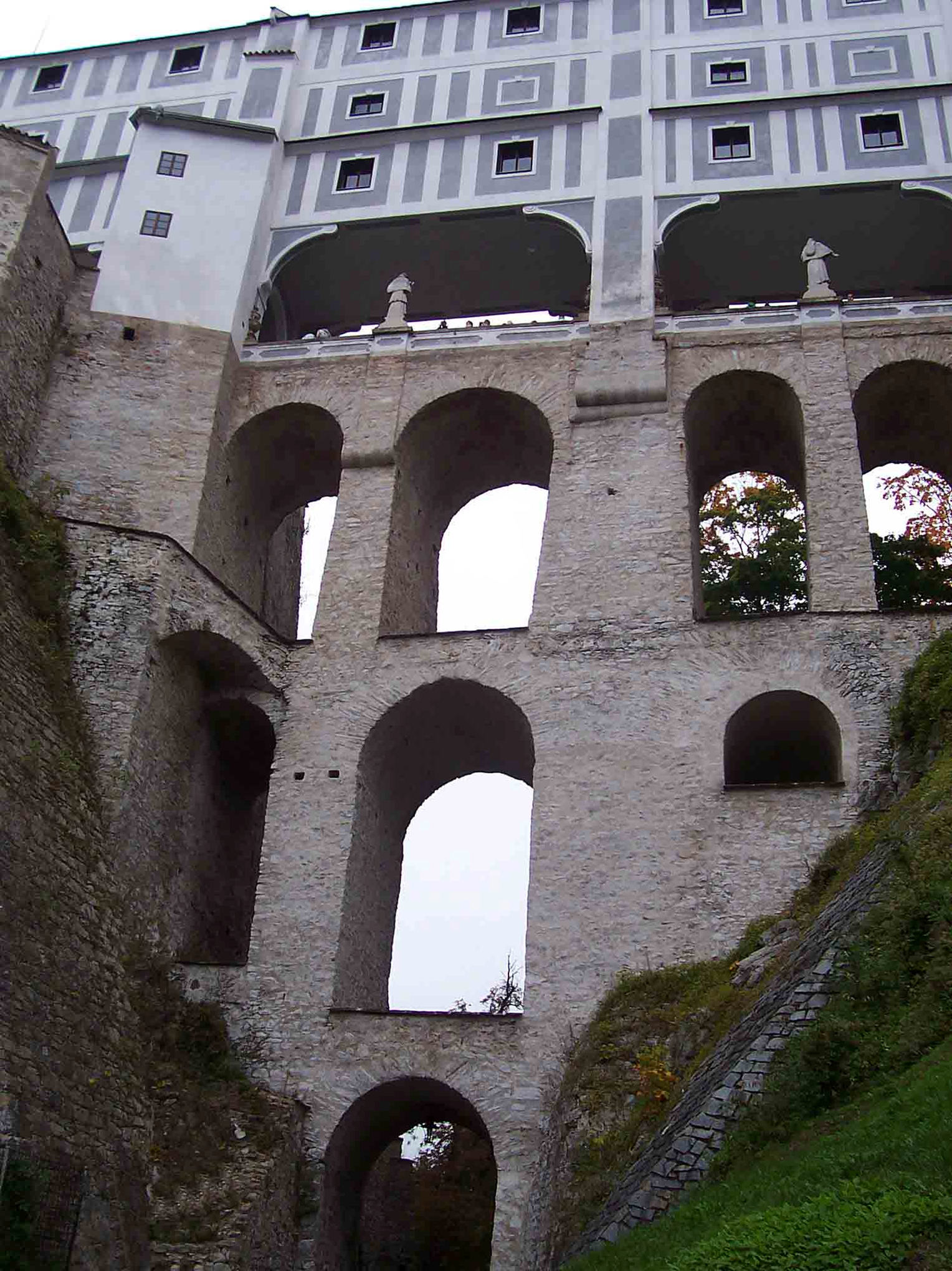 Introduction & Program Details
I am current full time CSU student whom is majoring in Business Marketing and in International Business. Nance College of Business has developed very unique, accessible, attainable and very practical major system,  which allows student  to double major with ease.  In fact, I strongly encourage  all students  with an International Business (IB) major or with a Business Major only to combine their major with one more complimentary major.  Here is how it works.  An additional major benefits the IB students to also have a specific area of interest while combining IB with Accounting, Finance or Marketing.  On the other hand it benefits the Business only student to broaden there area of expertise not just on the home land but also globally and internationally. In today's world of global business world it only makes perfect sense. Some courses are transparent to both majors, which speeds up the time of collecting all the required credits. For major combination it only will take up extra two semesters. The expert for International Business major in combinations with other major is Dr. Thomas Whipple at the Business Department of Nance College of Business.
As a IB student I am expected to complete Education Abroad requirement which can be completed by participating in a one week of business tour throughout Germany, Chile, or Canada. This short term program is strategically contracted and let by Dr. Whipple. On the other hand, a  students can explore the rich pool of programs  for semester and more long time period.  A CSU student may prefer to explore the faculty lead program first since the tuition is restricted to CSU semester rates only. However, if the funds are available then an IB student can pretty much explore the whole world and pick program that us just tailored to his/her academic, experiential and career needs. The Education Abroad Department (SAD)  have unlimited information and knowledgeable stuff who is ready to help you during the process of decision making. I personally started to explore the available programs at least 2,5 semester prior my departure.  Meetings with your Education Abroad advisor are one on one located in Main Classroom 106 at the Department of Education Abroad.  Exploring the SAD's website is very good start. You can learn what is available, whether you are illegible for scholarship or financial assistance and who can you talk to. Come prepared! Do your research !  Next, book your appointment by clicking here or calling: 216.687.3910
I have chosen  Germany because I've study German language throw-out my years of  secondary school when I was growing up in the Czech Republic. It  was the most natural and logic destination giving that I was in serious need of brushing up my language and gaining some higher education for future career recognition.  While growing up in Europe many cultural standards were not foreign to me. I felt comfortable and ready to continue where I long time ago left off with German language. Luckily for me, Cleveland State University had 20 years of partnership with Co-operative State University in Baden – Württemberg which is one of the 16 united states of Germany.  HDBW – Duale Hochschule Baden—Württemberg is located in south of Germany in small town, Heidenheim. In 2010 our partner had opened up a brand new faculty lead program and I am the first one to try it out. 
Heidenheim program allows exchange students to study business related subjects in English or German for the course of one full semester. After the academic part of this exchange, the program offers one semester of an internship throughout Germany.  This practical step gives a student a great experiential advantage, which looks and credits a graduate on his/her resume with significance.  These extra curriculum skills and  experiences are especially important while interviewing for THE future dream job.
Herzliche Grüße,