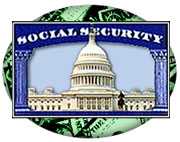 After a student obtains an on-campus job, s/he must apply for the SSN card according to new Social Security Administration Rules.
To apply for your social security card you will need to take your Form I-20,Form I-94, Passport and a letter from our office (MC 412).
The Cleveland Ohio Social Security Office is located on the corner of 1240 E. 9th St. and Lakeside Avenue, across the street from Cleveland City Hall.
The office hours are 9:00 am to 4:00 pm, Monday through Friday.
The toll free number is 1-800-772-1213.