The staff tasked with education abroad management in the Center for International Services and Programs regularly meet with students for in-person advising appointments. Please schedule your 60-minute advising appointment though our calendar or by calling the office (216-687-3910). Office hours are Monday-Friday, 8:00 am - 5:00 pm. Evening appointments may be arranged. Walk-ins are available Monday-Friday between 1:00pm- 3:00pm in MC 412.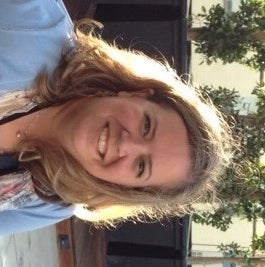 Julie Good : Manager of Education Abroad j.a.good88@csuohio.edu
Julie received her B.A. in French from the College of Wooster and a Master's in Education from the University of Akron. In high school, she participated in the Rotary International Youth Exchange program and lived for 10 months in Rodez, France. As an undergraduate, Julie spent her junior year abroad in Québec City, Canada. After graduation she taught English in Nîmes, France, as part of the French Ministry of Education's language assistant program. Julie has worked at Cleveland State since September 2007. As Manager of Education Abroad Programs, Julie works on the administration of all aspects of Education Abroad programming at CSU. Her primary responsibilities include student advising, faculty-led study abroad program management, scholarship advising and study abroad student staff management. In addition, she oversees incoming and outgoing reciprocal international exchange students and serves as the coordinator of the National Student Exchange Program.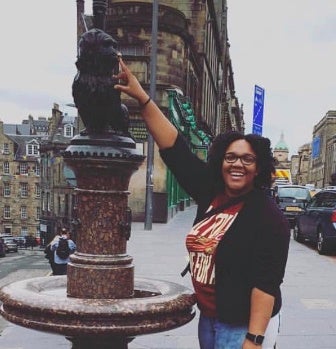 Tiffani Fields: Graduate Assistant educationabroadGA@csuohio.edu
Tiffani is enrolled in the Clinical Mental Health Counseling program. She received her B.S. in Health Sciences with a Minor in Psychology and a certificate in Gerontological Studies from CSU. As an undergraduate, Tiffani studied for a month abroad in Clermont-Ferrand, France. Since graduation, she has undertaken several personal trips abroad having acquired a taste for international explortation during her undergrad study abroad program. After receiving her Master's degree, Tiffani hopes to work in counseling within hospice care and bereavement and continue her travels around the world.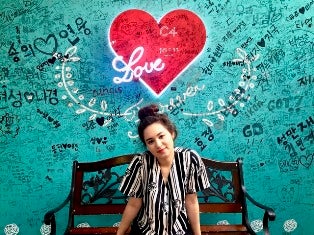 Rebecca Han: Student Assistant educationabroad@csuohio.edu
Rebecca is a senior at Cleveland State double majoring in English Creative Writing and Criminology. She studied abroad in Seoul, South Korea during the Spring of 2017 and plans to return to Seoul to teach English. Rebecca plans to extend her education by attending law school with a focus on immigration law.