The staff of the Education Abroad Office regularly meet with students in-person for advising appointments. Please schedule your 60-minute advising appointment though our calendar or by calling the office (216-687-3910). Office hours are Monday-Friday, 8:00 am - 5:00 pm. Evening appointments may be arranged. Walk-in hours for general study abroad questions are from 1:00- 3:00 pm in MC 412- No appointment necessary.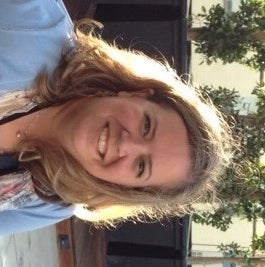 Julie Good : Manager of Education Abroad
Julie received her B.A. in French from the College of Wooster and a Master's in Education from the University of Akron. In high school, she participated in the Rotary International Youth Exchange program and lived for 10 months in Rodez, France. As an undergraduate, Julie spent her junior year abroad in Québec City, Canada. After graduation she taught English in Nîmes, France, as part of the French Ministry of Education's language assistant program. Julie has worked at Cleveland State since September 2007. As Manager of Education Abroad Programs, Julie works on the administration of all aspects of Education Abroad programming at CSU. Her primary responsibilities include student advising, faculty-led study abroad prorgam management, scholarship advising and study abroad student staff management. In addition, she oversees incoming and outgoing reciprocial international exchange students and serves as the coordinator of the National Student Exchange Program.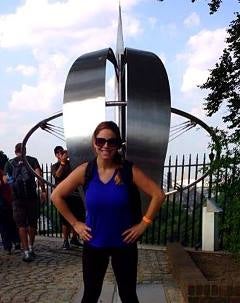 Erika Roitblat : Graduate Assistant
Erika is the graduate assistant of the Education Abroad section of the Center and works primarily in the promotion of education abroad to students.  Erika completed her undergraduate degree in Political Science at Ohio University in 2012 and is currently working on her Masters in Public Administration. In between her undergraduate degree and starting her Masters she worked for three years at a Study Abroad company that offered international opportunities to U.S. college students. Erika studied abroad in Beijing, China on an intensive language program during her time as an undergrad. She has since led study abroad trips to England and Wales, as well as personal time in Mexico.