Program Description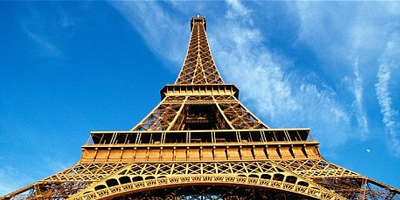 Study French language and culture in Rouen, Normandy, the cradle of French impressionism and Paris, the city of lights. Students participating in the CSU Language and Culture program in Rouen and Paris will earn 6 credits at either the intermediate or advanced level. It is designed to accommodate students with at least one year of university French (or two years at the high school level).
Students in this 26-day program will participate in the French language and culture program organized by l'Université de Rouen's Campus d'éte from June 3-23, followed by a 5-day stay in Paris. While in Rouen, students will be housed with families, take language classes in the morning, and spend most afternoons exploring the rich historic patrimony, artistic treasures, natural beauty and gastronomic delights of Rouen and the region of Haute Normandie. The French Impressionism Festival , which will take place in and around Rouen in summer 2013, as well as the Grande Armada (tall ships festival) at the port of Rouen, make Rouen an especially exciting site for the 2013 study abroad program.
By combining a short stay in Paris with a 3-week language program in Rouen, this program offers students a fuller experience of France in its diversity as students contrast the cultural treasures of the exciting French capital with the charm of a typical provincial town known for its architecture, food, artists, writers and history. Excursions in Rouen will include the D-day beaches, Mont Saint-Michel, Claude Monet's house and museum in Giverny, cooking classes, the beach at Entretat, opening ceremony for the Grande Armada, and museum visits, lectures and concerts connected to the Impressionism Festival. Our exploration of Paris will include a boat tour on the Seine, and visits to famous museums and sites such as the Eiffel Tower, the Louvre,and the Orsay museum.a
Academic Program
Students are required to participate in three pre-trip orientation sessions on May 20, 22 and 24th.. In France, all students will take:
FRN 240, 340: A 3-credit Field Studies courses on Normandy, Paris and French culture taught by Professor Engelking. Qualified French majors may enroll in the four-credit field studies capstone course, FRN 441.
3-credits of French language at the Université de Rouen at either the intermediate or advanced level.
Eligibility
The program is designed to accommodate students with at least one year of university French (or two years at the high school level). Min. undergraduate cumulative GPA of 2.0; graduate cumulative GPA of 3.0.
At the time of application, the applicant must have completed two semesters at CSU if a first year student, and one semester if a transfer or graduate student. Must also have no unpaid balance on their Treasury Services account and have no infractions of the Student Code of Conduct. All applications must be approved by the Program Director and the Study Abroad office.
Cost
The program cost is $4850. The cost includes:
Roundtrip Airfare
Full Room and Board in Rouen (3 Meals per Day, an Individual Room with a Family in Rouen)
Room and Breakfasts in Paris
All Excursions, Museum Visits, Entry Fees
All Ground Transportation Including Bus or Metro Passes in Rouen and Paris
3 Credits of Tuition at l'Université de Rouen
The cost does not include CSU tuition for the Field Studies course. The program fee may change due to transportation costs and exchange rates. Students should budget an additional $500 for spending money and lunches and dinner in Paris. Students are also responsible for passport or visa fees, health insurance, and personal souvenir purchases and sightseeing.
Billing
The $4850 cost is broken down into 3 payments:
$200 payment due with application (see application for instructions on how to make this payment).
$2325 payment. This charge will be posted to your Treasury Services account after your acceptance. Payment deadline: March 18, 2013.
$2325 for remainder of cost. This charge will be posted to your Treasury Services account after your acceptance. Payment deadline: May 2, 2013.
You make payments toward these charges just like you would for tuition, electronically through Campusnet or by cash/check through the Cashier's desk in Main Classroom or by mail.
If your program fees are not paid by the due dates indicated above, you may be removed from the program.
Financial Aid
Students may use summer financial aid to pay for the program fee less the $200 deposit. Summer financial aid is usually whatever aid a student did not use for fall and spring. It is usually loans, not grants. Students can apply for independent loans through private lenders or by talking with an All-in-One representative.
In order to apply summer financial aid toward these fees, the student must provide the Education Abroad office with a copy of their summer financial aid award letter reflecting that the student has enough summer aid to cover both their tuition costs for all courses taken in the summer term and the the program fee. The student must also provide the Study Abroad office with their summer course schedule. All of these documents must be submitted to the study abroad office by the March 18th payment deadline. If you have any questions about using financial aid toward the study abroad cost, please contact the Education Abroad office.
Scholarships
Two scholarships are available to students on short term programs. Eligible students can apply for the CISP Education Abroad Scholarship and the ODAMA Education Abroad Scholarship (click on the links to go to the eligibility requirements for each scholarship as well as the application form).
Do I need a Visa?
If you are not a United States citizen (even if you are a Permanent Resident), you may need a visa to enter France. Go to the French Consulate website  to find out if you need a short term tourist visa to enter France. If you have any questions regarding visas, contact the Education Abroad Office.
Application
The program application and deposit slip is due no later than February 22, 2013 to confirm your participation. To make the program deposit of $200, take the Deposit Slip and your payment to the Cashier's Desk in the First Floor of the Main Classroom. You will receive a receipt that you must turn in with your application.
Download the application and brochure.
Contact
Program Director
Dr. Tama Engelking
College of Liberal Arts and Social Sciences
t.engelking@csuohio.edu
216-687-7175 Rhodes Tower 1620
Education Abroad Office
educationabroad@csuohio.edu
216-687-3910
Main Classroom Suite 106