Spring 2018
Travel component May 22- June 5, 2018
INB 491/MKT 696 or UST 493/593 (3 credits)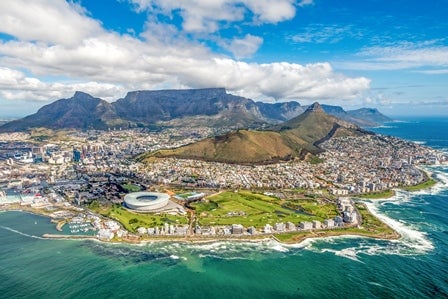 Offered jointly by the Monte Ahuja College of Business and the Levin College of Urban Affairs at Cleveland State University, this 3-credit spring 2018 semester course will visit Johannesburg, Sun City for a safari and Capetown from May 22- June 5, 2018. Students will study and then visit companies, real estate firms and the major historical and natural phenomena of South Africa. This builds on the successful collaboration between the two colleges in the offering of the CSU in Israel program during spring 2017.
This field-based course enables students to observe international environments and study, first-hand, successful companies and competitive industries operating in South Africa such as mining and tourism. Students will benefit from an inter-disciplinary curriculum focused on the global business environment with emphasis on business strategy, the economic impacts of global business ethics, social responsibility and sustainable business practices/strategies, as well as governmental and regulatory environs, urban development, and international real estate markets. Students will travel to key business centers and universities of South Africa, meet with academic and company leaders and visit cultural center representing the rich and complex history and development of South Africa.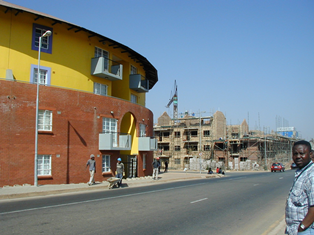 Academic Program
Participants will be required to enroll in a Spring 2018, 3-credit course depending on their College. Business undergraduates will enroll in INB 491; business graduate students will enroll in MKT 696.   The course INB 491, meets the experiential requirement for undergraduate business students majoring in International Business. Urban Affairs undergraduates will enroll in UST 493; graduate Urban Affairs students will enroll in UST 593. Students from all disciplines are welcome to apply and will enroll in any of the courses listed above; there are no pre-requisite requirements with the exception of International Business majors wishing to meet their experiential requirement for which INB 301 / MKT 321 is the pre-requisite. In addition to the travel in May 2018, all participants must attend five mandatory class meetings throughout the spring semester.
Thurs. Jan 18th  4:00 - 7:00pm
Sunday, Feb 11th  2:30- 6:00pm
Sunday, March 18th  2:30- 6:00pm
Sunday, April 15th  2:30- 6:00pm
Monday, May 14th  5:00- 8:30pm
Attendance at all sessions is mandatory and final grades will be impacted if any class sessions are missed.

Tentative Itinerary
Flight from Cleveland, OH to Johannesburg, South Africa
Lecture and student meeting at University of the Witwatersrand
Visit Gold Reef City and explore mining industry; meet with government officials
Tour Soweto and learn from historical sites surrounding Apartheid
Visit the Pilanesburg National Park and game reserve near Sun City
Fly to Cape Town; visit the University of Cape Town for a lecutre and student exchange
Visit District 6, Table Mountain, and gardens
Visit the Cape of Good Hope
Ferry to UNESCO World Hertiage Site on Robben Island
Flight home to Cleveland, OH
Eligibility
Minimum undergraduate cumulative GPA of 2.0; minimum graduate cumulative GPA of 3.0
Completed at least two semesters at CSU if a first-year undergraduate, and at least one semester if a transfer or graduate student
No financial hold on CSU student financial account
No current sanctions against the CSU Student Code of Conduct
Flexible graduation plans
All applications will be reviewed by Professors Dickinson and Simons as well as by the Center for International Services and Programs (CISP). Students will be selected based on order of submission, major and GPA.  There is a limit of 24 participants and a minimum of 16.  The course is closed to AMBA, MAMBA, or EMBA students. Additionally, no May 2018 graduation dates will be conferred for any enrolled student. Students planning to graduate in May must change their graduation date and will have their degree conferred in August 2018 along with the opportunity to "walk" in the December 2018 graduation ceremony. No exceptions.
Program Fee
The estimated program fee is $3,999* and includes:
Roundtrip airfare from Cleveland to South Africa
Double-occupancy hotel accommodation with daily breakfast
In-country transportation including intra-South African flights
Excursions, company visits, and entrance fees to game park for safari
Local guides
The cost does not include CSU tuition for the required 3-credit course, $350-$450 for meals, shopping, and sightseeing not included in the program fee. Individual spending habits can vary greatly and this is only an estimate of the out-of-pocket expenses that students must plan for. Additionally, students are personally responsible for passport fees, any visa fees and health insurance with international coverage. To view the current tuition rates, please visit the Office of Treasury Services.
*The program fee may change due to increases in airfare and/or the exchange rate.
The tuition for the required 3-credit course for CSU in South Africa may fall in the "tuition band" for Spring 2018.

Billing and Payments
The estimated program $3,999 program fee is broken down into 2 payments:
$250 payment due with application (see application for instructions below on how to make this payment).
$3,749 remaining program fee will be due on January 20.
If program fees are not paid in full by Jan 20, 2018 students may be removed from the program but still maintain responsibility for the fee.
Students may enroll in a budget payment plan (BPP) for spring 2018 for the program fees through their CampusNet account. Enrollment in the BPP  before the payment due of Jan 20 signifies a student's commitment to paying for the program fee in a timely manner.  Making BPP payments towards the program fee after the payment deadline is completely acceptable. Please contact the Office of Treasury Services if you have questions at allin1@csuohio.edu or 216.687.5411.
Remember, students need to plan for out- of- pocket costs in South Africa: lunches, dinners, and miscellaneous expenses of approximately $350-$450.

Financial Aid
Students may use Spring semester financial aid to pay for the remaining program fee after their initial deposit is paid with the application.

If you have any questions about using financial aid toward the study abroad costs, please contact the Center for International Services and Programs or a financial aid Specialist in All-in-One Enrollment Services/Campus 411 located in MC 116.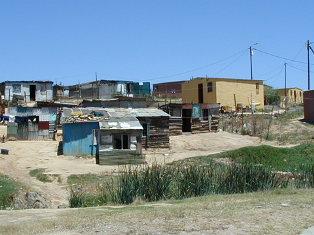 Scholarships
The Center for International Services and Programs offers a scholarship to qualifying students on faculty-led programs. Eligible students can apply for the CISP Education Abroad Scholarship.  Note: the scholarship deadline for a Spring semester class is November 30 so those intending to apply for the scholarship, must apply before they learn the outcome of the admissions review.
The College of Business offers semester only scholarships to its enrolled students. The deadline to apply for a College of Business general scholarship is October 31st for the spring semester.
Additionally, there is an endowed scholarship that will be offered to eligible students (TBD) with awards ranging between $400- $1,000 each.
Passports/ Visas
If you are not a United States citizen (even if you are a Permanent Resident), you may need a visa to enter South Africa. If you have any questions regarding entrance visas, please contact the Center for International Services and Programs. Everyone will need to have a valid passport that does not expire before January 2019 in order to travel abroad on this program.
Application
The CSU in South Africa program application and non-refundable $250 deposit are due no later than  November 27th DEADLINE, to be considered for acceptance.  PLease complete these steps through the links below. Please note: deposits are non-refundable. The deposit counts towards the program fee and is only refunded in the event that a student is not accepted or the program is canceled due to lack of applications.   This refund is only available in the form of a credit to the applicant's CSU financial account.



APPLY NOW
Late applications may be possible through mid-January.


Pay non-refundable $250 deposit NOW
Please contact the Center for International Services and Programs if you need the account code to make the deposit payment in person at the Cashier's Office (MC 115).
Note on acceptance and withdrawals
Once emailed as an accepted participant on a CSU faculty-led study abroad program, a student becomes financially and academically responsible to the group and the University.  The remaining program fee (minus the application deposit) is assessed to each participant's CSU student account, accessible through CampusNet and becomes irreversible.  There are no voluntary withdrawals, as each student is needed to make up a group and cover the program expenses. 
Once admitted on a faculty-led program, there will no refund of any of any kind for a withdrawal.  Expenses begin being paid out on behalf of the group as soon as a program is considered a "go" and the application decisions are announced.  If an applicant is unsure about making a financial and/or academic commitment to a faculty-led program, doubts should be cleared up prior to submitting an application.
Business Students: Prof. Christine Dickinson
BU 451 (216) 687-3682
Urban Students: Dr. Robert Simons
UR 223 (216) 687-5258
General questions about financial aid, passports, billing, registration, travel, etc. should be sent to Julie Good, Manager of Education Abroad at the Center for International Services and Programs (MC 412).