Call for Entries! Now closed
We know you have incredible photos from your time spent living and studying abroad, whether it is here in Cleveland or abroad, and we want to see them! The Center for International Services and Programs invites you to participate in our Annual CSU International Center Photo Contest! Every year about 200 CSU students study abroad, and 1200 students come to Cleveland State University from all over the world;  we would like to share your experience!
Submit an original photo (or photos!) that you feel represents your experiences either as a Cleveland State student abroad or an international student in the United States.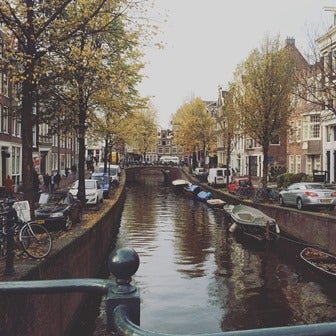 Submissions will be accepted until Monday, October 16 through the link below. The CSU International Center staff will vote on the grand prize winner. The top photos will be enlarged and displayed at Cleveland State University's International Day celebration (November 16 in the Student Center), will be exhibited in the hallway outside of the Center for International Services and Programs on the 4th floor of Main Classroom. They may also be published in the December 2017 issue of The Vindicator, Cleveland State's monthly multi-cultural magazine.
We can't wait to see your beautiful images and share them with the CSU community! Entries will be displayed and voted on in Joe Maxx Coffee Co. Check back later for contest details.
Online Entry Form and Photo Submission- due Monday October 16th at 5:00pm (Now closed- thank you for your submissions)