The best way to find yourself is to lose yourself in the service of others.  –Mahatma Ghandi
A student-led initiative formed in 2007, Viking Expeditions (VE) gives Cleveland State graduate and undergraduate students a chance to broaden their worldview and engage in valuable life experiences through local leadership and service opportunities and with national or international service trips.  Partnerships with a variety of local, national and international agencies offer experiences that foster global citizenship and create lifelong friendships. 
With an emphasis on service learning, VE not only provides hands-on volunteerism, but it also encourages a wider understanding of the societal issues encountered and helps to bring about personal development.  CSU Viking Expeditions believes in giving back to our own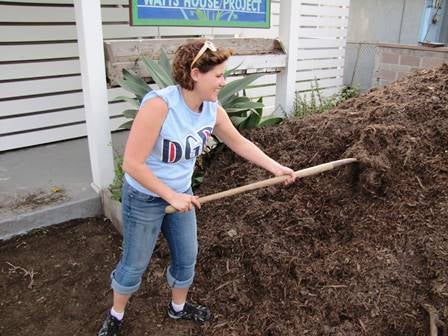 community first.   A Local Service Committee, including four student volunteers, plans a variety of service days throughout the year.  Students are given numerous opportunities to serve the community to and learn alongside other students.  "I've always known that I wanted to help people but I didn't know how to do it.  Through VE, I have been able to meet so many wonderful people and be involved in many great organizations that I may not have had access to otherwise. My experience as a member of Viking Expeditions has helped me realize my path in life," says Erica Henkin (pictured), Master of Non-Profit Administration and Leadership program.  For Henkin, serving others has always been a part of her life and VE has given her an opportunity to explore her passions through local service, three alternative break trips, and my taking on leadership roles in the organization.
Along with creating opportunities for local volunteer service, Viking Expeditions organizes service-learning alternative break trips during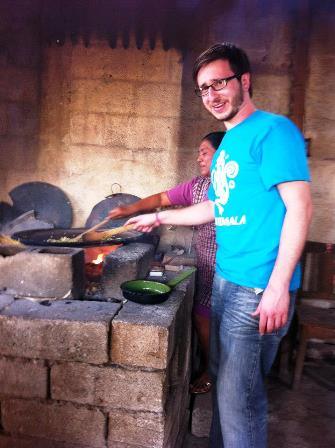 winter, spring, and summer breaks.  Students have volunteered with recent VE service trips to Costa Rica, California, Missouri, Louisiana, Florida, North Carolina, and Virginia.  Nick Eberhardt (pictured), Doctoral Candidate in the Physical Therapy Program, traveled to Guatemala for spring break in 2014.  He shares, "VE has given me the opportunity to value the importance of performing the act of service to local and international communities in need while embracing a wide variety of cultures.  I was able to learn and felt served by these experiences as well."  During each one week trip, volunteers are given time to learn through the contextual visits, listen to guest speakers, explore the communities to understand the challenges and achievements, and participate in tourist activities.
Leadership is one of the main goals that VE hopes students will gain through involvement.  VE also gives all Cleveland State students the chance to build relationships with other service-minded individuals on campus.  Master of Occupational Therapy Student, Stephanie Wisniewski (pictured), has taken advantage of numerous leadership roles offered through Viking Expeditions. Although Wisniewski is excited to graduate in December, she already knows that she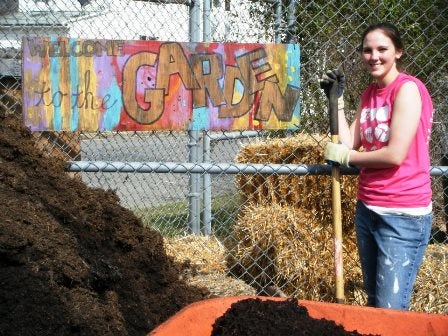 will greatly miss her six-year involvement with VE.  She shares "Some of my longest and greatest friendships have been made through attending VE events.  The experiences that I have gained do not compare to anything I've ever done before. I feel VE has opened up my worldview and given me new perspectives. VE has affected my life so much that I had a strong desire to continue to stay involved as much as I could even while attending graduate school. I have also encouraged others in my graduate program to attend events and trips so that they also could benefit from what VE has to offer."  Wisniewski's resume has grown with her countless local service experiences, participation in nine alternative break trips, and her leadership role as Vice President of the VE Executive Board.
VE Local Service Days take place at least twice a month, creating valuable change in the Cleveland community.  Local opportunities, designed to fit a student's schedule and interests, provide many options for students who seek service.  CSU students can be found leading Bingo at the Ronald McDonald House, engaging with residents at the Eliza Bryant Village, helping with homework or recreational activities at the Boys and Girls Club, or selling raffle tickets at a Browns Game to benefit the United Way of Cleveland.  Members of VE also participate in monthly service projects.  Fall semester projects include:  Collecting school supplies to benefit the Cleveland Kids in Need Resource Center, collecting non-perishable food items for the CSU Mareyjoyce Green Women's Center; and hosting a Help the Homeless Drive to benefit the new Life Up Vikes program, the 2100 Lakeside Men's Shelter, and the Norma Herr Women's Shelter. 
VE trips remain affordable to CSU students to attract greater participation. The cost of alternative break trips vary and expenses such as transportation, lodging, and meals are covered throughout the trip.  By participating in 10-20 hours of local service before the trip, applicants have the opportunity to subsidize their trip cost up to 50%.  This also creates a greater incentive for students to engage in local service in the Cleveland area.
Viking Expeditions' calendar, including local service opportunities, may be found on OrgSync.  For more information on service trips and leadership opportunities, contact viking.expeditions@gmail.com.  Follow VE on Facebook, Twitter and Instagram @CSUVE.
Winter Break Service Projects with VE
A week-long trip to San Francisco begins December 13th and CSU students will participate in a variety of eco-restoration projects and choose from community-based projects addressing child welfare, poverty, homelessness, immigration, and education.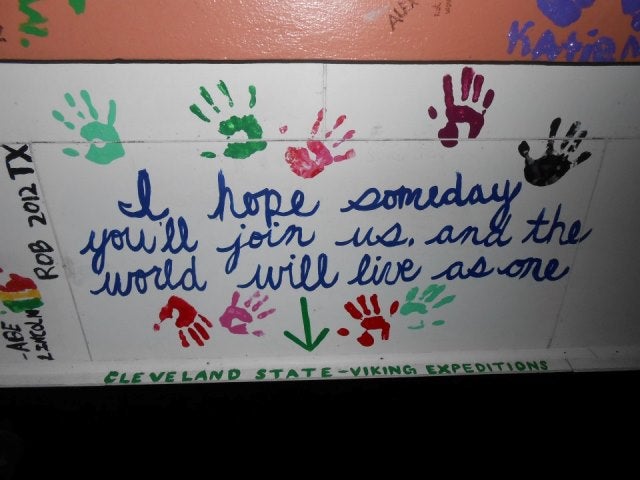 A January 3rd week-long trip gives CSU students an opportunity to provide aid with Community Collaborations International (CC International) to areas damaged by Hurricane Joaquin.  CC International's mission is to place volunteers where they are needed most.  The current focus is on helping South Carolina's flood victims.  CC International has responded to every major U.S. natural disaster since Hurricane Katrina. 

During the week of January 9th, VE will be traveling to New Orleans to work with Camp Restore where students will engage in a variety of service tasks, such as building construction, working with individuals in the community, and participating in environmental cleanup projects.