Build your Business in 52 Hours
Bring your product or idea from dream to fruition. All CSU students, alumni, and members of the greater community are invited to participate in StartUp Vikes.  In one weekend, participants will learn start-up methodologies, build product demonstrations, participate in optional workshops, and gain critical feedback from a team of experts.  Judges will award $5000 in start-up funding to be disbursed among the 3 top startups.
The Center for Innovation and Entrepreneurship with support of the Ahuja College of Business organizes and runs the second annual event.  New this year will be the involvement of the Social Enterprise Accelerator, SEA Change.  SEA Change provides mentorship and helps entrepreneurs connect to necessary resources.
Shann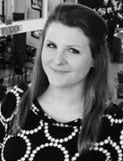 on Lyons, College of Business doctoral student, serves as the chief facilitator and lead organizer of the event. "This is the beginning of something really interesting at Cleveland State supporting entrepreneurs and startups," said Lyons. "The university is very forward-thinking and we hope that students are going to love it."
For additional StartUp Vikes information, daily agenda, and to register for the April 24 -26 event, click here.