Are you looking for a quiet place to study or gain easy access to library research materials throughout the semester?  Graduate Students can reserve an individual locked study carrel in the Michael Schwartz Library for a small fee.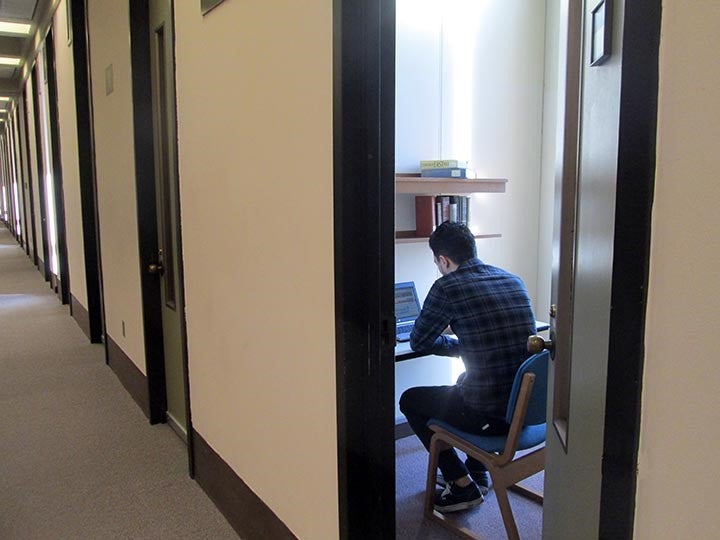 A third year graduate student in the chemistry department, defending her research proposal in the spring, shared, "I learned about the carrels through my lab partner who also has a carrel. Even though I have personal lab space in which I do research, the carrel is completely free of distraction and is a dedicated space just for studying and writing. Having a designated space helps me keep focus on my tasks and ultimately allows me to be more productive."
These private, secure rooms (study carrels with lock/key) are traditionally rented out to graduate students, by semester or by year, as quiet and secure places for study or research. Each carrel is equipped with desks, chairs, lights, and electrical outlets with plenty of space to store your textbooks and research materials. There are a limited number of carrels - apply for a space today at http://library.csuohio.edu/forms/carrel.html. 
Volunteers Needed for Graduate Student Committee: The Michael Schwartz Library is continually seeking ways to make sure that library resources are serving the best interests of the campus.  Any graduate students interested in serving on a committee to discuss the library, please email engagedgrad@csuohio.edu.