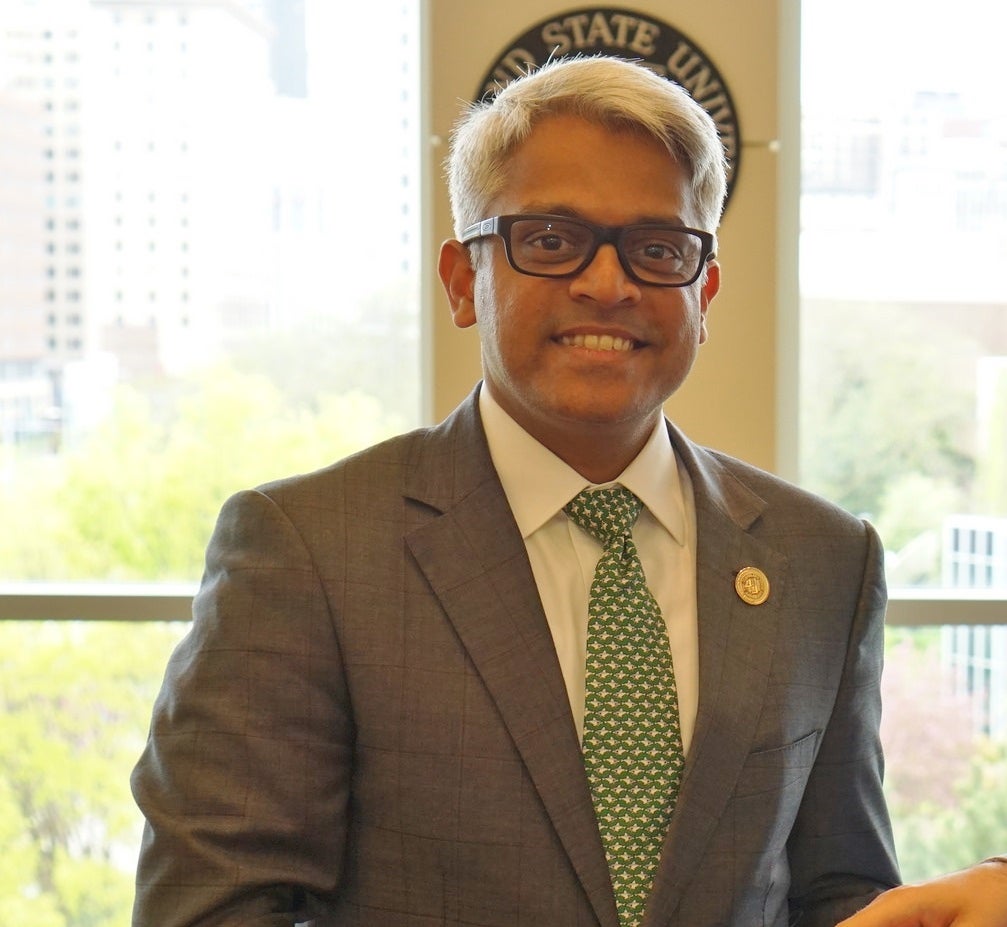 Hello! I am thrilled to welcome the family of more than 4,000 graduate students to Fall 2018 at Cleveland State University. I've just completed my first year as Dean of the College of Graduate Studies and this has been an extremely satisfying year learning about the many nuances of our graduate program offerings at CSU. I have been most pleased with my interactions with so many of our graduate student leaders.
Our program offerings are being updated. The doctoral program in Engineering is in the final stage of transitioning to a Ph.D. in Engineering. Also recently approved are the Occupational Therapy Doctorate and the Doctor of Nursing Practice programs. These new doctoral programs enhance the stature and visibility of CSU and provide an opportunity for our diverse and varied student body to make marquee advances to the state of the art in these fields.
The Graduate Student Resource Center has an immense portfolio of activities, workshops, and events planned for this year. The central focus of all these events is to make sure that our graduate students are prepared in the best manner possible to enter the world after graduate school, poised to make significant contributions to society, whether in the field of arts, sciences, engineering, health professions, education, humanities, urban affairs, or social sciences. I encourage you to take advantage of every one of these events and help us by suggesting more events.
I am also very excited to see and support the growth of the Graduate and Professional Student Association. The leaders of this organization are your voice. Graduate students represent a large percentage of the student population and deserve a voice in the university community. Please join the organization as members and help diversify this voice.
I want to close by saying how proud I am to represent and advocate for the graduate student body at Cleveland State University. I look forward to the many accomplishments that we can celebrate with each and every one of you.