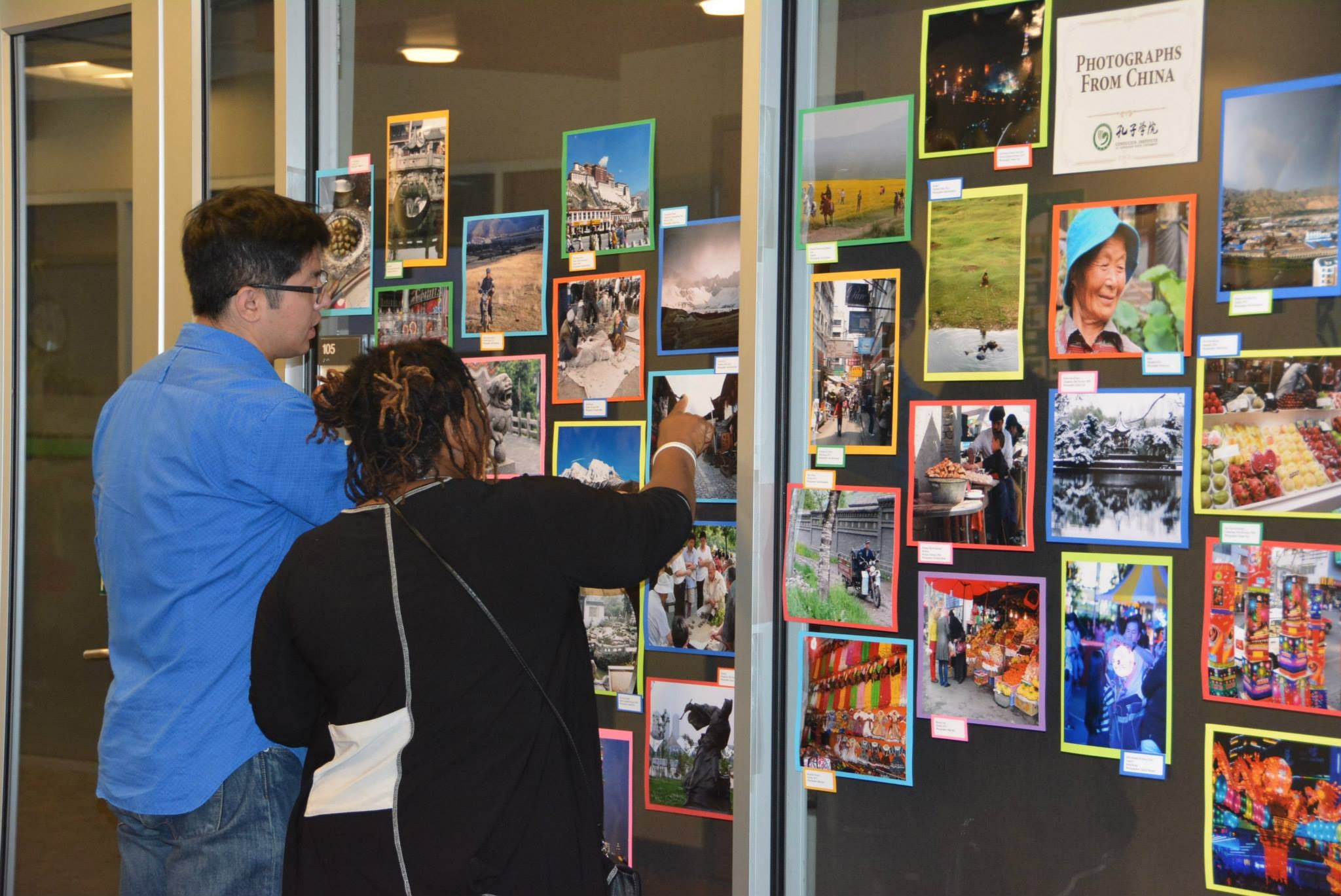 Cleveland State University's Confucius Institute Hosts a Lunar New Year Celebration on Saturday, February 28, 2015.   Join members of the CSU and greater Northeast Ohio communities in the Atrium of CSU's Main Classroom Bldg. to celebrate and experience Eastern culture and tradition.
The Confucius Institute event begins at 1:30 PM and guests will participate in free food tastings, Kungfu demonstrations, Chinese calligraphy demonstrations, Chinese games, Chinese painting and drawing demonstrations, Chinese paper-cutting demonstrations, a photo exhibit, and much more!  The celebration will also include a 4:30-6:00 PM performance by members of the Greater Cleveland community. The celebration is free and open to the public.
Visit the Confucius Institute (CI) website for the full schedule of Lunar New Year activities and events—www.csuohio.edu/confucius.  Registration is requested!
The Confucius Institute at CSU is one of only five such centers in Ohio and approximately 100 across the United States.  The CI is dedicated to sharing Chinese language and culture with Northeast Ohioans and with students from CSU and local school districts.
In addition to the Lunar New Year Celebration, the Confucius Institute also holds various cultural events, such as China Day, Teacher Appreciation Day, and a Chinese culture corner- a weekly event which focuses on various elements of Chinese arts and culture. 

For further information regarding Lunar New Year, contact Ms. Yuling Xie, 216-523-7142,  y.xie17@csuohio.edu or visit the Confucius Institute online.

Join CSU Graduate Students at Lunar New Year
Three master's students, who also serve as graduate assistants in the Confucius Institute (CI), are closely in involved in the planning and preparation for Lunar New Year.  Join Lina Dai, Derek DeLamatre and Bo Zhang to ring in the year of the sheep!
Lina Dai is pursuing a Master of Accountancy degree and uses her accounting and bilingual skills in her Confucius Institute assistantship.  She invites her fellow students to come and "enjoy all the richness of the Eastern traditions and the colorful Chinese culture."
Huron, Ohio native Derek DeLamatre, (MBA), who is responsible for producing the marketing materials for all of the CI's programs including Lunar New Year, looks forward to activities such as Kungfu, Chinese calligraphy, Chinese painting, and food tasting.  
Bo Zhang (Master of Arts in Communication Theory and Methodology) who is involved with planning and promotions can also be found photographing CI events.  He shares, "Lunar New Year is the most exciting activity.  We show people authentic Chinese culture through all kinds of exhibitions.  More than 2,000 guests visited CSU's campus for the 2014 event."
Zhang's assistantship with Confucius Institute gives him an opportunity to interact with people. "The biggest benefit for me, as an international student, is that it gives me a lot of opportunities to use 'real' English besides the 'academic' English used in class." He adds, "For Chinese people, Lunar New Year is just like Christmas for Americans; there is no bigger celebration in China."
Students who would like to volunteer for this event should email Bo Zhang at b.zhang20@vikes.csuohio.edu or call 216-523-7127.​