ALISHA J.HOUSE, Viking Vet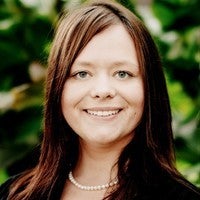 Student Veterans are growing in number on college campuses as more than 1,000,000 student Veterans are pursuing post-secondary education.  Cleveland State University, recognized as one of America's Best Colleges for Veterans, is proud to host approximately 550 student Veterans of all five branches of the Armed Forces, known on campus as CSU Viking Vets.  As Veterans Day 2018 approaches, we spotlight one of our own military veteran students, Alisha J. House. House served the United States Navy (2007-2011) as a Nuclear Reactor Operator and Reactor Technician in Saratoga Springs, New York. After that, the Second Class Petty Officer was a departmental Assistant Leading Petty Officer and managed a department of 80 personnel in Everett, Washington.  (Photo credit: Tony Carter, Cleveland State University)
Her passion for service and helping others has blossomed into numerous opportunities not just for CSU students, but also at the statewide, national, and international levels. Since her 2012 arrival as a post baccalaureate student in the College of Sciences and Health Professions, House has supported her department and her fellow students as student teacher, researcher, scholar, and most currently as a Ph.D. candidate in CSU's Clinical-Bioanalytical Chemistry program. House recently accepted a Graduate Assistantship position in Veteran's Recruitment and is excited to develop this new position into one that will serve to educate veterans in the surrounding area of all that Cleveland State University has to offer.
Selected as one of the recipients of a 2017 Northeast Ohio American Association for Clinical Chemistry student scholarship, her academic success is met with a robust sense of commitment and passion toward service. House's reserach in the lab of Dr. Yana Sandlers is described below.  Outside of the lab, she is involved in public service at the local, national and international levels. She is energized by volunteerism that has involved establishing and leading a variety of campus organizations, three of which include: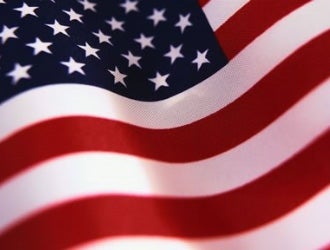 Global Medical Brigades – As founder of the CSU student chapter of Global Medical Brigades, House helped bring the organization, the world's largest student-led movement for global health, to campus in 2013.  She oversaw and actively participated in medical mission trips to Nicaragua (2013) and Panama (2014).  As a volunteer in the Medical-Public Health brigade to Nicaragua, she helped to construct outhouses for families who previously had no access to hygiene areas and also performed basic medical services. During the Panama Brigade, House worked with medical professionals to set up mobile medical clinics and provide basic healthcare services to under-resourced communities. Global Medical Brigades' mission is to "resolve global health and economic disparities by empowering student volunteers, local professionals, and community members in a collaborative holistic approach to sustainable development in under resourced regions."
Graduate Student Interdisciplinary Research Club – House was responsible for coordinating two annual scientific collaborative conferences while serving as board president (2017-2018) and secretary (2016-2017).  She participated in conference planning, raising funds and budgeting responsibilities. The student-run board manages to keep the conference free and open to all university students across the state of Ohio. GSIRC hosts and participates in technical symposia and other scientific activities within Cleveland State University and other regional academic institutions. GSIRC provides graduate students with a forum to share research findings and to acquire a better understanding of the unique aspects of interdisciplinary research active within the STEM disciplines on campus and from within colleges in the Northeast Ohio region. 
Scientista Foundation at CSU – As founder and president, House recognized the benefits for CSU students to become involved with the Scientista Foundation, whose mission is to connect, empower, and promote the advancement of women in STEM disciplines. With the help of her advisor Dr. Yana Sandlers and Dr. Meredith Bond, Dean of the College of Health and Sciences, House launched the organization and hopes to see continued growth as the group transitions to new leadership prior to  her graduation this spring. The CSU chapter, established in August 2016, is part of a selective group consisting of 35 college chapters currently.  Scientista hosts an annual Scientista Intercollegiate Research Symposium, and has started partnerships with major organizations and companies, including Microsoft, NASA, The Huffington Post and the Association of Women in Science. Scientista was named by Enable Education as a "Top 12 Amazing Organization for Women in STEM."
Current Research
House's research with Dr. Yana Sandlers involves developing differentiation methods for induced pluripotent stem-cell derived cardiomyocytes (hiPSC-CMs), and the subsequent biochemical characterization of them using mass spectrometry. The Sandlers' group research is unique in the field of metabolomics, as the goal is to use hiPSC-CMs in the discovery of the molecular underpinnings surrounding the inherited dilated cardiomyopathy that is present in Barth's Syndrome patients. If fully realized, the results could give important indications of potential disease biomarkers and lead to the development of treatments.