Spring 2018:  Three Minute Thesis Competition
Now

in its third year, the College of Graduate Studies invites all who are completing a dissertation or thesis to participate in the Three Minute Thesis Competition (3MT).  Designed by the University of Queensland, 3MT is a competition that measures and supports a student's capacity to effectively explain their research in three minutes in a language appropriate to a non-specialist audience. Student presentation date is February 28.  View 3MT program guidelines. 
Click here to view 2017/18 3MT award recipients.

 
Fall 2017:  Graduate Student Awards Program
The College of Graduate Studies announces the 2017/18 Graduate Student Awards Program. The awards competition recognizes graduate student achievement across multiple categories with awards ranging from $250 to $500. Call for nominations and further details on the awards categories may be found below. Deadline for submissions is November 15, 2017.  View 2017/18 program guidelines.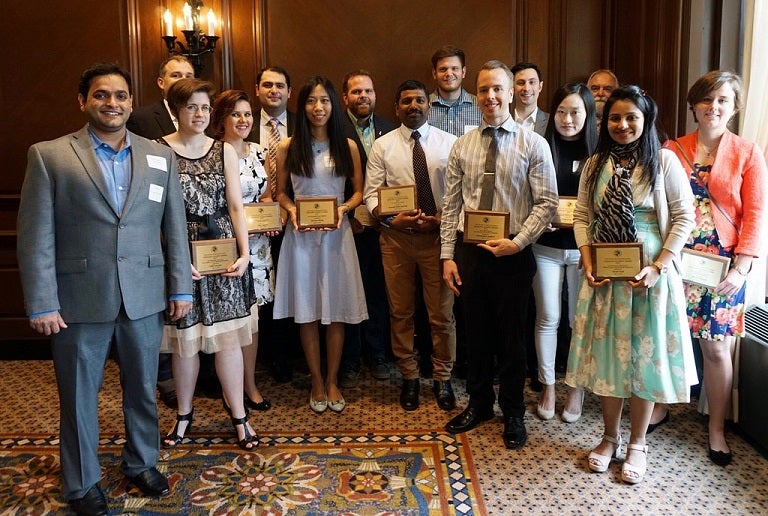 Award nominees must be current CSU graduate students or be no more than one year past graduation, and must have a GPA of 3.0 or better and be in good academic standing at the time of nomination. Award decisions are expected in December 2017.
The purpose of these awards is to recognize graduate student achievements in four areas: 1) research and creative scholarship, 2) thesis and dissertation, 3) teaching, and 4) engagement and social justice advocacy.
Click here to view 2017/18 award recipients.