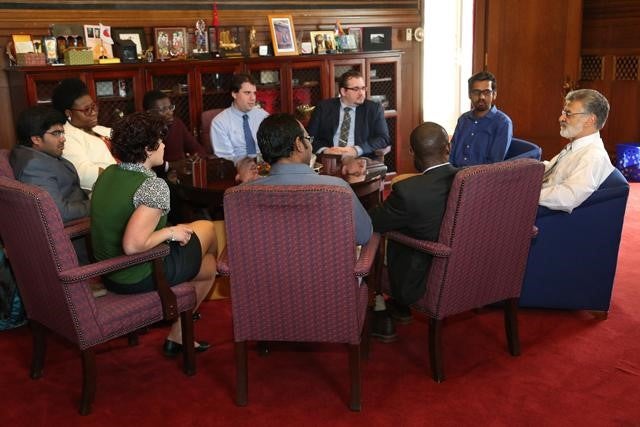 Save the date: April 2-6, 2018
For the third year in a row, Cleveland State University joins colleges and universities across the country join in the celebration of Graduate Student Appreciation Week.  A staunch supporter of CSU graduate students, Mayor Frank Jackson, three-time alumnus, has issued a proclamation to CSU students from the City of Cleveland.  Daily events are planned to recognize and celebrate CSU graduate students and their significant contribution to Cleveland State University, the City of Cleveland, and beyond.
The Graduate Student Resource Center and Graduate & Professional Student Association are sponsoring student events and activities all week long. Most Colleges and Departments are also planning special event for students. Visit the GSRC website for additional details. If you wish to host an event to recognize your grad organization or grad students, contact us at EngagedGrad@csuohio.edu about your plans and we will send you the GSAW '18 Celebration Kit (with promotional materials and grad merchandise).
Graduate Student Appreciation Week started on a very small scale in 1993 by the National Association of Graduate-Professional Students (NAGPS) and the celebration expands each year. The mission of the National Association of Graduate-Professional Students is to develop a network to connect graduate and professional students across the United States and facilitate the sharing of information and best practices to empower members.
Pictured above, Mayor Jackson hosting graduate students at City Hall, GSAW 2017-additional photos linked here.