Something for everyone at this time of the year...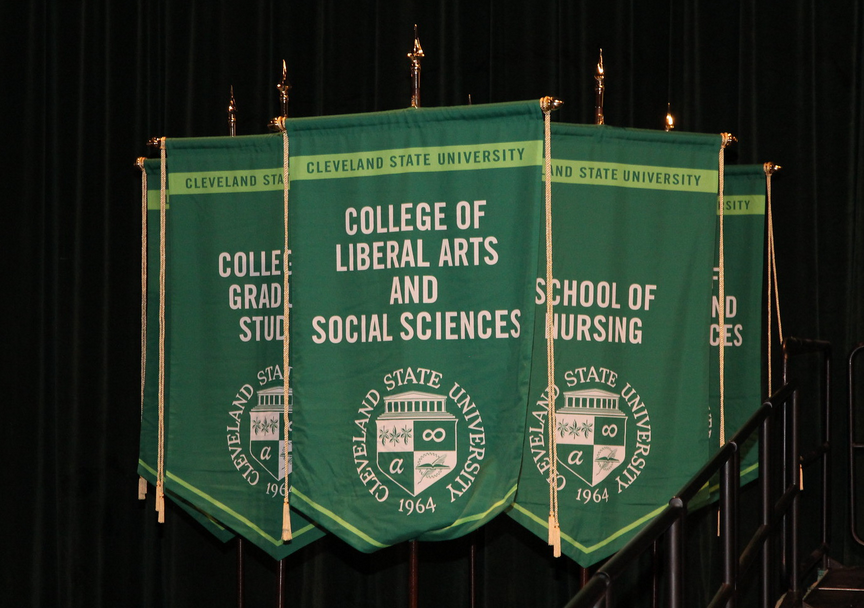 Congratulations to all who will be crossing the stage at the Wolstein Center to receive their diplomas. Be sure to check the CSU Commencement web site for important details. BE ON TIME! Commencement is split into two separate ceremonies, a morning or afternoon ceremony depending on your college.
For those of you who do not know where to go, click here to make sure you get to the right place at the right time.
 
For those who have not yet completed, check here to know when and where to go to CHEER ON YOUR FRIENDS!
For those of you whose families or friends cannot attend in person, share the live stream video link with them. The link will be posted on the CSU commencement web site.
For those of you who do not know how to properly wear those gowns, caps, stoles or hoods, YouTube has the answers when it comes to figuring out the regalia.
 
For those graduates who want to stack up on free CSU swag before they go, stop by the Pop-Up Shop for a 90-second survey.
 
And finally, for those who are barely making it through their final days of the semester, stop by Mather Mansion May 1 for free food, fun, and games at the CSU Grad Party, sponsored by Alumni Affairs.