Harlan Smith, Director of the Center for International Services and Programs joined Cleveland State University in July, 2013.  An active leader in the field of international education for the past 26 years, Smith shares his thoughts on the privilege of serving international students and facilitating education abroad opportunities at Cleveland State University:
 
About Me: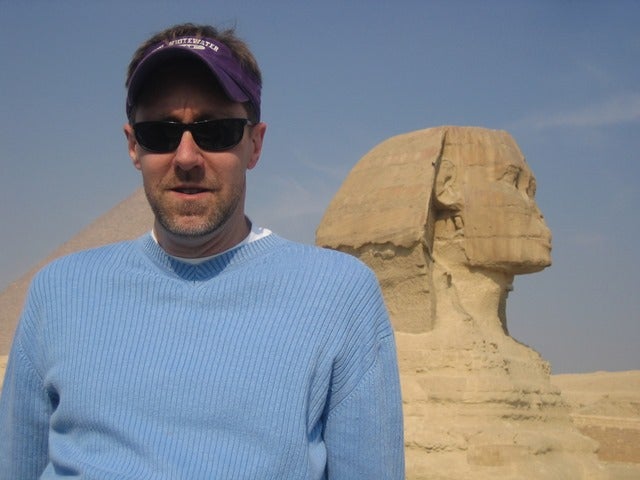 In addition to my role as Director of the Center of International Services and Programs, I currently serve on NAFSA's J-1 Exchange Visitor Subcommittee, a national body of J-1 visa experts, and as an appointed member of the Hanban's (the Chinese National Office for Teaching Chinese as a Foreign Language) Confucius Institute Task Force.  I've been fortunate to serve in international education leadership roles at the University of Vermont, the University of Wisconsin at Whitewater, and several major academic medical centers, including the Cleveland Clinic's major competitor, Mayo Clinic in Rochester, Minnesota. 
Having worked and consulted in the profession for many years, I am amazed at how international education, as a field of endeavor, has come into its own.  A great deal of this growth and development has occurred in the post-911 era and is directly attributable, I think, to the increased importance that academia and industry place on international student recruitment and the broader concepts of globalization.  

About the International Center:
The CSU Center for International Services and Programs has been and remains the campus hub for international programs and activities, including day-to-day students services like education abroad advisement, international student advisement - which includes immigration status issues, Fulbright Program consultation for faculty members, international partner agreement development, and the advising or event partnerships that we develop and deliver with Student Life, First-year Advising, Campus 411, academic departments, etc.   Campus departments are also hosting more international students for research purposes, particularly those that are pursuant to grant commitments (both foreign and U.S.-based) and the International Center facilitates their arrival via CSU's Exchange Visitor Program.
Beyond expertise in academic and clinical immigration law, one of my primary professional interests involves the organizational development and centralization of international education units – particularly, how we use technology to do more with less, and how we in academia can better communicate with a technologically integrated international student generation.  
Welcome to the U.S. This fall semester, the Center of International Services and Programs welcomed the largest entering cohort of new international students in CSU history with seven big events in five days. 
International Orientation Week, consisting of field trips and sightseeing activities, kicked off the Center's semester-long programming and helped international students begin their acclimation to life and studies here at Cleveland State.
On the student side of things, I still become excited when our students do great things here or move on to great accomplishments elsewhere.  Seeing someone succeed or excel is always a good thing!  Knowing that the International Center might play a small part in that success keeps me both centered and enthusiastic for the days ahead. 
 
About the Students:
The previous Director of the International Center, George Burke, created a strong unit identity and we continue to benefit from that vision.  Building upon the good work that others did before us, the CISP Team and I have refined our mission to have an even stronger student focus.  For international students, we aspire to give them the best CSU experience that we can – both academically and holistically.  Though it may sound trite, we try to foster quick, efficient, and friendly community building because we know that so many international students arrive at CSU alone and without local emotional support.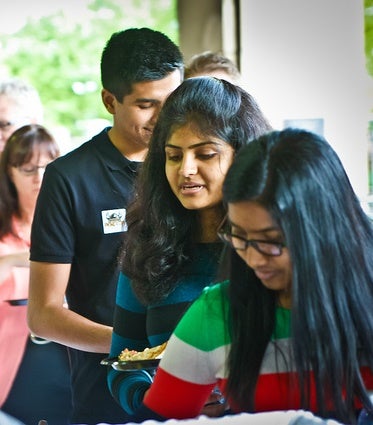 For those CSU students who want to study abroad, we hope to give them the academic opportunity of a lifetime because we believe emphatically that an education abroad experience changes lives.   Julie Good, Manager for Education Abroad Programs, and I are in constant 'search and leverage mode' – we are on the hunt for scholarship dollars that will support an abroad experience and we try to leverage all of the sources of funding that we can find so as to make study abroad possible for CSU students.
Included in its full schedule of events for students, the Center is invested in delivering a robust and student-organized International Education Day event each November and we work very closely with external partners, like Global Cleveland, to link international students to training opportunities (like internships) and to experts in the field who can best prepare them for entry into the U.S. job market.

About the Challenges:
From a structural perspective, the CSU curriculum needs to increase its congruency with the way in which para-professional training and opportunities are facilitated via the F-1 student regulations that guide employment.  Because students now expect external training to go hand-in-hand with classroom learning, I work with the academic side to help keep us as nimble as possible, given that we are also constrained by federal immigration regulations. 
The changing landscape of F-1 student regulations can, indeed, be the cause of sleepless nights in this profession!  Thankfully, I'm 'plugged in' to the regulatory community, so I know what is coming down the pipeline most of the time.  
From an education abroad perspective, the constant concern is affordability.  That and undergraduate time-to-degree are the biggest challenges that we face to make education abroad a real possibility for CSU students. 

About Our Growth:
I am pleased to report that international student enrollment at CSU is running at an historical high and will continue to remain strong as we reap the benefits of the hard work of many CSU colleagues and units, like International Admissions, International Admissions – Processing, the College of Graduate Studies, etc.   Our largest international student cohort is graduate students, which comprises more than 80% of our total international student enrollment.  When it comes to the international student recruitment bigger picture, my hope is that we can work together to strategically diversify our international student population, the largest nationality cohorts of which come from India and Saudi Arabia, respectively.  We continue to forecast strong graduate student enrollment and it wouldn't hurt to have a few more undergraduate internationals at CSU!
CSU also welcomes three new visiting international faculty members this fall.  Dr. Tomasz Markiewka, a Kosciuszko Fellow, returns from Poland this fall after a successful semester of teaching last spring in the School of Communication. Fulbright Fellows include Dr. Denes Matyas (Hungary) who joined CSU last week to teach Hungarian and Italian in the Department of World Languages, Literatures, and Cultures and Dr. Yuriy Kondratenko (Ukraine) who will visit the Department of Electrical Engineering and Computer Science beginning in October.