Foundation Center, established in 1956, maintains the most comprehensive grants database and offers research, education, and training programs designed to enhance knowledge of philanthropy at every level. The Center is the leading source of information about philanthropy worldwide and it connects people to the resources they need to succeed.  Foundation Center's  Cleveland office is conveniently located near CSU's campus in Playhouse Square.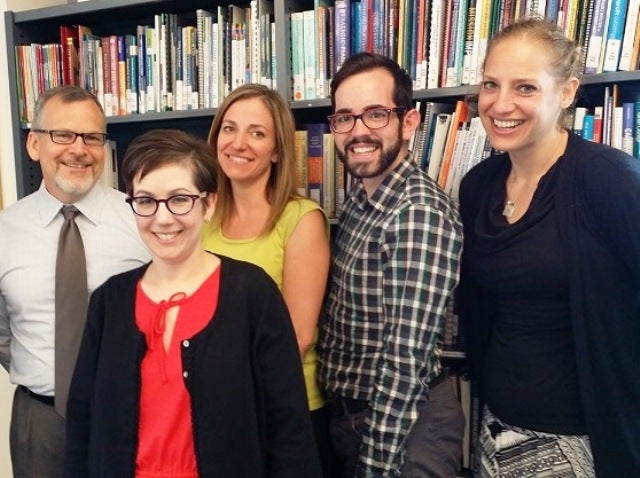 Cleveland State students may access, free of charge, the Foundation Grants to Individuals Online database of nearly 10,000 foundation and public charity programs that fund students, artists, researchers, and other individual grant seekers.  Grant-seekers may use the full-service library and guided services including live and online training courses. By visiting the learning center, students will gain guidance not only searching databases, but also on planning their proposal including timelines and budgets, and submitting their requests. These free services are offered to individuals and groups. 
Students may also use IssueLab which enables users to more effectively gather, index, and share the collective intelligence of the social sector. IssueLab provides free access to thousands of case studies, evaluations, white papers, and issue briefs addressing some of the world's most pressing social problems.  In addition, Foundation Center provides an online learning community, GrantSpace, for the social sector.  GrantSpace offers easy-to-use, self-service tools and resources to help nonprofits worldwide become more viable grant applicants and build strong, sustainable organizations.
Brian Schultz, Program Associate, explains, "I connect funders to the resources they need to thrive.  A major way I do this is through my special program series: Rising Tide. Rising Tide demonstrates how philanthropy accelerates social change and showcases people who are taking new approaches to age-old problems. Our last three Rising Tide's have focused on Black Male Achievement, LGBTQ Issues, and Empowerment of Low-Income Women."  He shares, "One of the most important elements of successful funding is to understand the process and do the research.  The Foundation Center team is ready to assist."
Foundation Center opened here in 1978 because of Cleveland's rich philanthropic history and because Cleveland is home to the first community foundation in the world, The Cleveland Foundation.  Cleveland is one of only five Foundation Center locations across the United States.
Foundation Center- Cleveland team, pictured (L-R) above, includes:  John Patrick Bailey, Director;  Melissa Pulis, Information Services Specialist; Joy Lowery, Development Assistant; Brian Schultz, Program Associate; and Carrie Miller, Regional Training Specialist.