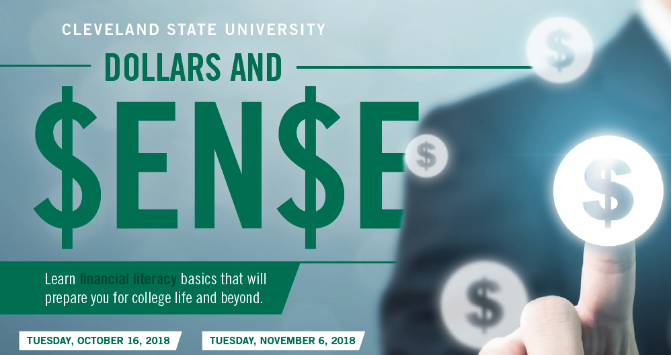 New this year, Cleveland State University's Financial Aid Office is hosting a series of workshops on financial literacy, from Paying for College to Unraveling Credit Reports and Scores. The Financial Aid Office is dedicated to empowering our students and supporting their success beyond graduation. Financial literacy gives students control, peace of mind, and skills that transfer to their academic, social, and professional lives. These events are open to the entire campus – students, faculty, and staff.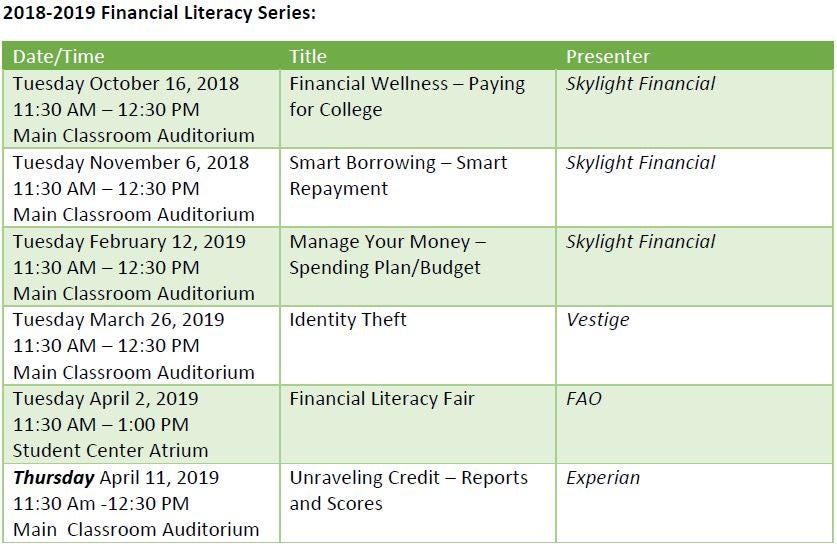 Contact: Amiyra Alveranga, 216-687-2067
Financial Aid Production Specialist & Financial Literacy Coordinator

The workshops are provided for informational and educational purposes and not as an endorsement or recommendation of any of products, services or opinions.