Student Perspective by Alex Roth, Co-President, Graduate & Professional Student Association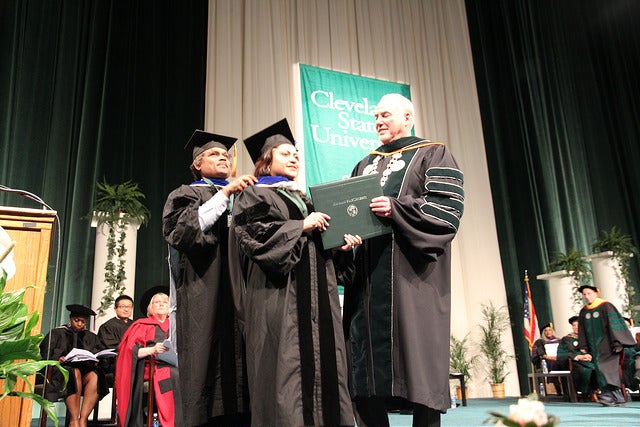 At CSU, there are almost 5,000 of us, representing 25% of the student population. Within Cleveland, there are over 11,000 of us. Our backgrounds are mixed, and our goals are broad and thorough in our variety of paths towards graduate degrees. We include students pursuing licenses, certificates, masters, doctoral, and law degrees. Some of us are part time status, working full time jobs while attending classes and paying for a degree. Some of us are full time, using graduate assistant positions or other employment to offset the costs of education. There are those who attend school full time and work full time. Many of us are performing research, pouring countless hours over books and experiments to find an answer to a problem that interests us. And there are those of us who assist in classrooms, labs, and offices, giving undergraduates and other graduate students the necessary tools to succeed, while trying to find other tools for ourselves. Many of us are in professional development organizations, trying to seek jobs and help others in our field find jobs.
While CSU is a state institution, there are those of us that have traveled here from all over the world to pursue a graduate degree at CSU. It is the fact that we are not a homogenous population that makes our University and our time as graduate students so unique. And it is because we have so many divergent paths and such busy schedules that make it difficult at times to get to know each other.
Now is the time to converge and celebrate your successes without worrying about the next paper or project deadline. This week ushers in an end and a beginning with commencement on the horizon. I will be there in December - that place where our accomplishments as a group can be recognized and celebrated with the whole university. Take time to reflect upon and appreciate how far you have come from your undergraduate degree, both academically and professionally. We've pondered, presented, and published at a much higher level than we could have imagined. For many of us in terminal degrees, this may be the only time to smell the roses before starting a career using our newfound and specialized knowledge. We all know how important this degree is and, how getting this degree was MUCH harder than getting a bachelor's degree.
So instead of thinking about your work, your boss, or your advisor, do yourself a favor and think about yourself!  Think about your contribution in making Cleveland State University and the City of Cleveland a haven for scholarship, innovation, and, most of all, progress. Congratulations on your new master or doctoral degree! 
Hav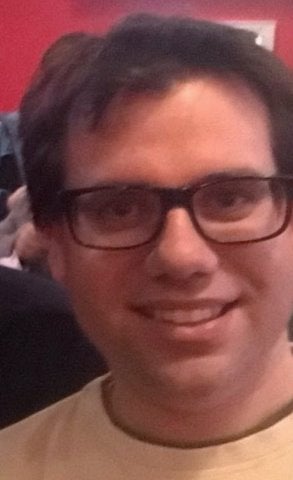 e a wonderful life, everyone.
Alex Roth
Ph.D. Candidate, Chemical Engineering, December '18
Co-President, Graduate & Professional Student Association