CLEVELAND STATE INTERDISCIPLINARY RESEARCH CONFERENCE
CSU Student Center Ballroom, 3rd floor
Saturday, November 5, 2016
8:30am-5:00pm
The Graduate Student Interdisciplinary Research Club and Clinical Chemistry Journal Club
present the 10th annual Cleveland State Interdisciplinary Research Conference.
The conference creates a unique and prestigious opportunity for students from various colleges and universities from across Ohio to come together and share their scientific findings, support colleagues, and participate in a celebration of scientific research.
The 2016 research conference is aimed at students who are currently involved in research studies and for those who want to become involved.  Attendees will learn first-hand what it takes to engage in research and will learn more about the Graduate Student Interdisciplinary Research Club.  The conference exposes students to many types of research and to potential collaborators.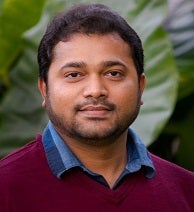 "I am extremely proud to be a part of The Graduate Student Interdisciplinary Research Club and our 10th Annual Cleveland State Interdisciplinary Research Conference! Graduate research is all about learning from experience and failures. Sometimes it's important to take a step back and get re-inspired about your work and there is no better place to do this than in a peer-organized research conference where students and researchers discuss their findings in a low-stress environment. This is a great platform for the novice and for aspiring scientists to gain exposure and access to the work of others," descibed Club President, Shashank Gorityala, Clinical Bioanalytical Chemistry master's student (pictured here).
Registration is free and all students and faculty are invited to attend. Conference perks include:
Complimentary breakfast and lunch
Over $1500 awarded to top graduate and undergraduate presenters
A first-hand look at how to best conduct and present a research project in both oral and poster categories
Personal interaction with researchers allowing students to meet prospective advisors and their researchers.
Conference attendees must register by email: gsirc.mail@gmail.com. Visit the Graduate Student Interdisciplinary Research Club for further information:  http://www.csuohio.edu/sciences/dept/chemistry/gsirc/
A Message from Graduate Student Interdisciplinary Research Club Faculty Advisor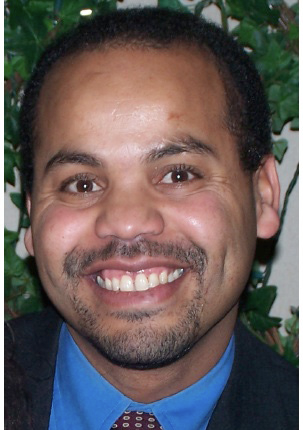 "Cleveland State's Interdisciplinary Research Conference grew from an abstract idea in 2001 and matured into a self-sustaining annual research symposium - by students and for students. As the Club's founding and continuing advisor, I couldn't be more proud of the streaks of successes and the level of professionalism that our rotating graduate student leaders attained in managing all aspects of this endeavor. The event was designed to be, and still is, interdisciplinary in nature.  It brings graduate and undergraduate students from many departments at Cleveland State University as well as many colleges and universities in Ohio. Teaching students how to design and conduct research to become experts in their fields, is an exercise that all academic programs are expected to offer. Preparing graduates with other much needed qualities and soft skills such as effective leadership that augments their basic academic training, is a serious gap and a challenge in graduate education. The Graduate Student Interdisciplinary Research Club's mentoring framework and the corresponding year-long preparation for this conference by students and for students provides one model and a step in the direction to bridge that gap."
Mekki Bayachou, Ph.D., Professor of Chemistry and Founding GSIRC Faculty Advisor