​​​​​​​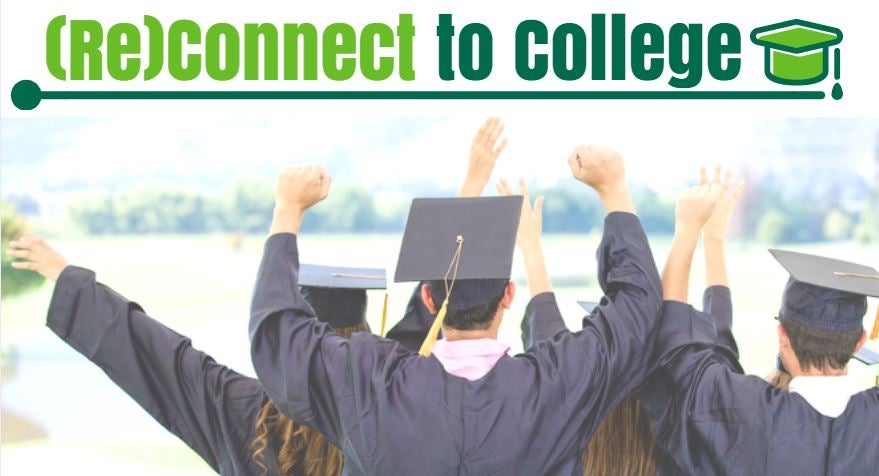 Cleveland State University and College Now Greater Cleveland are collaborating on a grant-funded project called (Re)Connect to College to support "comeback" students in earning their degree. Our goal is to recruit, retain, and graduate students in the Cleveland area who have previously stopped out of the university before completing their undergraduate program.
We know that many students who stop out of college face obstacles that make it difficult to re-enroll. Our dedicated staff members seek to assist students in overcoming these obstacles related to re-enrollment and direct them toward the appropriate support services - including financial aid, academic support, advising, and more. We also know that earning a college degree is key to increasing employability and earnings, as well as achieving personal fulfillment.
This project has the potential to improve the outcomes for students, their families, and the Cleveland community at large by assisting stop-out students in the re-enrollment process and providing necessary support as they complete their education.
Project Re-start Debt Forgiveness Program 
The Project Restart Debt Forgiveness Program allows CSU students with a 2.0 cumulative GPA or above to request debt forgiveness for previous semesters by agreeing to a set of requirements. 
Student agreement:   
Pay for the current term in full 

 

Complete all enrolled course work in good academic standing 

 

Meet with assigned academic advisor on a regular basis 

 

Meet with faculty/staff mentor on a regular basis 

 
Debt forgiven:    
Students who returned and enrolled full time (12 credit hours or more) may have up to $5000 forgiven

 

Students enrolled part-time (less than 12 credits) may have up to $2500 forgiven

 
For more information on (Re)Connect to College and Project Re-start Debt Forgiveness contact: reconnect.college@csuohio.edu or Campus411 All-in-1 Enrollment Services at 216.687.5411. ​