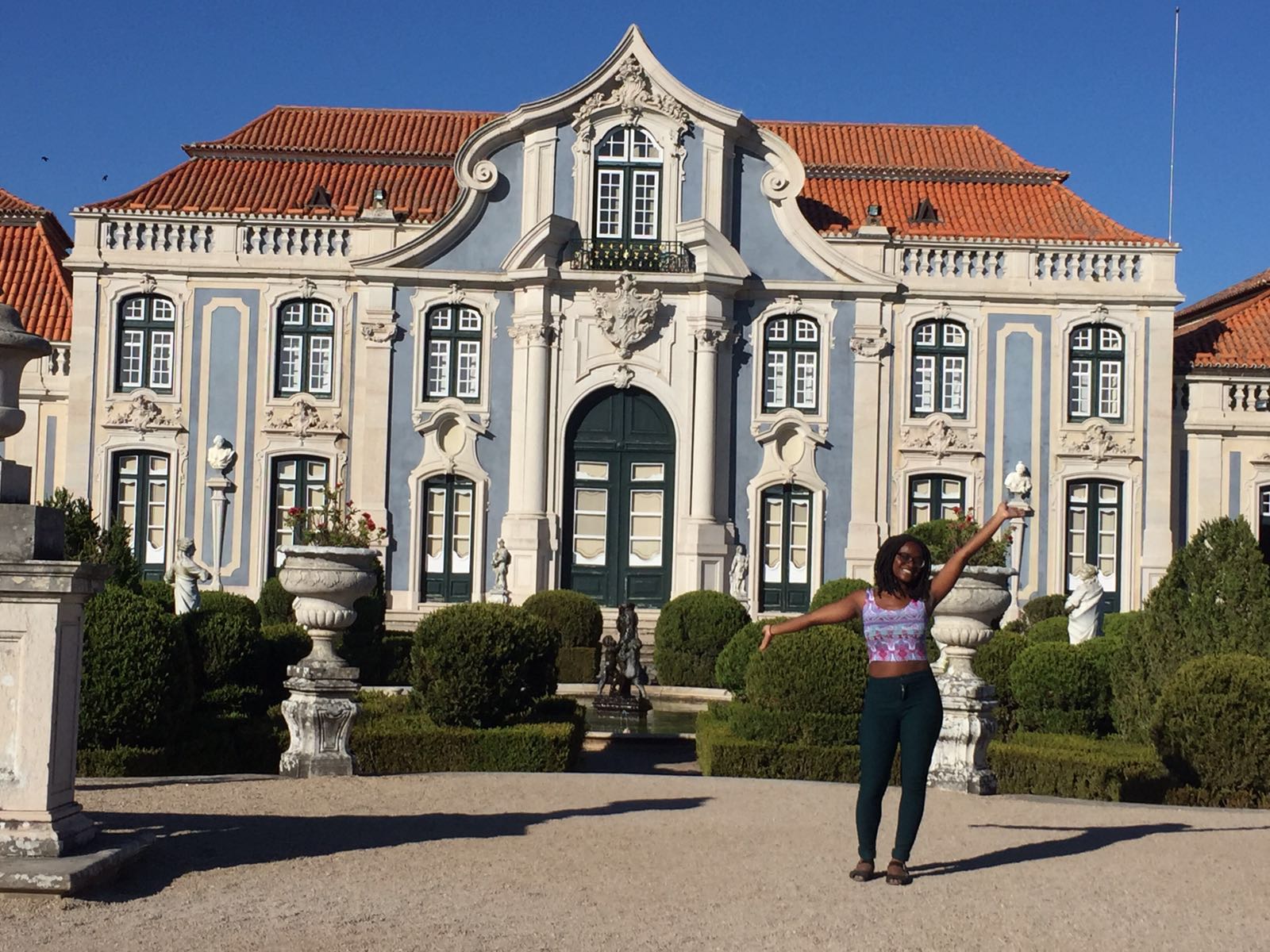 It's been a lively summer for Fatimah S., a Student Navigator in the Office of Inclusion and Multicultural Engagement. 
The senior Social Work major returned this month from studying abroad in Portugal. 
"The experience let me know that there's more out there than just Cleveland," she said. Her trip also made her more aware of new cultures and taught her to be more confident.
Fatimah recommends studying abroad to any of her peers who may be interested. She encourages them to work with the Center for International Services & Programs to find a program that is right for them.
"People need this international experience because without it you will be stuck in a bubble," she said. 
To learn more about studying abroad, the Center for International Services & Programs will have an Education Abroad Fair on Sept. 13 in the Student Center from 10 a.m. to 2 p.m. Click here for more info.
Fatimah hopes to explore more countries soon to learn about the different peoples across the globe. Her international travels will help her as a social worker serving people of all cultures.
Read a blog of her Portuguese adventure by clicking here.