Be a part of Mosaic House on 12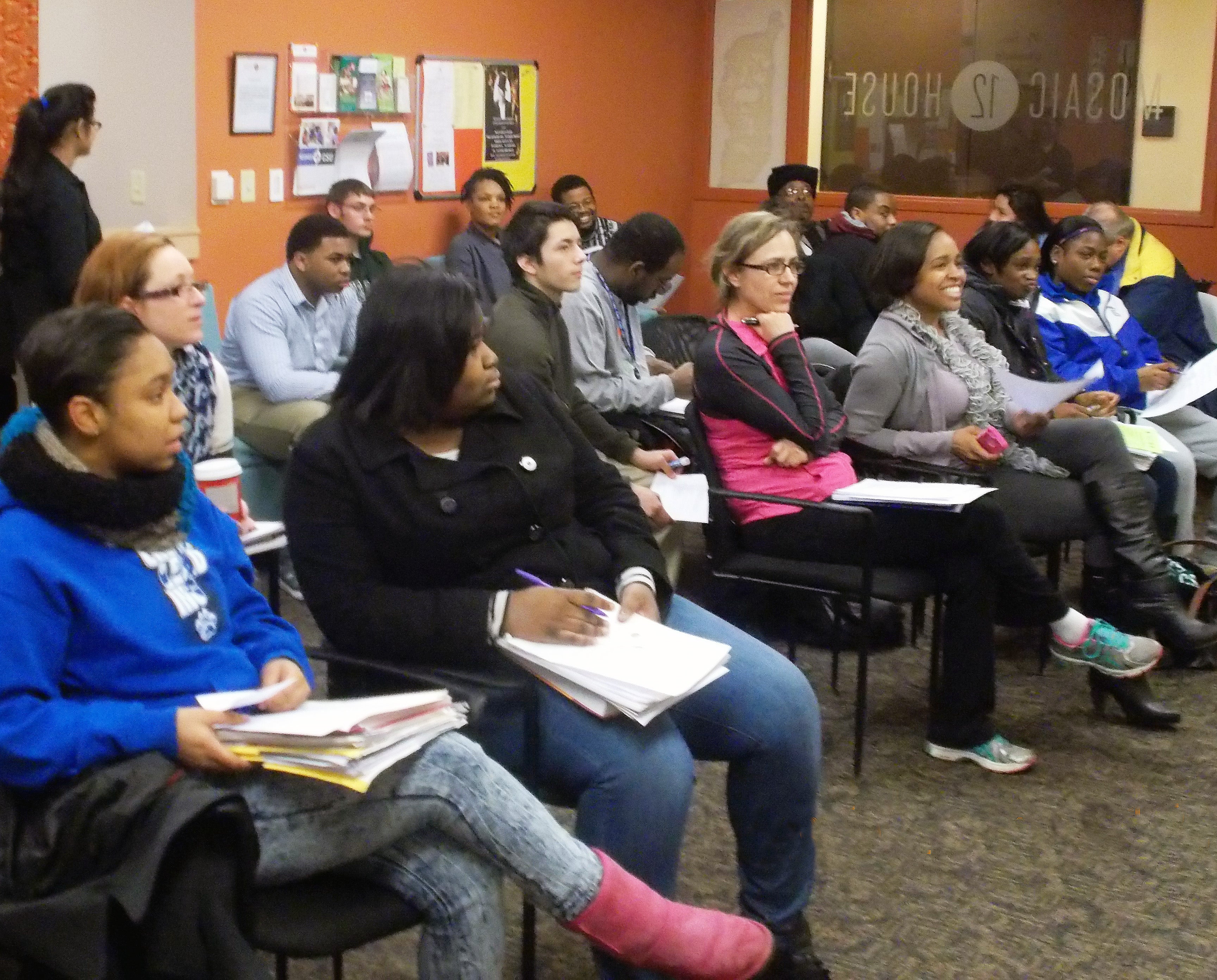 The Mosaic House on 12 will provide a unique multipurpose space – located on the 12th floor of Rhodes Tower - that enables students from a wide range of cultural backgrounds in learning to navigate a diverse global society. Through social and academic interactions, students explore differences and strategies for promoting inclusion in a multicultural environment. Activities such as workshops, discussion groups, and book readings facilitate understanding, tolerance, and collaborative problem-solving.
Mosaic House on 12 Reservations & Procedures
The Mosaic House on 12 has a large common space that will accommodate up to 40 people and a conference room that will accommodate 20. 
When available, any University-related group may use the space for an approved event, with preference given to events hosted by the Office of Inclusion and Multicultural Engagement.
Hours available for scheduled events are from 9:00am to 4:00pm, Monday through Friday. Weekend use of the Mosaic House on 12 is not permitted. 
                         A Gathering Place for Engaged Learning
Scholarship - Cultural Learning - Meeting - Connecting - Interacting - Growing
For more information contact:
Roberto Chavez
216.687.9395
r.chavez71@csuohio.edu