March 11, 2021 marked one year since the World Health Organization (WHO) declared a pandemic due to the spread of the novel coronavirus. In this past year, we have experienced stay-at-home orders, quarantines, and a reduction in the goods and services we can procure in person. We traded in workshops for webinars, and we conduct a great deal of business online and by phone. Thanks to this reduction in interpersonal contact, the nation has seen an overall reduction in hate crimes for 2020—except in one particular area: anti-Asian hate crimes in the United States rose nearly 15 percent according to a new study from California State University's Center for the Study of Hate and Extremism.
On March 16, one 21-year-old Atlanta man went into three spas, killing eight people and wounding one other. More than half of the victims were of Asian descent. According to the coalition Stop AAPI Hate, there have been nearly 3,800 reports of hate incidents across the United States since March 2020. The group is calling for more action to protect Asian Americans from these increased levels of hate and violence. These incidents range from being spit at and told to go home to their country—and take the virus with them—to being beaten, bludgeoned, and killed. Asian women are three times as likely to be victimized, and the elderly are not exempt from harassment either.
The increase of hate against Asian Americans can be partly attributed to national leaders, including the former president, using xenophobic rhetoric, such as referring to COVID-19 as "the China virus." Discrimination against Asians, like every other marginalized group, is not new. The United States has a history of racism, dehumanization, and public policy, including laws to limit immigration. The same day the Atlanta shooter killed Asian women, 33 Vietnamese immigrants and refugees were deported.
These attacks on Asian Americans underscore the larger problem of discrimination and hate against people of color. As more people get vaccinated and the nation begins to lift restrictions and allow more face-to-face interpersonal interaction, the country also needs to adequately respond to the more engrained and insidious contagion of racism, bigotry, and hatred it has fostered for far too long.
There is no place for hate in our communities or at CSU. We urge all members of our community to report incidents of harassment or hate to the Office of Institutional Equity, and report any crime the CSU or local police department. Silence is complicity to bigotry and hate!​​​​​​​
​​​​​​​​​​​​​​Respectfully,​​​​​​​
Dr. Ronnie A. Dunn
Interim Chief Diversity Officer &
Associate Professor of Urban Studies
"The ultimate measure of a man is not where he stands in moments of comfort and convenience, but where he stands in times of challenge and controversy."
Yours in Solidarity,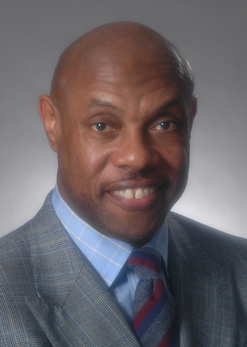 Dr. Ronnie A. Dunn,
Chief Diversity Officer,
Associate Professor of Urban Studies
Cleveland State University​​​​​​​
​​​​​​​