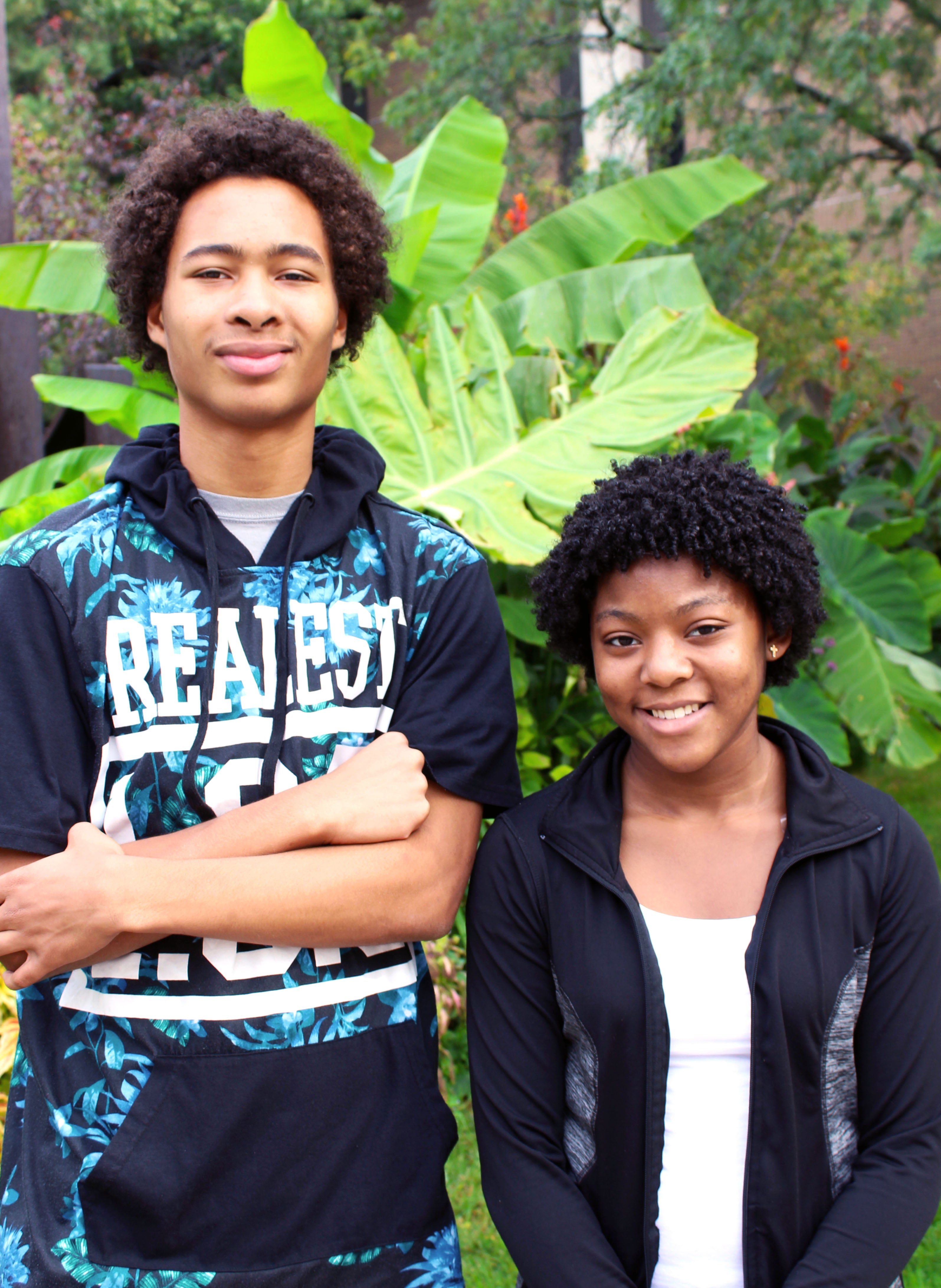 The Office of Civic Engagement is proud to announce the 2016 Central Neighborhood Scholars.
Joseph Bowman (New Tech East) and April Willis (John Hay High School of Architecture and Design) were selected for the scholarship from dozens of applicants. The Central Neighborhood Scholarship, now in its second year, emerged from Cleveland State University's commitment to building a better relationship with the Central Neighborhood community, in which CSU is located. The project became an annual commitment following a TedxClevelandStateUniversity talk which challenged the University to build better pipelines to higher education for the Central Neighborhood.
"As an anchor institution in the Central community, CSU has a responsibility to increase access to educational opportunities for the residents of the Central neighborhood," said Director of Community Partnerships Julian Rogers.
Both students started Fall Semester classes and are getting acclimated to college life. Joseph plans to major in computer engineering and April plans to study Film, Television and Interactive Media.
More About Joseph
Joseph Bowman first became interested in computer engineering because of his love of video games.
"I grew up playing the old games," he said, recalling playing Super Mario Bros. and other video games with his brothers.
Joseph loves working with computers and said his dream job is to someday work at Google or Apple. His experience at CSU to reach his goals has so far been positive. The strong reputation that CSU's engineering department has earned drew Joseph to the program. 
"My education will give me the skills I need to be successful in this industry," he said. 
In his spare time, Joseph enjoys playing basketball, drawing and watching anime.
More About April
April Willis wasn't sure what to expect from the college experience but has been enjoying it so far.
"I love campus life," she said. "I've adjusted pretty well."
April's dream job is to work in the music industry. To achieve her goal, she is studying Film, Television and Interactive Media.
"I like how diverse the program is," April said. "There's so many different areas you could go into - writer, photographer, producer."
She enjoys CSU's program where she has learned more about technique, softwares and gained more experience.
In her spare time, April enjoys taking photographs of scenes reflecting nature's beauty.