Each month, the Office of Civic Engagement will highlight a student in a the Deckard Family Civic Fellowship program, LINK Scholars program or a Student Organization Civic Engagement Grant recipient. 
May 2017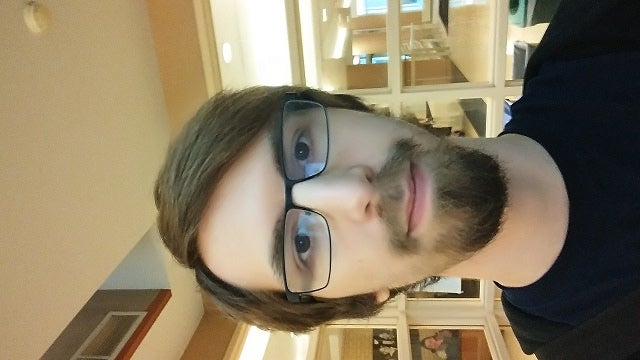 Cory Slaughter
Cory Slaughter is an Economic Development major currently in his Junior year of courses at Cleveland State University. Currently commuting to school out of Parma, his enjoys how affordable and accessible the campus is to his home. His favorite thing about working for the America Reads Program is that it allows him to give back to the community in ways which would not be possible elsewhere. After Graduation, he plans on obtaining his master's in Business Administration. In his free time, he enjoys exercising and learning about global politics.
April 2017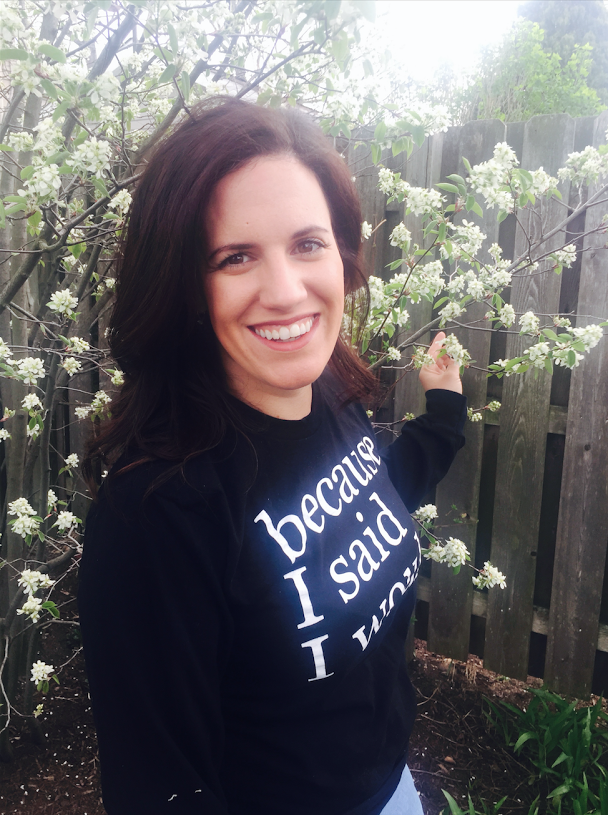 Suzanna Mingus 
In her Junior year of college, Suzanna Mingus is majoring in NonProfit Administration and Organizational Leadership, with a minor in Management and Labor Relations. Originally from the East side of Cleveland, she's made the jump to the west side.
For a while she left Cleveland, but was drawn back due to the "Cleveland Mentality, I have come to the conclusion that Cleveland is where I am meant to be and going to CSU has verified that; along with Cleveland coming in 2nd place to having the most Nonprofit organizations in the entire U.S.!"
Currently she works for a nonprofit and social movement called because I said I would. Because I said I would is dedicated to the betterment of humanity through educating individuals on the importance of a promise. She has been the Event Planner/ Fundraising intern since the new year. It has impacted 6.64 million people both nationally and internationally through a phenomenon called a "promise card" that encourages individuals to show up, commit to their word, and overall personal accountability. The organization also impacts school-aged youth through character education in schools, as well as provides the opportunity for adults to congregate and engage in volunteer service event s within the because I said I would Chapters; located in Cleveland, Columbus, Akron, Denver, and Long Island.
She plans on and hopes to continue working with because I said I would through providing her services and efforts on building leaders and making this world a better place.
She plans on transitioning into the 4+1 program where I will then graduate with her Masters in Nonprofit Administration and Leadership. In her free time, she enjoys being outside laying in the grass, hiking, journaling, and participating in jam sessions.
Delaney Canfield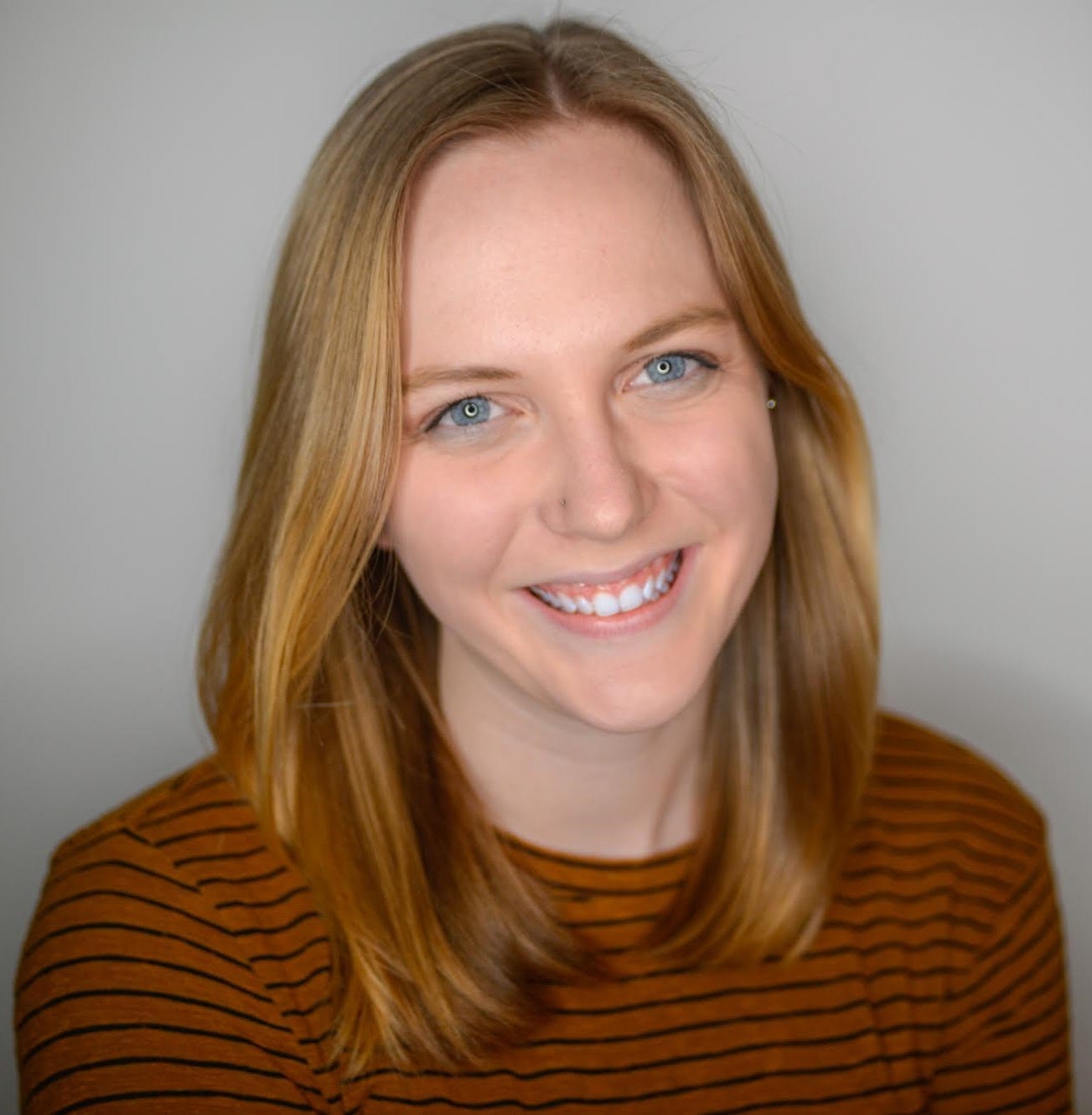 Sophomore-- Nonprofit Administration with a minor in Business
Delaney Canfield is a sophomore at the Maxine Goodman Levin College of Urban Affairs, where she is studying for her bachelor's degree in Nonprofit Administration with a minor in Business. Hailing from Mayfield, Ohio, her favorite thing about CSU is its location in the city. "It provides a world of opportunities and experiences you just can't get on other college campuses."
On top of going to school, Delaney works at a nonprofit, The Northern Ohio Chapter of the Leukemia and Lymphoma Society, which "works to raise money to find a cure for all forms of blood cancer" as well as "provide support for patients and their families as they go through a difficult time."
Her role in particular is managing a 10 week long fundraising campaign, specifically chosen as one of their Woman of the Year Candidates. "This is the first year they are letting college students participate, so it is a huge honor that I was asked and have the opportunity to earn a scholarship as well! I Have been working endlessly while fundraising, getting sponsors and putting together auction baskets, all to support LLS and their mission."
On top of all of this, she also manages to have enough time to spare for other activities, including a freelance photography and videography business, as well as "volunteering with Viking Expeditions here on CSU's campus and serving the Cleveland community."
Her plans after graduation? "I plan to continue to work for nonprofits like LLS that are strengthening the community and changing the lives of so many individuals. I am currently also working for a nonprofit called Shape that acts as an educational tool for students, providing them with work training in the fields of video, photography, graphic design and other forms of multimedia. I hope by the time I graduate this organization will have grown even more and I can grow my position there." 
February 2017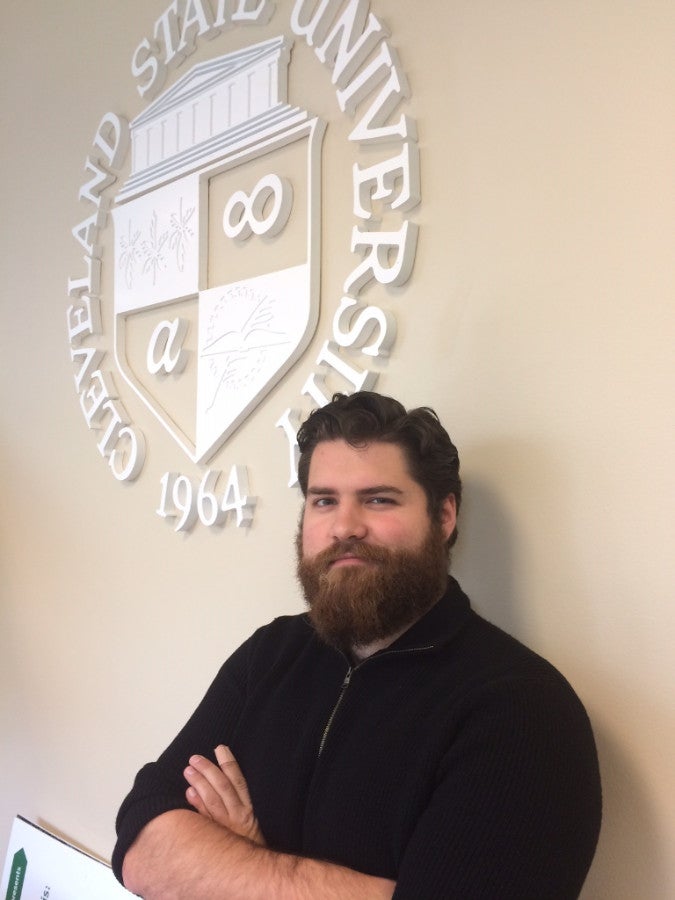 Benjamin Lee
Junior -- Urban Studies major with minor in Nonprofit
While there are many things he likes about CSU, the thing that stands out most is how integrated and involved the University is within the City of Cleveland. It's a relationship that allows both organizations to leverage assets for the betterment of all in the Cleveland area.
Currently employed at the offic of Civic Engagement, his most enjoyable thing about the position is the ability to meet and discuss topics with Deans and department heads one day and then turning around and engaging with other students who come by the office for meetngs.
He intends to pursue his Masters of Urban Planning and Development at CSU, beyond that hopes to have a job where he can leverage his education towards improving the lives of Americans through cost effective design and planning best practices.
Ben enjoys reading novels, cycling, and exploring Ohio's cool cities and public spaces. He also enjoy meeting with CSU's American Planning Association on Tuesday's to discuss ways we can create a better and safer city that benefits all residents.
January 2017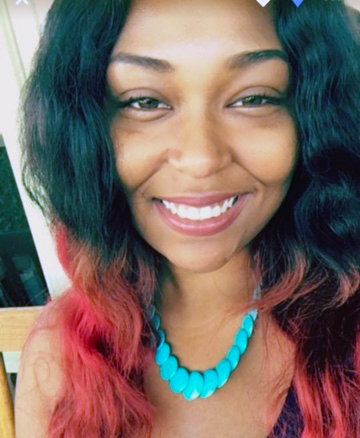 Brianna Barnes
Senior - Psychology and Spanish Major
Brianna Barnes, a LINK Scholar at Cleveland State University, was recently nominated for membership in the National Society of Leadership and Success. The organization's mission is to help success-oriented people "discover and reach their goals," according to its website.
Brianna credits her experience with LINK for helping her evolve into the successful students she has become.
"The LINK program has given me access to many opportunities for advancement and networking," she said. "This program allowed me to meet and speak with professionals in the Cleveland area that want to help young students succeed and also a variety of workshops tailored to the specific needs of what us students need to know. While in this program I've grown to be more confident when networking with people and how to seize opportunities, not to let things pass by."
When Brianna finishes her undergraduate studies, she plans to pursue a graduate degree and travel to places like Belize, Argentina and Puerto Rico.
Ultimately, she would like to become a clinical child psychologist and work with the Latino community. In that role, she'd like to reinforce messages of body positivity and self love to youth in urban areas.
"It's our responsibility to teach children the do's and dont's of life and how to achieve their dreams," Brianna said. "I just want kids to know there are people that are willing to invest and believe in their success. 
In her free time, Brianna enjoys working out, watching movies and spending time with friends and family.
December 2016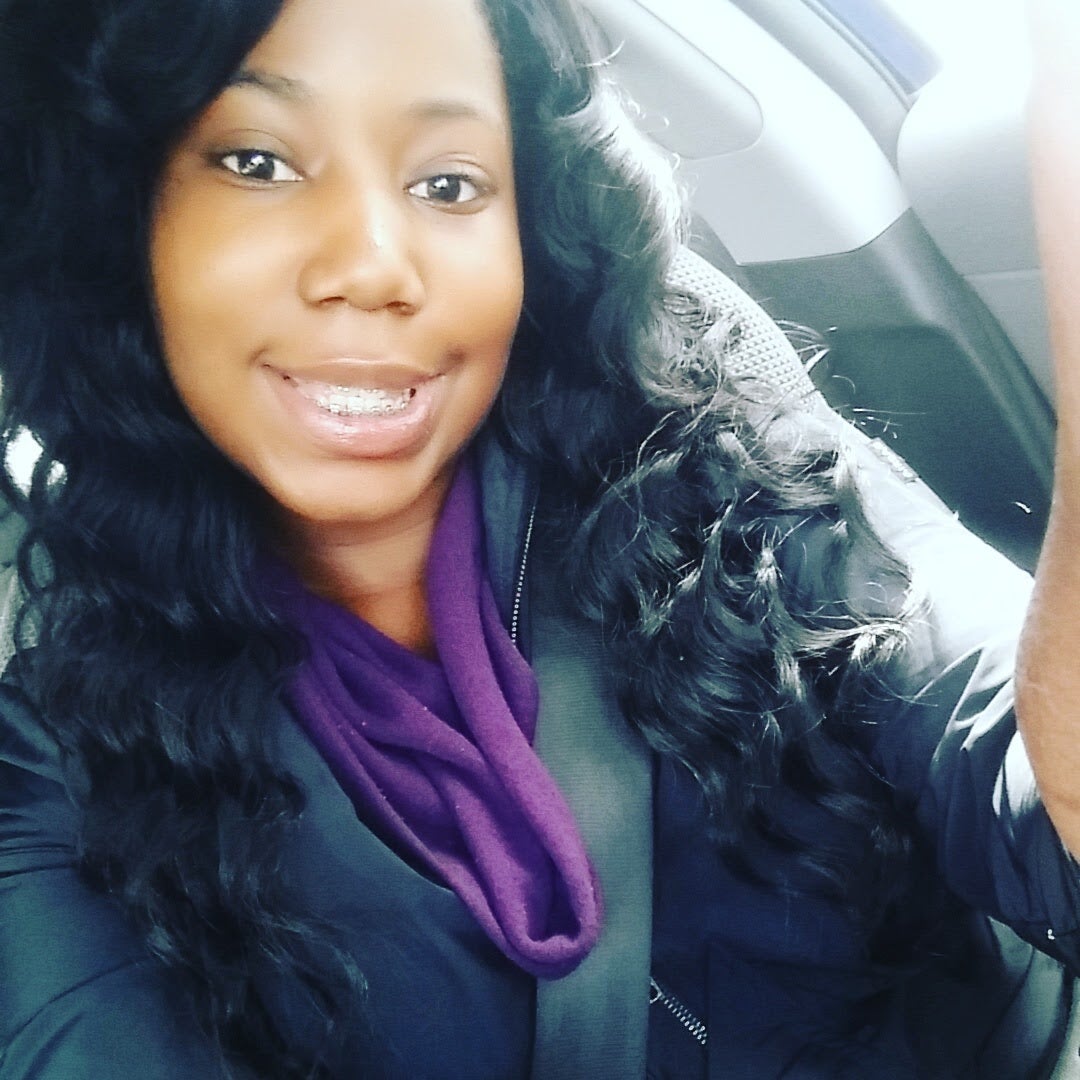 Keiona Blackmon
Senior - Accounting and Business Administration Major
The value of networking and relationship-building has come into focus for CSU student Keiona Blackmon since she became a LINK Scholar.
Through the program, in which networking opportunities are key, Keiona has been mentored by professionals at the United Way of Greater Cleveland and FirstEnergy.
"[My mentors] are and have been a big part of my college and personal career. They provide advice and resources," she said. "It is truly an honor to be part of the LINK program."
Keiona adds that in addition to networking with established professionals in the community, that she enjoys the opportunity to meet with her likeminded, success-driven peers.
When she graduates, Keiona hopes to attend graduate school to become a Certified Public Accountant and eventually start her own non-profit to serve the community.
October 2016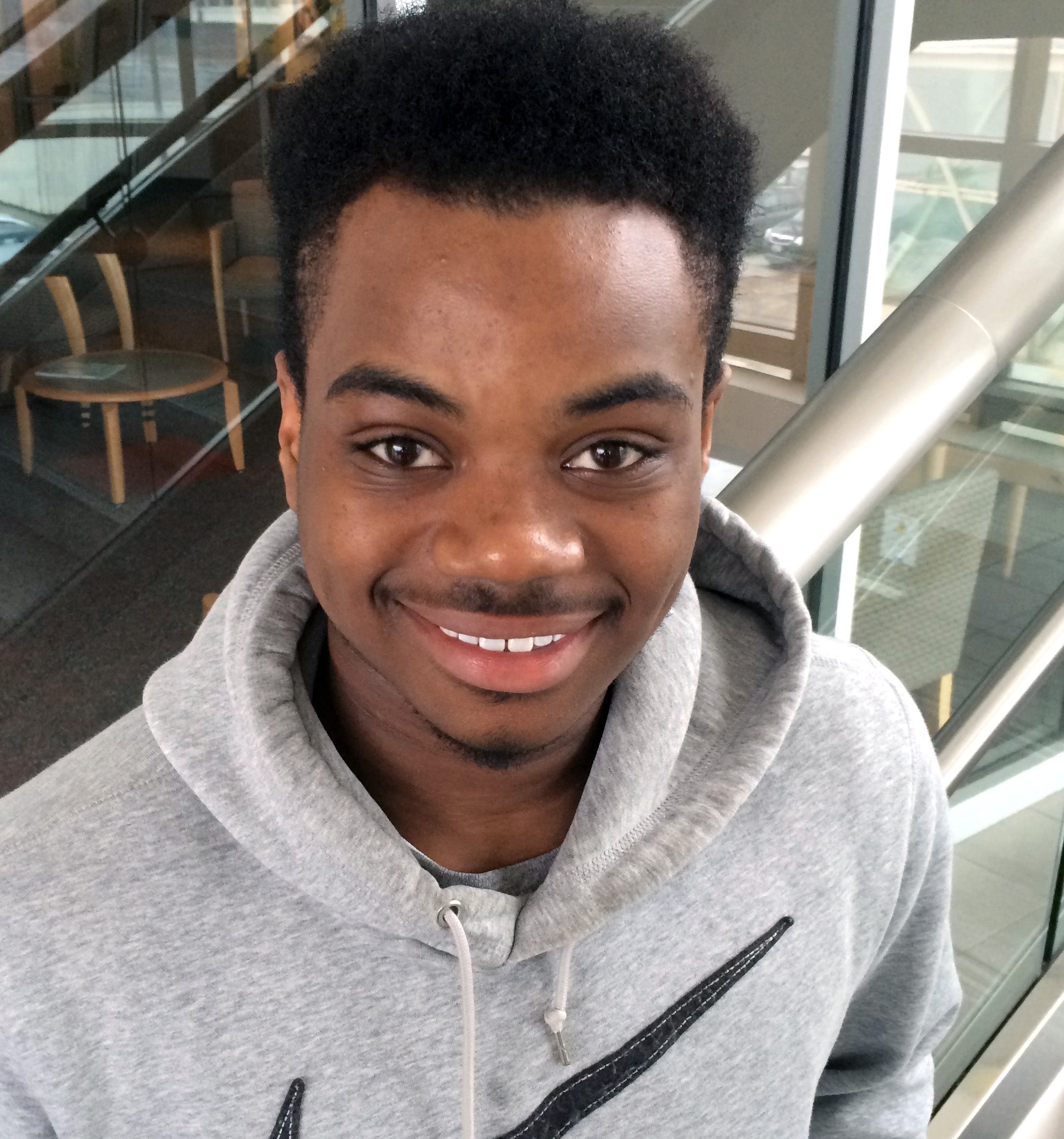 Deshawn Fuller
Sophomore - Business Finance Major
As a LINK Scholar, Deshawn Fuller has found that his communication and networking skills have evolved. Through the LINK program, which connects minority students with mentorships in underrepresented fields, Deshawn has had the opportunity to network with influential members of the community and fellow student leaders at CSU.
"Being a LINK Scholar has definitely made me a better student," he said. "LINK helps me stay focused and set goals which make me work even harder to obtain those goals."

When Deshawn graduates, he hopes to work in finance and, someday, he'd like to become the CFO for a business. But that doesn't mean he doesn't plan to stay civically involved.
"I absolutely plan on giving back to the community, he said. "I would like to be apart of an organization where the youth can come learn about life at an early age as well as have sporting events where they could enjoy themselves as well."
September 2016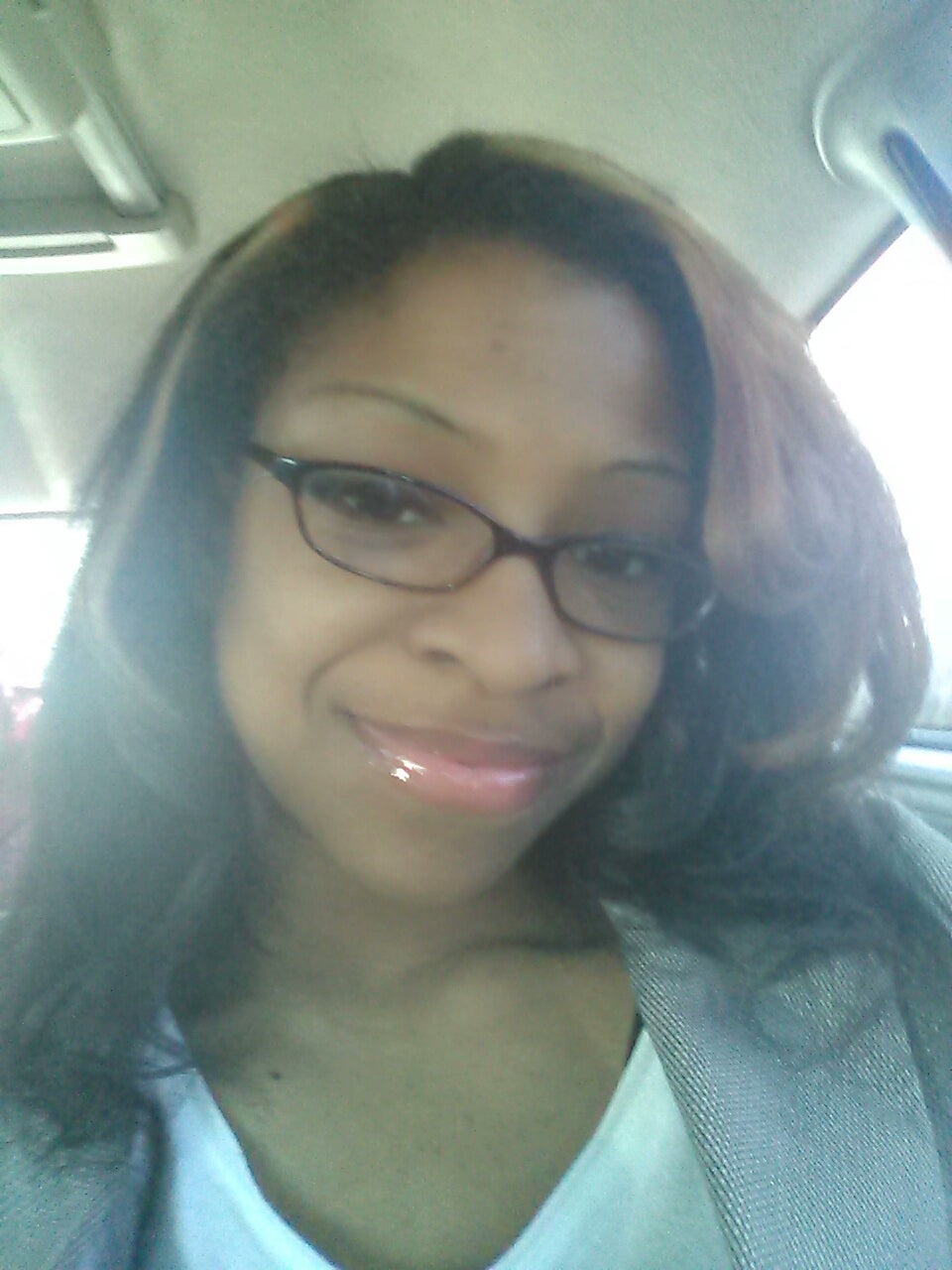 Leah Barney
Senior - Organizational Leadership Major, Non-Profit Administration Minor
Working as an intern at the Centers for Families and Children as a LINK Scholar is exactly the kind of experience Leah Barney is looking for before she graduates. During her internship, Barney has worked in program operations.
"I would like to work for a non-profit organization or in the public sector field where I can engage with the community by helping others," she said. "I want to someday open a special needs daycare."
Participating in the LINK Scholars program has helped her acquire skills that will make her successful in her post-graduation search for a job.
"The LINK Program has help me to expand my professional network by meeting other professionals in my field," she said. "I have enjoyed going to networking events and informational sessions that LINK provided."
August 2016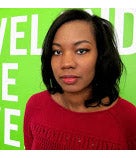 Sarah Mujahid
Senior - Health Sciences Major
When Sarah Mujahid graduates, she hopes to enter an accelerated nursing program. Her relationship with her mentor in the LINK Scholars program has been a big help in reaching that goal, she said.
"The (LINK) program has benefited me by giving me many opportunities and resources to network with people who have been in the field I want to go in to," Mujahid said. Mujahid has been mentored by Barbara Rogers, President of the Cleveland Council of Black Nurses. 
In addition to networking skills, Mujahid said the program has been helpful to her in other ways.
"Being a LINK scholar, I've learned how to better pace myself in terms of both graduating and entering my career field. From the very beginning, my freshman year), LINK stressed the importance of getting into the right classes, attending career fairs and workshops, and looking for internships," she said.
In her free time, Mujahid enjoys photography and travel.
July 2016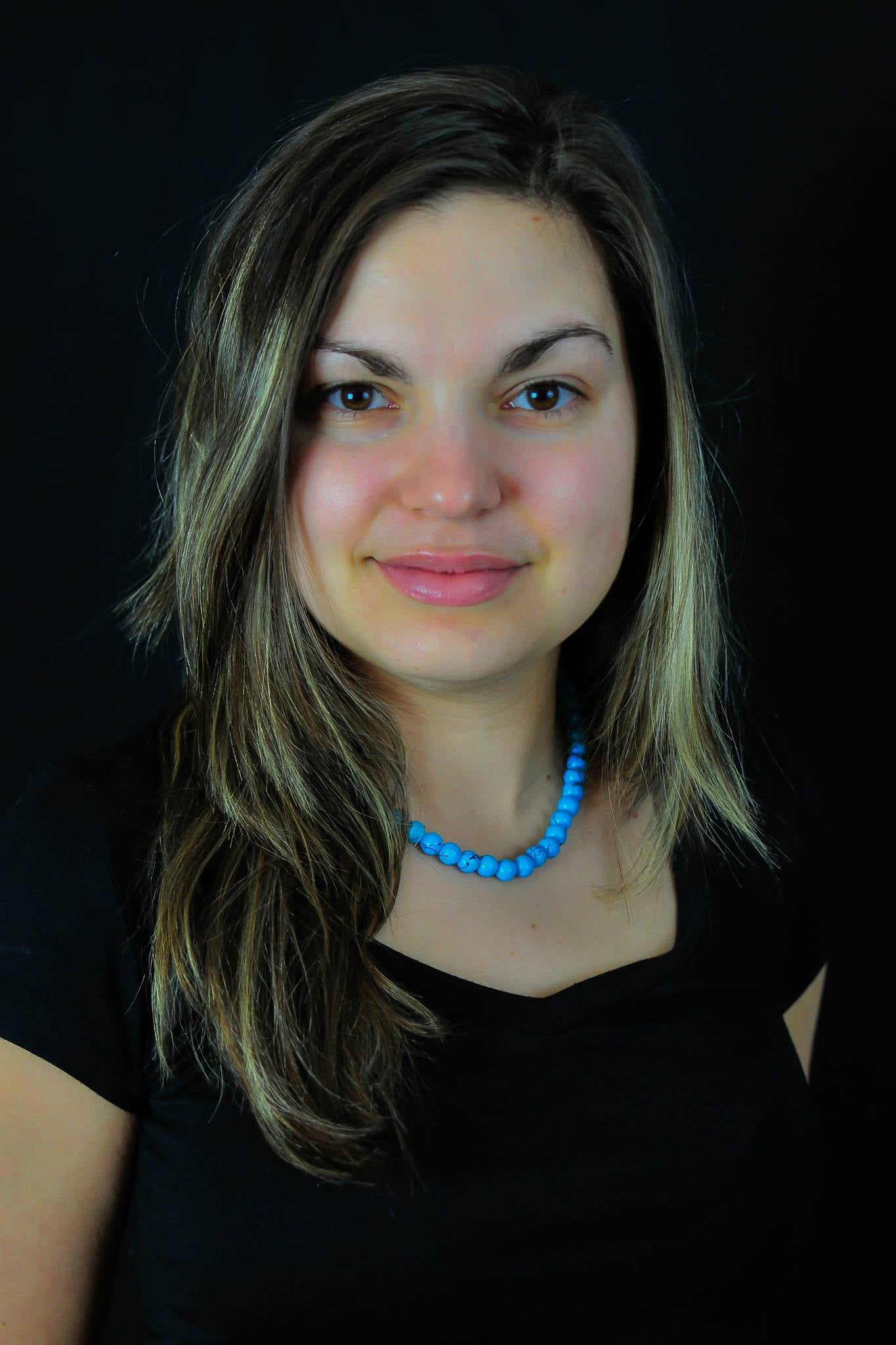 Katherine Wozniak 
Graduate Student - Master's of Education in Curriculum and Instruction through the Master of Urban Secondary Teaching Residency Program (MUST)
As the Office of Civic Engagement's graduate assistant, Katherine has worked on organizing events, working with undergraduate students and developing resources that improve the office's work. One of the opportunities she is most thankful for is networking.
"Working for the Office of Civic Engagement has been a natural addition to my studies at Cleveland State University," she said. "My knowledge of Cleveland has grown exponentially as a result of doing in-depth research for the office. I have been connected to many professionals in the Cleveland area."
Katherine will soon go on to teach Spanish at Saint Martin de Porres High School on Cleveland's East Side. 
"I feel lucky to be doing what I love for a living. Often times, it is not what you teach but how you teach that can stick with students for the rest of their lives. I am here today because of my eccentric teachers and professors who helped mold my individuality," she said. "I aspire to have a strong rapport with my students and create relationships that strengthen classroom management and increase student learning."
For her teaching students an additional language is important.
"I teach Spanish because languages, I believe, create another self; they are a window to another life. I want my students to experience this," Katherine said.
June 2016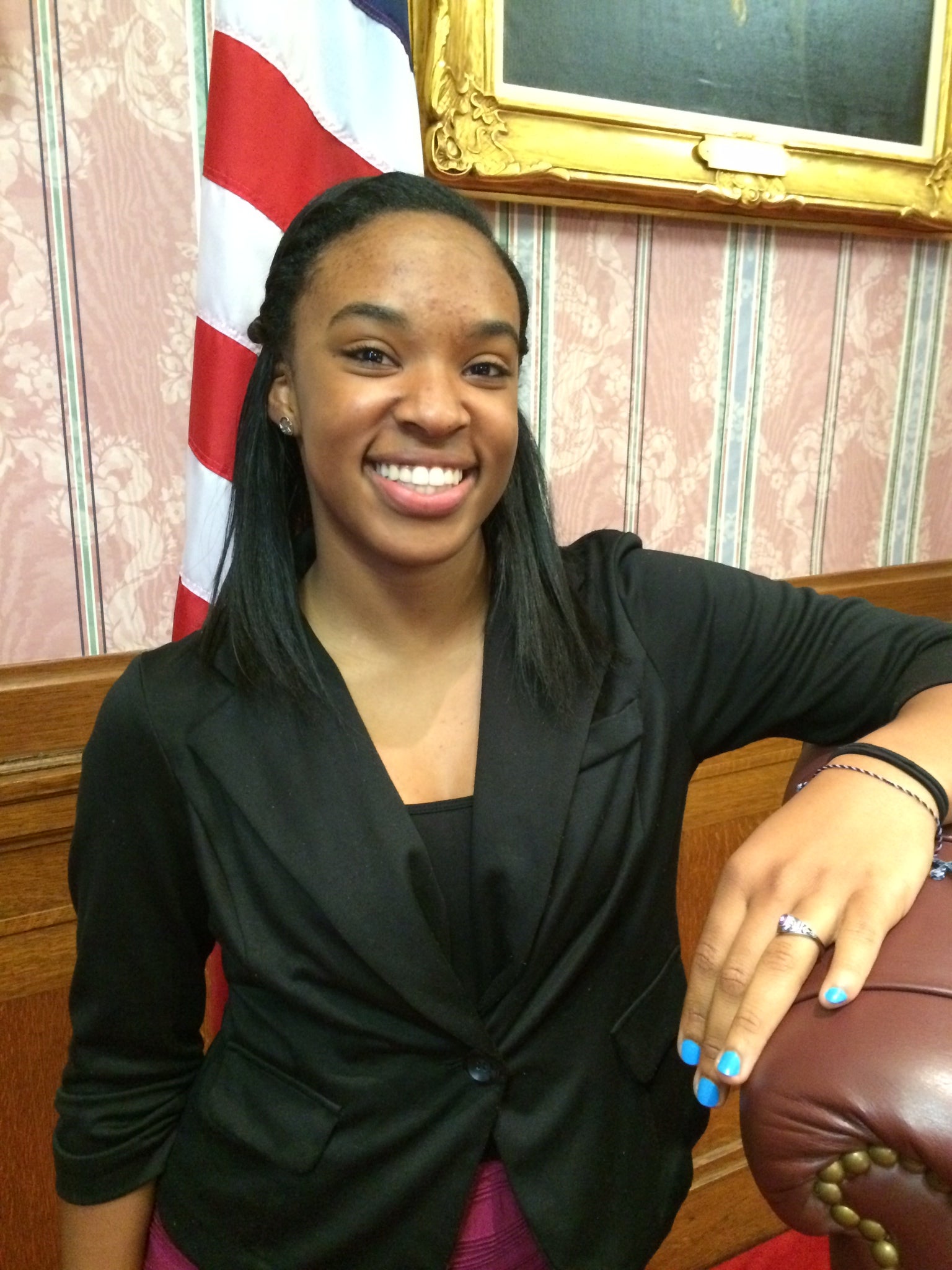 Breanna Davis
Senior - Psychology Major with a minor in Dance
The skills that Deckard Family Civic Fellow Breanna Davis has gained from the program have been immeasurable.
"I believe this program has helped me to understand how to work with people in a professional setting," she said. It has also motivated Breanna to work even harder to achieve her professional goals.
As a Deckard Fellow, Breanna was an intern with the City of Cleveland's Department of Recreation. She worked with children teaching dance - her passion.
"After I graduate, I will be going to grad school in for clinical psychology and dance therapy," Breanna said. "I plan on also furthering my dance education and career."
As a dancer of 17 years, she enjoys sharing her love of dance with others.
"Working with students instills a sense of pride when they feel like they have learned and accomplished what they wanted," she said. "Dance helped me to find expression and something to work hard for."
May 2016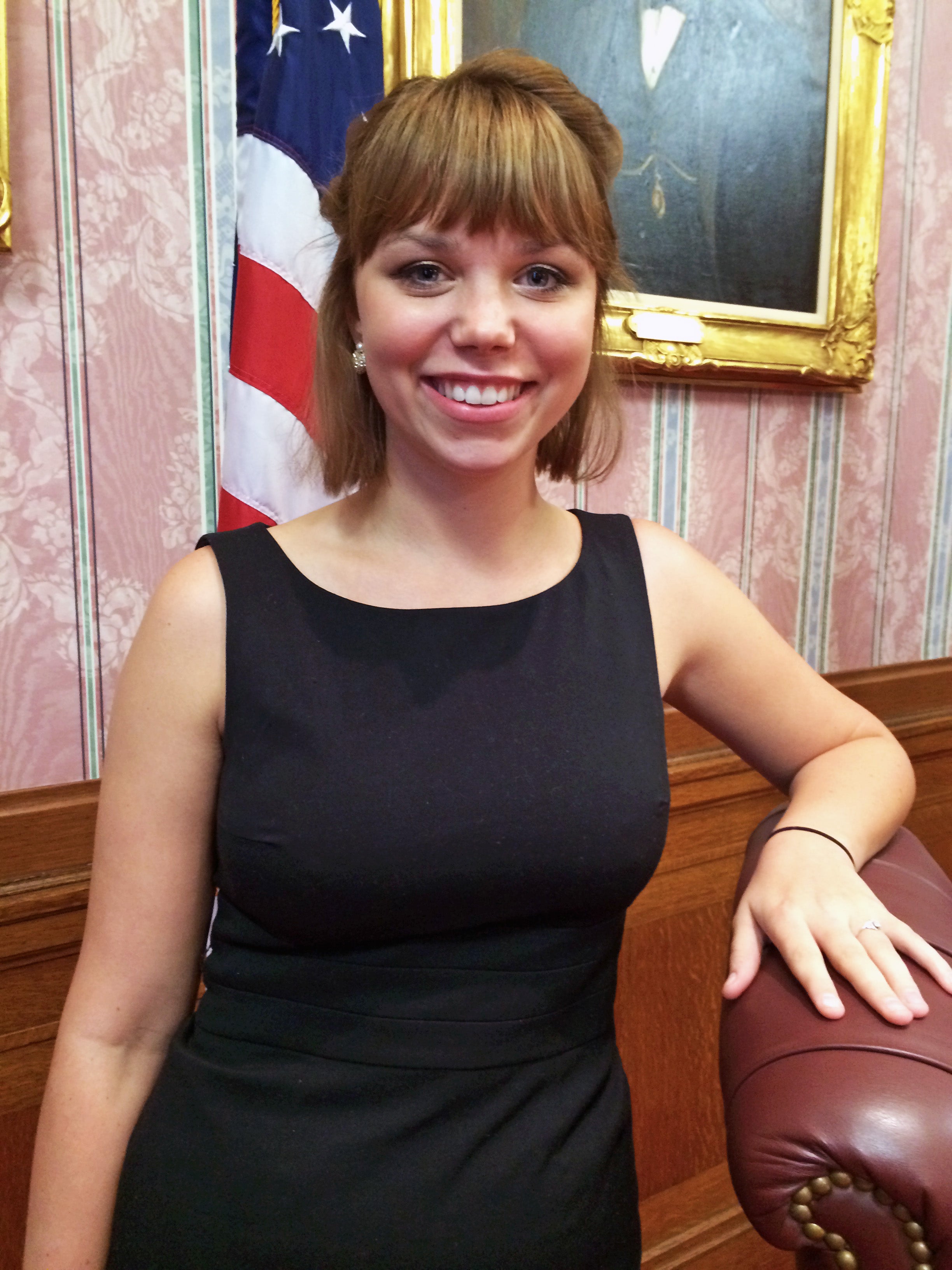 Kayla Kearney
Senior - Sociology major with a minor in Dance
Kayla Kearney enjoys her work in the Cuyahoga County Department of Sustainability. The internship is part of the Deckard Civic Fellowship.
"I have learned a lot about how the local government operates," she said. "It has been a humbling experience as a student to be included on projects, within the heart of the community and learning how things work within the city. "
In her previous year as a Deckard Fellow Kayla was an intern for the Cleveland City Council, in the Clerk of Council office.
In Kayla's free time, she enjoys being with friends and family, dining out and walking in the Metroparks. When she graduates, she plans to audition for a local dance company and pursue the study of dance.
April 2016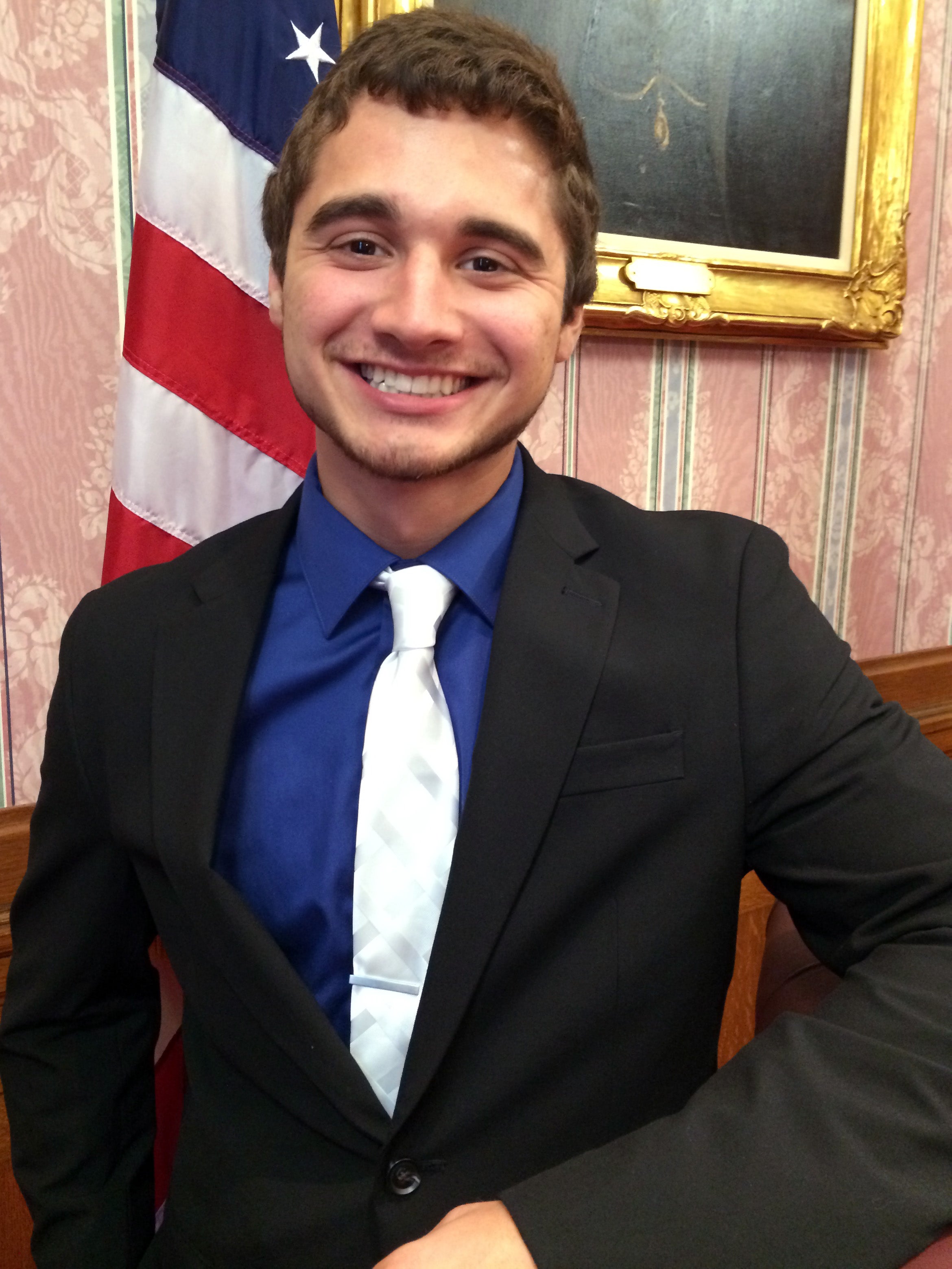 Brian Boccieri
Senior - Health Science major (Pre-Physical Therapy) with a Psychology minor
Working as a Physical Therapy Aid at the Louis Stokes VA Medical Center has been exciting for Brian Boccieri.
"I have learned so much about veterans and the health issues that occur due to deployments over the course of the last few decades," the Deckard Family Civic Fellow said. "I have enjoyed being there so much that I intend to look for employment there once I finish graduate school."
Prior to working at the VA, Boccieri was an intern in the City of Cleveland's planning department as part of the Deckard Civic Fellows program.
"I had no idea how much goes into each aspect of the neighborhoods that we live in. It is amazing how much the city planning department does to keep our policies in place to make Cleveland a better place to live," Boccieri said.
In his free time, Boccieri enjoys beign outdoors with family friends. As a senior, he also enjoys spending time with his classmates because they'll soon be leaving CSU. After graduation, he plans to attend graduate school to pursue his Doctorate of Physical Therapy.
March 2016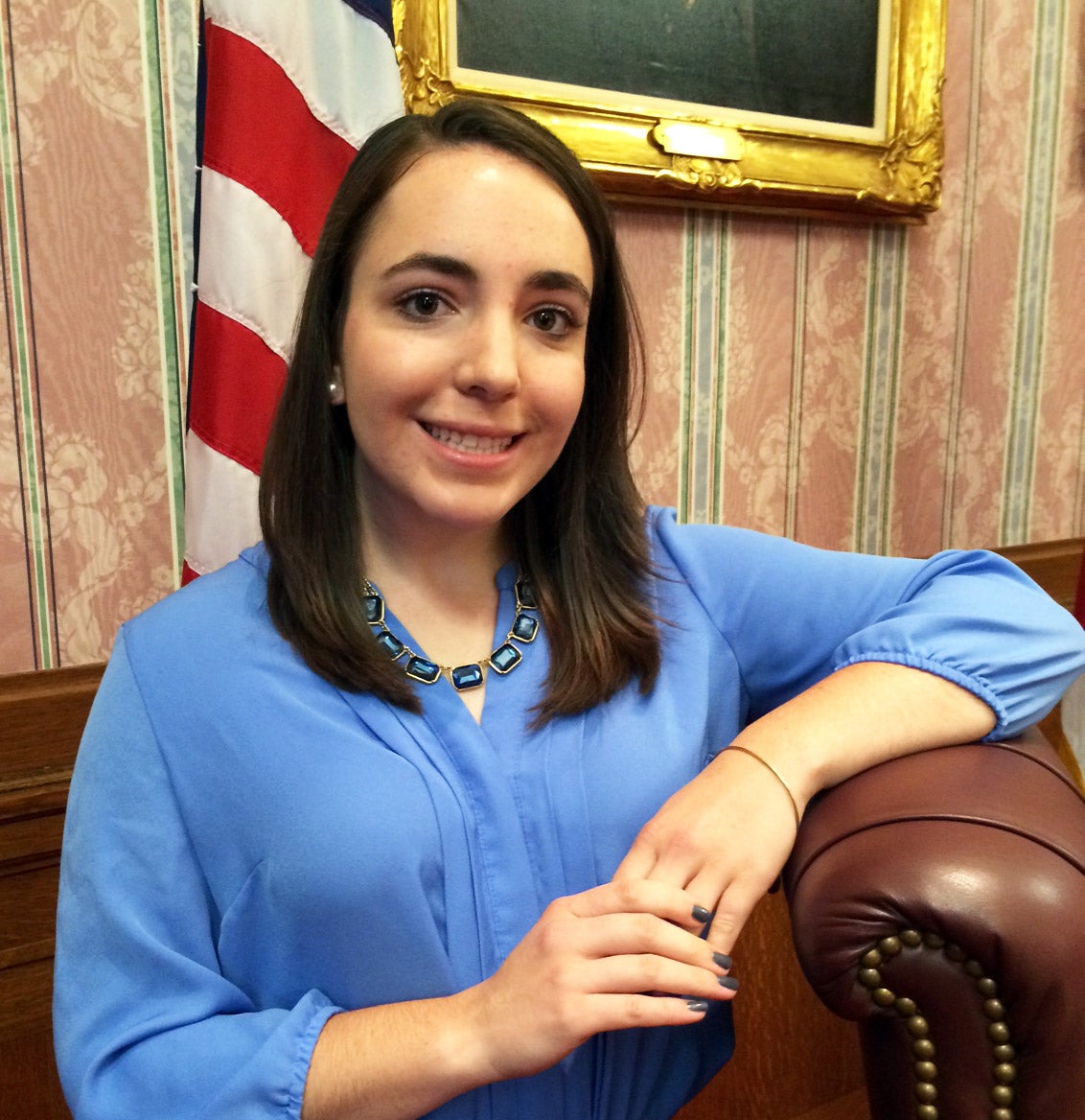 Katie Lamar
Junior - Major: Journalism and Promotional Communications
Katie Lamar is a Deckard Family Civic Fellow, who works as an intern at City Hall. She said her experience as a Deckard Fellow has made her want to pursue a career in government.
"When I am working at City Hall, I feel so much more informed about what is going on in Cleveland and the civic issues our community faces every day," Lamar said. "I have seen the way our city interacts not only with its citizens, but also with administrations around the nation."
Lamar is an intern in the City of Cleveland's Office of Government and International Affairs. She has gotten to see the innerworkings of the city's partnernships with programs and organizations including The Cleveland Cultural Gardens, the Greater Cleveland Regional Transit Authority and the Republican National Committee as they prepare for the 2016 Convention in Cleveland.
"This program has without a doubt been the most worthwhile group I have been involved with in my college career," she said. "As a cohort of Fellows we have visited the Cuyahoga County Executive Council offices, the Cuyahoga County Republican Party offices and had dinner with Mayor Frank Jackson."