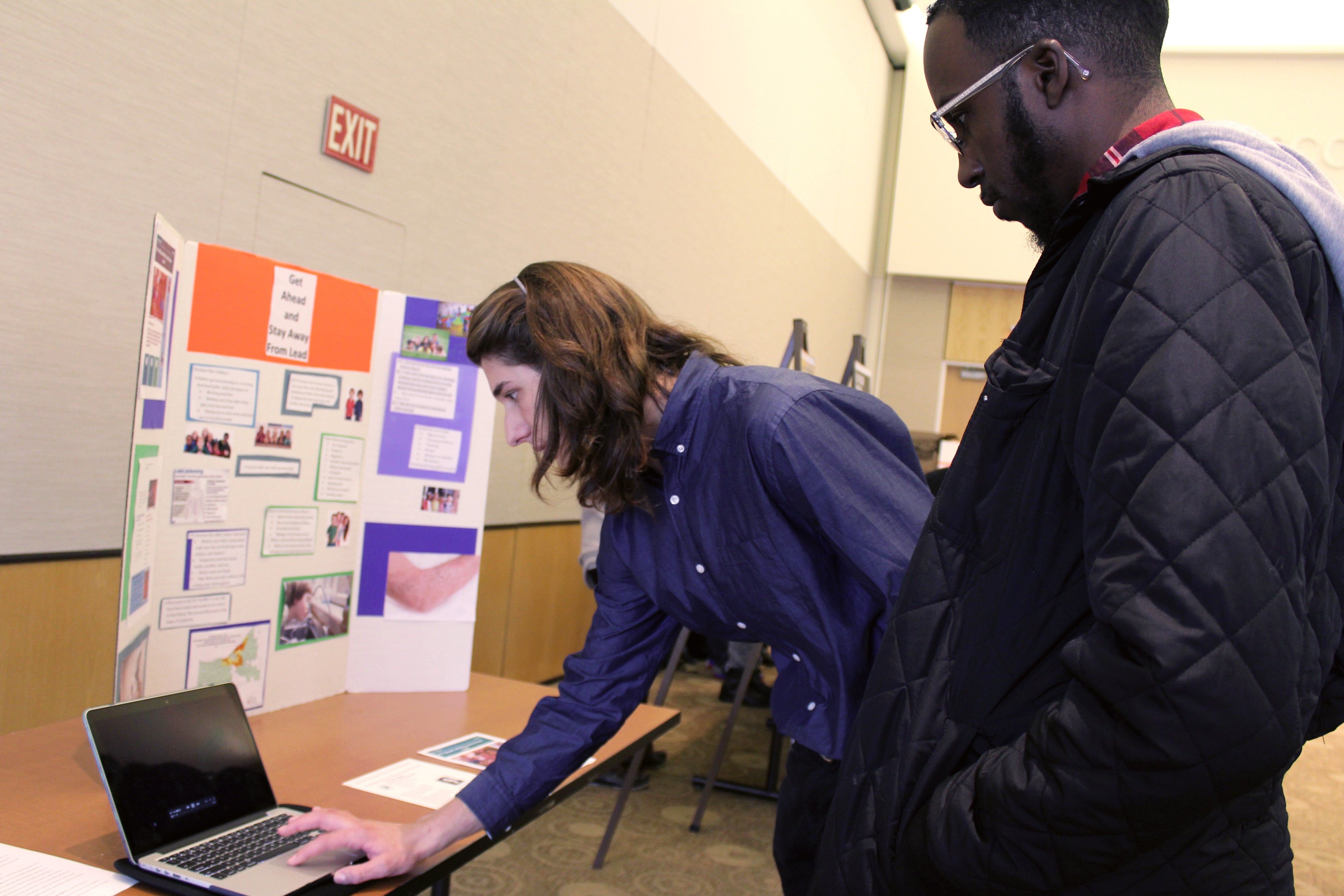 The Office of Civic Engagement is looking for faculty willing to participate in our Public Sphere Pedagogy (PSP) program for the Spring 2017 semester. 
In the Spring semester, we will explore the legacy of Carl and Louis Stokes. The year 2017 represents the 50th anniversary of the historic election of Carl Stokes as Mayor of Cleveland and the first African American elected mayor of a major city. In celebration of this event, Cleveland State University is participating with many other major institutions in the city in a year–long series of events. Our contribution to the calendar of events will be our Public Sphere Pedagogy Town Hall meeting at the end of the Spring semester. For a more detailed list of related topics involving the legacy of Carl and Louis Stokes, please click here. 
For more information about the PSP, check out this Powerpoint presentation.
How to get involved
We would like to make incorporation of PSP into your current class syllabus as easy as possible. Dr. Edward Horowitz, Associate Professor in the School of Communications, has been a champion of the use of PSP in his classes and has created a two page document that gives some guidelines and suggestions on different levels of participation. To review that document, please click here. Additionally, Dr. Adrienne J Gosselin, Associate Professor in the Department of English has provided a how she plans to incorporate the topic of lead in her ENG 208 class. To view that lesson plan, please click here. 
About the Public Sphere Pedagogy
Public Sphere Pedagogy (PSP) is rooted in the belief that students learn best by doing. The theoretical framework for PSP is Lave and Wenger's "communities of practice" (1991) that proposes that learning should not be a separate and discreet activity taking place only in the classroom, but that learning occurs in different social arrangements and engagements that are both around and created by each of us. PSP also has a public/community component to classroom instruction. Students approach their classroom assignments through the prism of an identified contemporary public issue and that issue is the focal point for class assignments. The culmination of the PSP course is a community event where students present their work about the public issue and have a dialogue about it with interested community members and civic leaders.
Guiding principles of PSP are:
 Focus student's course reading, class discussions and research efforts on a contemporary public issue(s)
Connect students' class work to public arenas
Place students in dialog with diverse campus and community members
Aim to increase students' sense of civic agency and personal and social responsibility
Benefits of PSP
Students develop a better understanding of course material and its relevance to the real world;
Student become more aware of important local and national policy issues;
Students develop a desire to become more civically engaged;
It has been shown that use of this teaching method can increase retention rates.
For more information, contatc Julian Rogers at j.a.rogers@csuohio.edu.