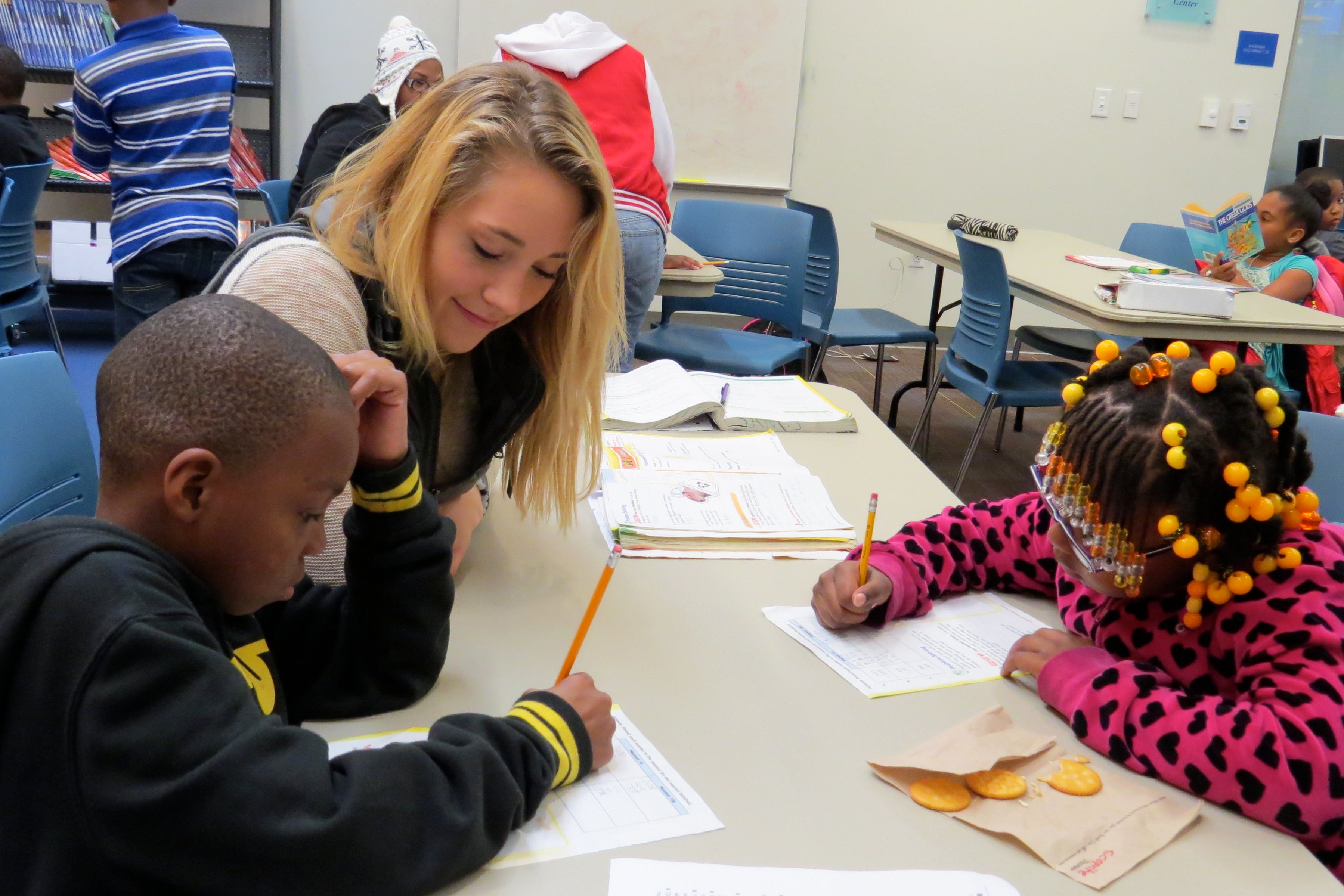 Cleveland State University - Office of Civic Engagement's America Reads program has been placing tutors in libraries and elementary schools in the Greater Cleveland area since 1998. The program is part of a nationwide effort to improve the reading skills of elementary age children. This objective is achieved locally with funding support from the Cuyahoga County Public Libary and Cleveland Public Library systems and Cleveland State University students who are hired to tutor children on site at the libraries.
At numerous tutoring sites, particulary the after-school homework centers, tutors will also assist children in grades K-8th grade with math concepts and homework completion. 
Applications must be submitted through CSU Career Connection. Click here to apply.
Why Tutor? 
Excellent starting wages at $8-$10 an hour
Great way to meet other CSU students
Gain valuable networking opportunities
Develop skills to improve your resume and enrich your professional development
Earn co-op experience on your college transcript
Satisifaction in knowing you are making in a difference in a child's life
How to Apply
Students must submit applications via CSU Career Connection. Please be sure to submit complete applications including cover letters. 
For instructions on how to use CSU Career Connection, view page 13 of the student employment handbook by clicking here.
Contact Us
The America Reads program is housed in the Office of Civic Engagement, located in the Administration Building Rm. 104. The office is directly across the hall from Elements Bistro.
Questions? Email Anita Ruf-Young at a.rufyoung@csuohio.edu.