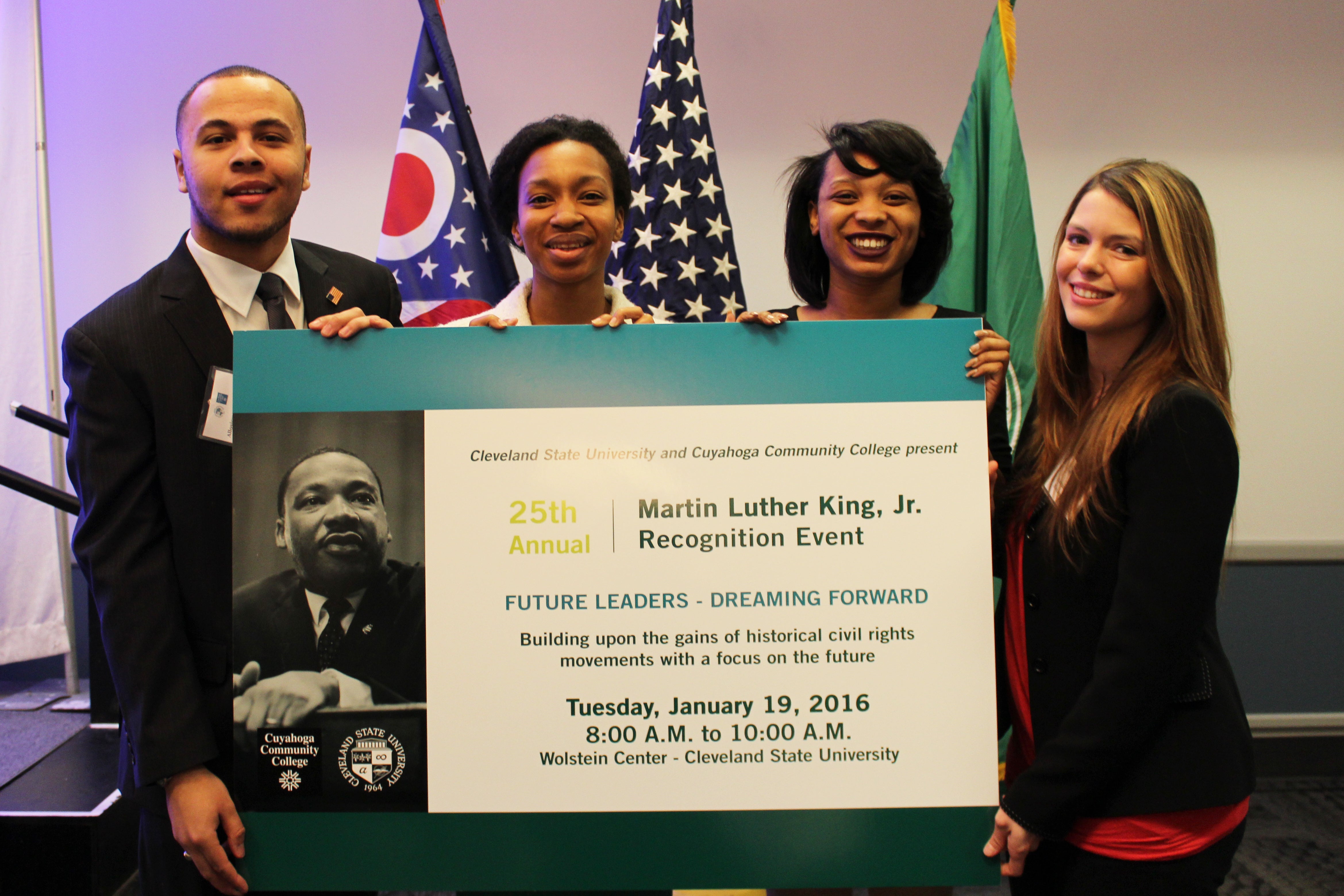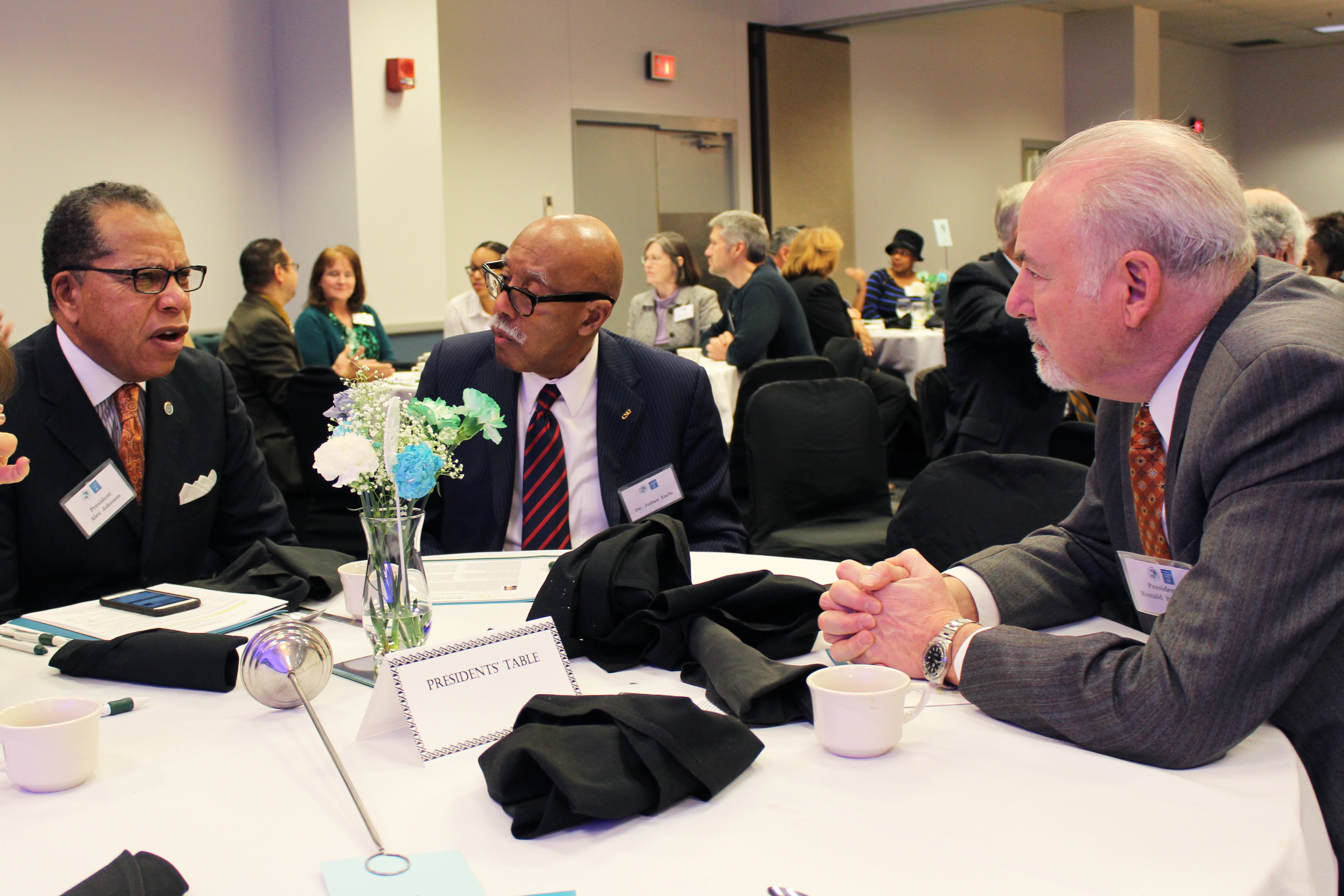 Students from Cleveland State University and Cuyahoga Community College presented their visions for the future at the 25th Annual Martin Luther King, Jr. Day event held Jan. 19.
The theme of the event was 'Future Leaders - Dreaming Forward.' As such, students from both CSU and Tri-C shared their ideas for their futures with an audience made up of area high school students, community leaders, and faculty and administrators from both institutions.
Student presenters from CSU included Allosious Snodgrass and Jennifer Niles-Watson. Tri-C students presenting included Erin Renee Bradford and Rachael Anne Hockenberry. The event was moderated by CSU alumnus Randell McShepard, Vice President of Public Affairs for RPM International, Inc.
CSU and Tri-C share in hosting the event each year, alternating campuses. This year's successful event took place at the Wolstein Center and was led by the staff and students of CSU's Office of Inclusion and Multicultural Engagement.