2014-2015 Deckard Family Fellows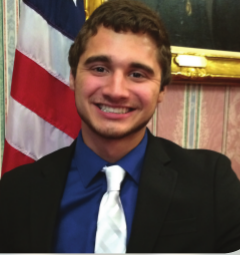 BRIAN BOCCIERI
Brian is originally from Girard, Ohio and is studying Pre Physical Therapy with a minor in Psychology. In addition to being a Deckard Fellow, Brian is a Resident Assistant,  Campus Safety Officer, usher at the Wolstein Center, and a member of the Scholars Program. Brian has gained great experience and exposure to the city of Cleveland through his participation in a variety of opportunities provided by CSU. He plans to become a physical therapist, bettering the lives of his community on a daily basis. As a Deckard Fellow, Brian works in the city of Cleveland's newly created Development Cluster and reports to Chief of Regional Development Edward W. Rybka.
---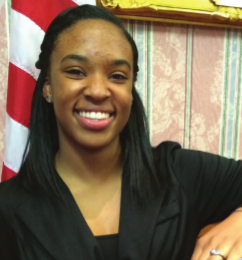 BREANNA DAVIS
Originally from Indianapolis, Indiana, Breanna came to Cleveland to discover dance and the amazing theater district. She is currently a junior pursuing a Bachelor of Science in Psychology with a minor in Dance. She plans on continuing her education to receive a Master's degree, as well as a Ph.D., researching dance movement therapy. Dance is Breanna's passion and she hopes to carry her passion to others. In her free time, Breanna volunteers with Girl Scouts of America, helping young girls become vibrant and brilliant women and tutoring small children. As a Deckard Fellow, Breanna works in the Office of Public Works and reports to Director of Public Works Michael Cox.
---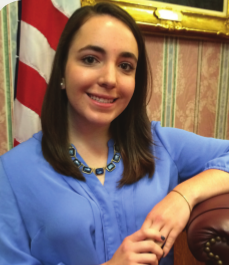 KATIE LAMAR
In the past, she has completed internships with the Primary Health Network Charitable Foundation in Sharon, Pennsylvania and United Way of Trumbull County. On campus, Katie is the Fundraising Chairperson for her local sorority, as well as the Treasurer of the Public Relations Student Society of America, and Marketing Chairperson for Colleges Against Cancer and Relay for Life. Katie is devoted to helping others, developing her leadership skills, and promoting a positive image of Northeast Ohio. As a Deckard Fellow, Katie works in the Mayor's Office and reports to Chief of Government Affairs Valarie McCall.
---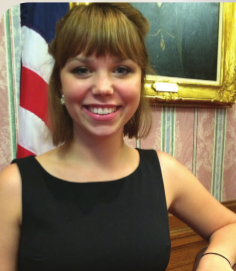 KAYLA KEARNEY
Kayla Kearney is from Aurora, Ohio, and is pursuing a degree in Social Work with a minor in Dance. Kayla is currently a CSU Resident Assistant, and is also involved with Cru Campus Ministry, Cleveland State Dance Company and Yin Tang's Dance Company. Previously, she tutored for the America Reads program, interned at Cleveland's City Mission, and served for a year with City Year Cleveland. She is passionate about community, diversity and serving others. As a Deckard Fellow, Kayla works for Cleveland City Council and reports to Council Clerk Patricia Britt.
---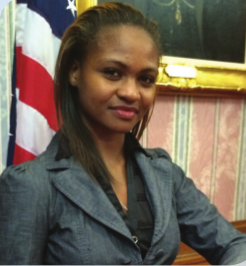 KIA SMITH
Kia is originally from San Bernardino, California, but moved to Cleveland to further her education and is pursuing a bachelor's in Chemistry with a minor in Operations Management. She previously
worked for Lubrizol Corporation as an Environmental QC Technician and for Avery Dennison as an Analytical Technician and Safety Officer. She spends her free time in the community, volunteering at the Domestic Violence and Child Advocacy Center and the ASPCA animal shelter. As an animal activist and 
aspiring chemist, Kia has plans to create her own organic dog shampoo. As a Deckard Fellow, Kia works in the city of Cleveland's Office of Sustainability and reports to Chief of Sustainability Jenita McGowan.