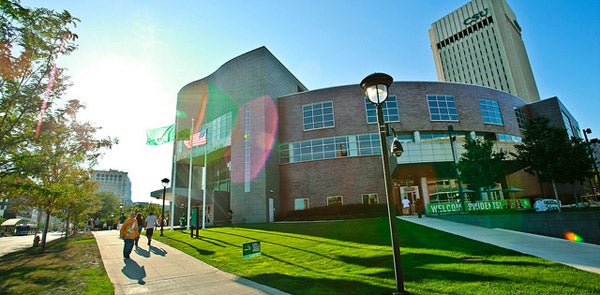 Honor/Memorial Gift
Cleveland State University will process donations made in honor of, or in memory of, your loved ones. Cleveland State University will send notification of the gift to both parties. Please contact Julia Ross at 216.687.6897 or j.ross20@csuohio.edu.
Gifts-in-Kind
Examples include library materials and classroom equipment. Please contact Mary Kelly at 216.523.7291 or m.s.kelly33@csuohio.edu.
Pledge
Contact Adrienne Clark at 216.687.3557 or a.r.clark82@csuohio.edu to receive a pledge card in the mail.
Securities (Stocks, Bonds, Mutual Funds, Stock Shares and Privately Held Corporations)
In addition to income tax savings, you can also avoid capital gains tax if you have owned the securities for more than 12 months. Please contact John Petrus at 216.523.7240 or j.n.petrus@csuohio.edu . (Stock Transfer Instructions)
Real Estate
You may donate property outright, which is used by the University or sold, and the proceeds used for support of the University. You may also retain occupancy of the property for life, but give your primary or vacation home to the University for its future benefit. Please contact Lissa D. Kline at 216.875.9833 or m.d.kline@csuohio.edu.