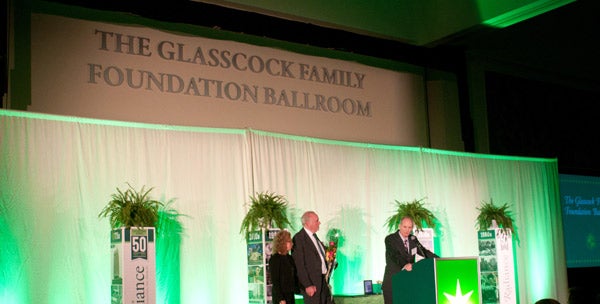 There are many ways you can make a lasting impact on Cleveland State University and at the same time pay tribute to a notable and influential person or organization.
Naming opportunities are available for endowed scholarships, endowed chairs and professorships, library projects, capital projects and many other opportunities. Cleveland State University is striving to secure permanent endowments to support the ever growing academic, programmatic, and student needs of the University. Your support of one of these areas may carry a naming opportunity. At the present, naming opportunities exist to meet most personal budgets and philanthropic interests.
The minimum gift required to endow a fund is $25,000. In addition, your support may qualify you for a naming opportunity in one of our world-class facilities. For more information, please contact Lissa D. Kline, Director of Gift Planning, at 216.875.9833 or m.d.kline@csuohio.edu.